The series is tied as we head back to Florida for Game 5 of the Islanders vs. Panthers Eastern Conference Quarterfinals matchup. The Panthers have relied more on solid goaltending and puck possession in the regular season, but they're putting up plenty of offense in the postseason. The Isles aren't ones to bow down in a fire fight. They have their own stellar offense, which could score a bucket-load of goals.
It's going to be quite a game over in Sunrise, but that's just one part of the action. There's plenty more Stanley Cup Playoffs action to go around with our complete Game 5 previews for the Rangers vs. Penguins and Sharks vs. Kings.
NHL News and Predictions
New York Islanders vs. Florida Panthers Game 5 Preview
Where: BB&T Center, Sunrise
When: Friday, April 22, 8:00 PM ET
Line: New York Islanders (+135) at Florida Panthers (-155); total 5.0 – view all NHL lines
TV Broadcast: CNBC
Betting on the New York Islanders
Offense has been the driving force behind the New York Islanders' success especially since they're lacking elite goaltending. The Isles' wins in this series have come in high-scoring one-goal games, taking Game 1 5-4 and 4-3 in Game 3.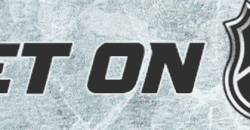 The top line has been the Isles' bread-and-butter with John Tavares, Kyle Okposo and Frans Nielsen combining for six of the team's 11 goals in this series. Half of those goals were scored by Tavares. He's the Isles' go-to guy leading the team with seven points. The New York captain has been terrific on the power play with four power play points to lead the team.
Tavares is a scorer alright, but he won't have as much success without Okposo. The Isles right winger leads the team with four assists. Having an excellent playmaker like him gives the Isles plenty of opportunities to score. While offense is certainly important, New York may want to help out their goalie Thomas Greiss.
Greiss has been pretty serviceable in this series going 2-2 with a 2.65 GAA. He could do much better if the Isles could give him more coverage against Florida's aggressive offense. New York doesn't have a very solid blue line, which could help tighten up their defense. Johnny Boychuk will have to step up as the team's premier defenseman. He hasn't tallied a point and is a minus-one through four games in the series.
The Isles have won four of their last five on the road.
Betting on the Florida Panthers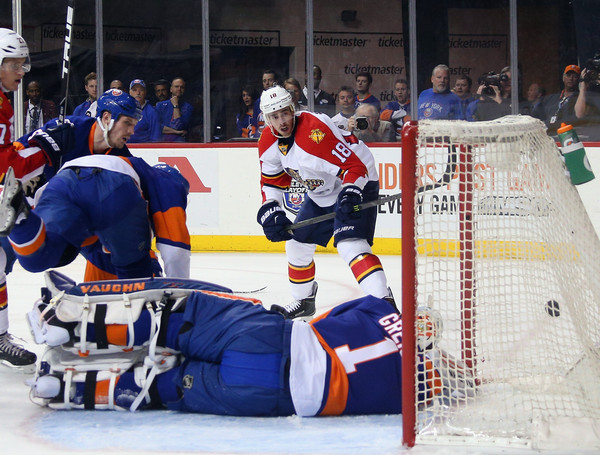 The Florida Panthers relied on puck possession and excellent goaltending in the regular season. They've gotten more aggressive this postseason as revealed by their SAT Close rating (total of blocked and unblocked shots in one-goal or overtime situations at even strength). They were a minus-99 in the regular season, and a playoff-leading plus-46 in the playoffs.
The Panthers' aggressiveness paid off in Game 4, they won back home ice after Alex Petrovic scored the game winner for a 2-1 victory. In their first game back in Sunshine since a Game 2 victory, the Panthers look to have another solid offensive performance. They'll be led by winger Reilly Smith, who has team-highs of four goals, four assists, eight points and a plus-seven.
Smith has been deadly in the frontline, making up for Jaromir Jagr's lack of offense. The 44-year-old Jagr has only one assist through four games in the series. Nick Bjugstad and Teddy Purcell add some firepower each with two goals in the series. Meanwhile, Dmitry Kulikov has been a solid playmaker from the blue line with three assists and a goal.
Expect the Panthers to pour everything into their offense to take the series lead at home in Game 5. You can also count on Roberto Luongo to put on a more solid performance between the pipes. Luongo allowed just one goal on 27 shots in the Game 4 victory. He allowed just one goal in the Panthers' Game 2 home victory, turning away a whopping 41 of 42 shots.
Luongo has won seven of his last 10 starts at home.
Writer's Prediction
The Panthers (-155) take the series lead after a 3-1 victory.
Create a betting account now and cash in on the intense Stanley Cup Playoffs action.

Comments
comments