It's a shame what happened to the Hall of Fame Game this past Sunday, but the NFL will surely make up for that mishap by officially kicking off the preseason later this week with a full slate of 16 games on the horizon.
Beginning Thursday, we'll be treated to four-straight days of non-stop football action, making for plenty of pigskin betting opportunities as early as now. Let's take a look at the entire schedule and odds for every game below, as well as highlight four of the must-watch contests – one for each day of play – that are definitely worth placing some stakes at before the true regular season begins.
---
Cash In on the Best Online Sportsbook Offers Now at TopBet!
---
NFL Preseason Week 1 Predictions, Odds and Preview
Thursday, August 11
Washington Redskins (+3) at Atlanta Falcons (-3) – 7:00 PM ET

Former league doormats, the Washington Redskins and the Atlanta Falcons, had shown tons of promise in the 2015 season. The Redskins made it to the playoffs (albeit by winning the weak NFC East with a 9-7 record), while the Falcons reeled off five-straight wins to start their campaign before sputtering down the stretch en route to an 8-8 mark.
Washington's prized acquisition this offseason, cornerback Josh Norman, has not lived up to the team's expectations in training camp. Perhaps some actual contact on the gridiron against real opposition is what he needs, and he'll get just that from Atlanta this Thursday. The Falcons, on the other hand, would love to see more out of their sophomore studs in running back Devonta Freeman and defensive tackle Vic Beasley Jr.; both crucial parts, for better or worse, to the team's collapse late last season.
Writer's Prediction: Redskins (+3) win, 20-14.
Friday, August 12
Detroit Lions (+3.5) at Pittsburgh Steelers (-3.5) – 7:00 PM ET
Two of the NFL's most prolific passing offenses suffered huge blows to their respective rosters in the offseason. On one side, the Detroit Lions lost star wideout Calvin Johnson to retirement. On the other, the Pittsburgh Steelers will not have wide receiver Martavis Bryant for this entire season due to another doping incident, and may even see their feature back in Le'Veon Bell miss some time as well for skipping his own drug test.
Unfortunately for the Lions, they failed to upgrade their running attack and defense in the offseaso and focused on recovering from the loss of Johnson in the receiving corps instead. As for the Steelers, their own receiving unit still runs deep even without Bryant, and they addressed their issues on D well by drafting the likes of Artie Burns (first round out of Miami) and Sean Davis (second round by way of Maryland) to fix their secondary with some youthful energy.
Writer's Prediction: Steelers (-3.5) win, 24-16.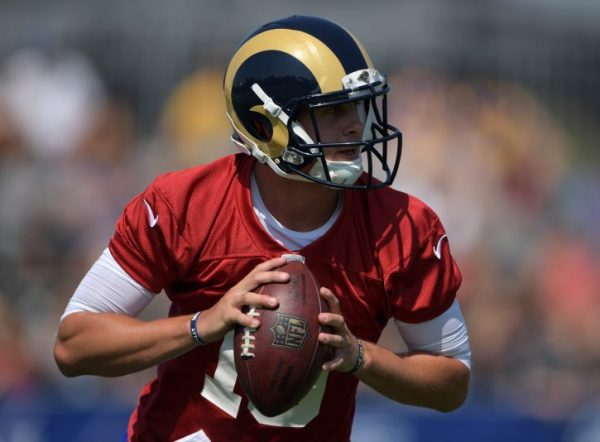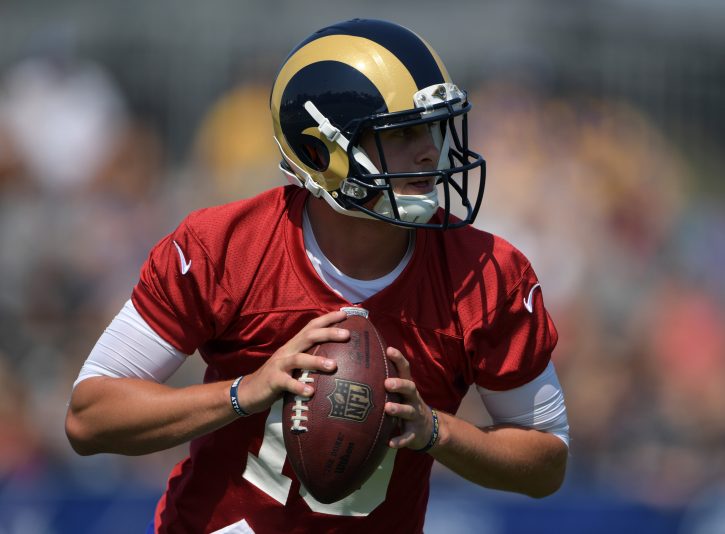 Saturday, August 13
Dallas Cowboys (+3.5) at Los Angeles Rams (-3.5) – 8:00 PM ET
A couple of collegiate standouts will make their preseason debuts on Saturday. Running Back Ezekiel Elliott will get his first hand-offs from whoever the Dallas Cowboys will start at quarterback before the regular season (probably not a whole lot of Tony Romo just yet) and will figure out the team's stout offensive line's run-blocking scheme in real competition at last.
On the other side of the ball, the Los Angeles Rams will settle for their first home game of the season back in Cali at the Los Angeles Memorial Coliseum – home of the USC Trojans – and with an all-new signal-caller in tow. Jared Goff, the first-overall pick of this year's draft, will finally see some action away from training camp. However, learning the ins and outs of an NFL offense is no easy task, so don't expect Goff to come out totally guns-a-blazing just yet.
Writer's Prediction: Cowboys (+3.5) win, 19-13.
Sunday, August 14
Houston Texans (+3) at San Francisco 49ers (-3) – 7:00 PM ET
Will the tutelage of new head coach Chip Kelly be beneficial for the San Francisco 49ers? Despite a less-than average roster, the Niners are still hopeful that the change in coaching regime may be the breath of fresh air the team needs post-Harbaugh era. Especially now that there's a real quarterback controversy in Colin Kaepernick and Blaine Gabbert at hand, both these two former coveted QBs may very well have an intense one-upmanship contest in the only preseason game this coming Sunday.
As for the Houston Texans, they may want to keep minutes down for a couple of their biggest offseason acquisitions in starting quarterback Brock Osweiler and running back Lamar Miller. Considering that they're just playing the lowly Niners on the road in an ultimately meaningless contest, the Texans may opt to sit this game out entirely and just trot out their third- and fourth-string units the entire 60 minutes to merely gauge the team's depth.
Writer's Prediction: 49ers (-3) win, 21-17.
Complete Odds and Schedule for Week 1 of the Preseason
| Date | Spread | Over/Under |
| --- | --- | --- |
| Thu, Aug. 11 | Tampa Bay (+3) at Philadelphia (-3) | 37.5 |
| | Washington (+3) at Atlanta (-3) | 37.0 |
| | Carolina (+1.5) at Baltimore (-1.5) | 36.5 |
| | New Orleans (+3.5) at New England (-3.5) | 39.5 |
| | Jacksonville (+2.5) at New York Jets (-2.5) | 36.5 |
| | Denver(+1.5) at Chicago (-1.5) | 35.0 |
| Fri, Aug. 12 | Miami (+3) at New York Giants (-3) | 36.5 |
| | Detroit (+3.5) at Pittsburgh (-3.5) | 35.5 |
| | Minnesota (+3) at Cincinnati (-3) | 35.0 |
| | Cleveland at Green Bay | |
| | Oakland (+3) at Arizona (-3) | 37.5 |
| Sat, Aug. 13 | Seattle (+2.5) at Kansas City (-2.5) | 35.5 |
| | Indianapolis at Buffalo | |
| | Dallas (+3.5) at Los Angeles (-3.5) | 36.0 |
| | San Diego (+3) at Tennessee (-3) | 35.5 |
| Sun, Aug. 14 | Houston (+3) at San Francisco (-3) | 36.5 |
Create a betting account now to start placing stakes on some NFL preseason action before the regular season kicks off!

2,453 total views, 2 views today
Comments
comments