With just a few weeks to go in the 2014 NFL regular season, it's time to take stock of all the 32 teams in our Week 12 power rankings. Below we breakdown each of the teams into their respective categories, namely the Contenders (for the No 1 draft pick), the Divisional Bottom-dwellers, the Mess that is NFC South, those In the Mix and the Super Bowl Contenders.
There's still a lot of football action left that can change the entire football landscape. Check out all the pivotal games in our complete picks and predictions for Week 12 of the 2014 NFL season.
[sc:Football ]
NFL Week 12 Power Rankings
The Contenders (for the No. 1 draft pick)
32. Jacksonville Jaguars
31. Oakland Raiders
30. New York Jets
29. Tennessee Titans
28. Tampa Bay Buccaneers
[sc:NFL240banner ]Believe it or not, Tampa Bay's 2-8 record still has them in the mix for the NFC South title with the leaders Atlanta and New Orleans sporting identical 4-6 losing records. With that in mind, Tampa Bay's price of +6,000 to win NFC South isn't that far-fetched. But even if they don't claim the division, at least they have the one bright spot that is Mike Evans. The rookie receiver has posted three consecutive 100-yard games with at least one touchdown. Check out the preview for the Bucs vs. Bears game here.
The Divisional Bottom-dwellers
27. New York Giants
26. Washington Redskins
25. Minnesota Vikings
24. Chicago Bears
23. Buffalo Bills
22. St. Louis Rams
The Mess that is NFC South
21. Carolina Panthers
20. New Orleans Saints
19. Atlanta Falcons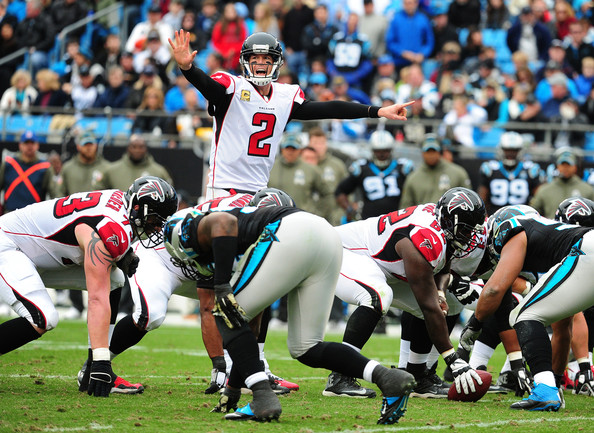 The Atlanta Falcons finally stopped a five-game skid with back-to-back wins over divisional opponents Tampa bay and Carolina. Despite their 4-6 record, the Falcons' playoff hopes still remain alive. They have a joint-lead of NFC South, while being a perfect 4-0 in the division. Before we can start talking about divisional titles though, the Falcons will need to get past Cleveland first. Check out our complete preview for the Browns vs. Falcons game to get an idea on how Atlanta's divisional race will unfold.
In the Mix
18. Pittsburgh Steelers
17. San Diego Chargers
16. Cleveland Browns
15. Baltimore Ravens
14. Houston Texans
Is there anything J.J. Watt can't do? With another touchdown catch, Watt became the first defensive lineman to score four times in a season since 1948. More importantly, Watt has been unstoppable on defense, most recently recording a strip sack, five tackes (three for a loss) recovered a fumble and pressured Cleveland's Brian Hoyer into several bad throws. Don't expect Watt to suddenly slow down, especially with AFC South's top spot within an arm's reach.

The Texans are +700 to win their division.
13. Miami Dolphins
12. Cincinnati Bengals
11. Kansas City Chiefs
The Chiefs looked like a team that could cause Denver problems in AFC West, entering Week 12 with five straight wins. However, a shock 24-20 loss to the then-winless Oakland has done them no favors as they are now a half-game behind in the divisional race. They have a tough schedule ahead as they take on playoff contenders Denver, Airzona, Pittsburgh and San Diego, in four of their next five games.
10. Indianapolis Colts
9. San Francisco 49ers
8. Seattle Seahawks
7. Philadelphia Eagles
The Super Bowl Contenders
6. Detroit Lions
5. Dallas Cowboys
4. Denver Broncos
3. Green Bay Packers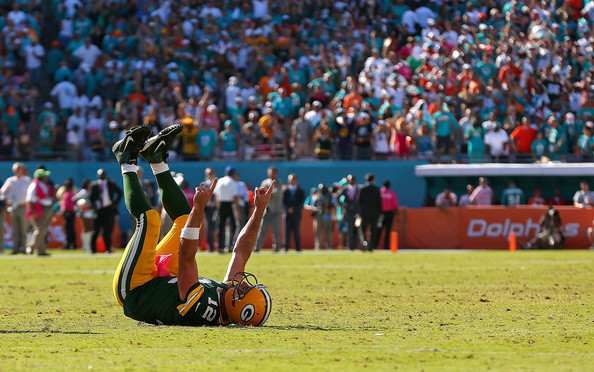 With Aaron Rodgers at quarterback, scoring will never be a problem with Green Bay, who top the league with 33 points per game. But now, they're looking like they've finally fixed their one glaring issue in defending the run since moving outside linebacker Clay Matthews to the inside. With more balance on both sides of the ball, the Packers are the big favorites to represent the NFC at the Super Bowl at +210.
2. Arizona Cardinals
1. New England Patriots
As if having the terrifying combo of Tom Brady (20 touchdowns in the past six games) and Rob Gronkowski in the passing game weren't scary enough, Jonas Gray comes out of nowhere to rush for 201 yards and four scores against Indianapolis. This is a dangerous, unpredictable and well-rounded Patriots team, one that is deservedly the +400 odds-on favorite to win Super Bowl XLIX.
What are you waiting for? Create a betting account now and start a healthy profit from all the football action while they still last.
[sc:NFL490Banner ]
1,462 total views, 1 views today
Comments
comments