Following their 2015 campaign, the Oakland Raiders do have a few things going for them. Derek Carr is a tremendous talent at QB. They have some great up and comers both on offense and defense, but nothing can be said to make them feel warm and tingly. Raiders fans are more upset than Josh Norman at the bank circa April 20, 2016.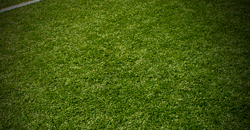 They've had a very rough century and the future still looks fairly dim in the AFC West. However, with the Broncos subtle dismantling and the Chargers still in the tank, Oakland has a small window. Who are we kidding, it's Kansas City's division (most likely). However, a solid outing at this year's draft could go a very very long way, if done right.
For a look at the next mock draft class of the Oakland Raiders, read on. For a look at the San Diego Chargers, Detroit Lions and Cleveland Browns draft needs, check these links.
Check out these latest articles at Top Bet News
---
2016 NFL Draft Central: Oakland Raiders
Round One: Pick #14 (14th overall) – LB Reggie Ragland – Alabama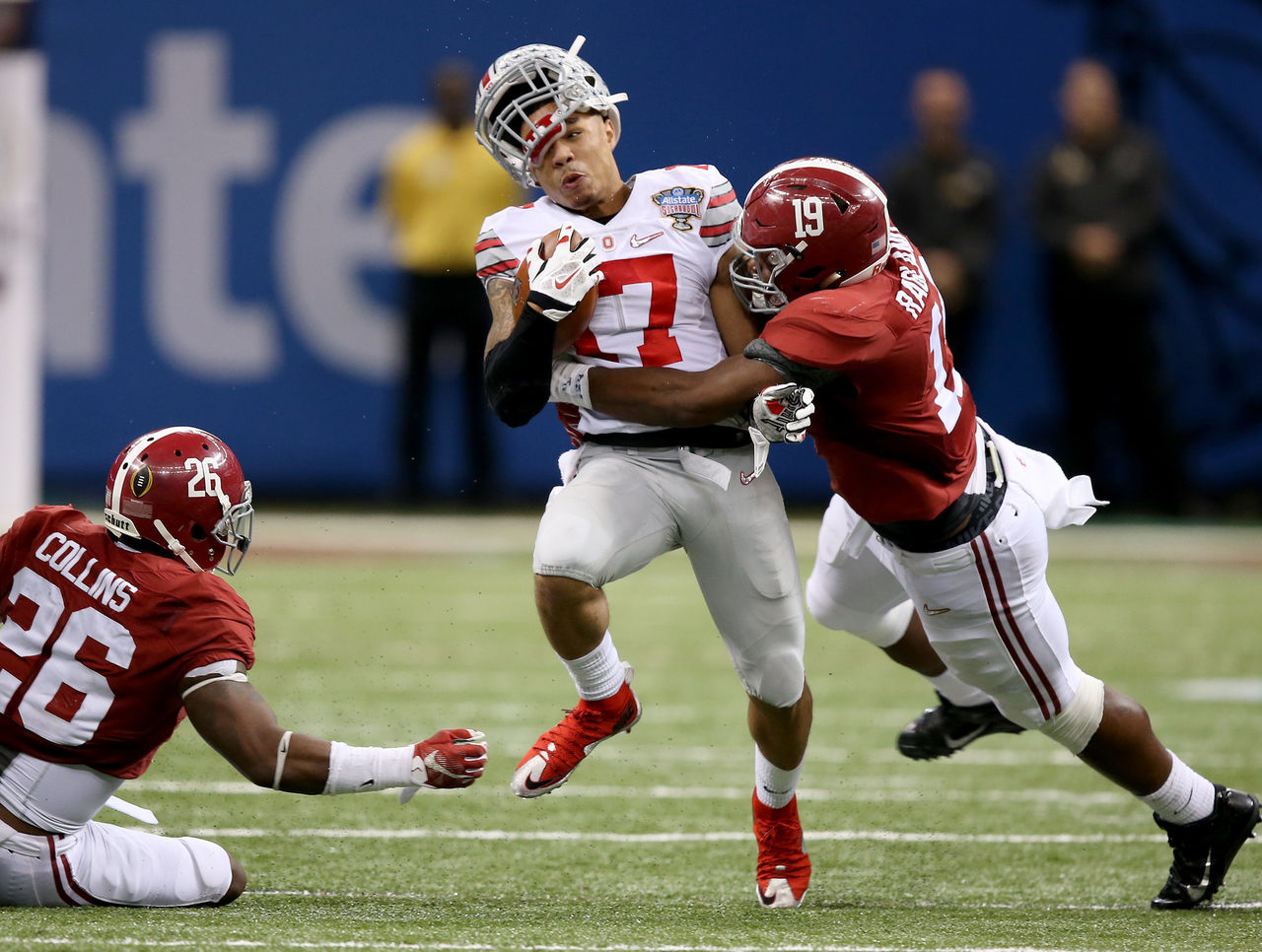 NEEDS at LB: The Raiders are building a scary linebacker core. Khalil Mack, Malcom Smith and Bruce Irvin (signed this off-season) are ready to take this defense to the next level. We'd mention Aldon Smith but he's suspended for one year for steroid use. In his absence, they could use one more frightening big man.
STRENGHTS: The 6'1 former Crimson Tide kid excelled under Nick Saban in college. He's a guy that's ready to take the next step and could walk onto a roster next season and make a difference. Ragland is a great run stopper and closes gaps quickly. His arms are each 32″ long and he uses every bit of them. A solid tackler and an aggressive runner. Ragland will be noticed immediately in Oakland.
Round Two: Pick #13 (44th overall) – DL Jonathan Bullard – Florida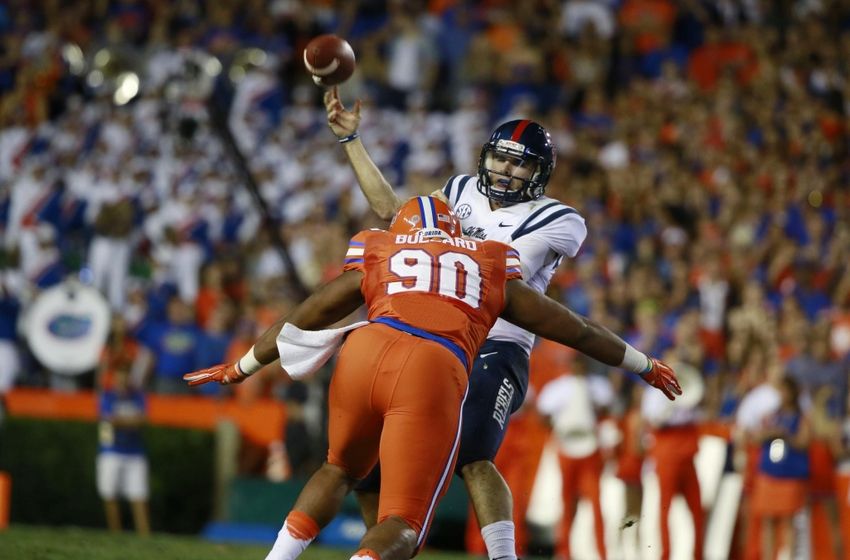 NEEDS at DE: The Oakland Raiders finished 14th overall last year for sacks with 38. Not bad. Could be better though. Justin Tuck was a premiere defensive end and had a great 2014 with Raiders. After his retirement this off-season though, the door is wide open for the next big thing!
STRENGTHS: Bullard is big and patient. A weird and odd combo. Nonetheless, he can strike in a heartbeat while staying agile enough to move his feet with the runner. He'd be a solid addition to the Raider defensive roster.
Round Three: Pick# 12 (75th overall) – RB Jordan Howard – Indiana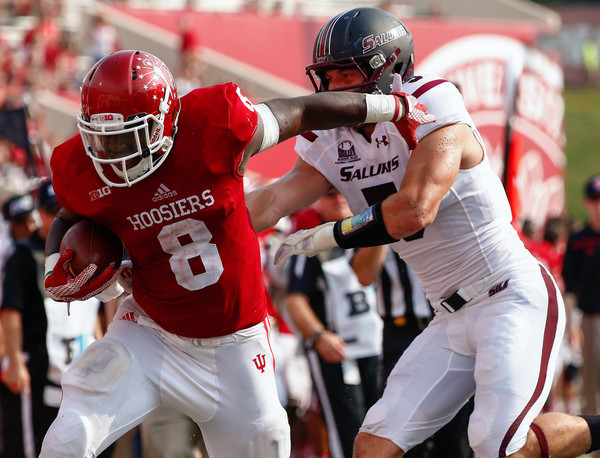 NEEDS at RB: Latavius Murray put up a quality season for the Raiders in 2015. They need another back with some size though to help even the load. All solid teams have grown heavier on the two-back system. Oakland has tried a few different guys in the secondary role but are still searching for their next bell cow back.
STRENGTHS: A blue chip big man that can fight for extra yards. Howard is also excellent in the pass block, if need be. His size is evenly distributed making him a threat to defenders trying to break through or break him down on the rush. Howard is the third-rated back in this year's draft behind Ezekial Elliot and Derrick Henry. His name is still for some reason left off of most early draft boards. If he's still there in the third round, he could be a major difference-maker.
Round Four: Pick# 16 (114th overall) – T Jerald Hawkins – LSU
NEEDS at T: The Raiders honestly may have one of the best offensive lines in football in 2016. With the addition of Kelechi Osemele – potentially the best offensive lineman available this past off-season – the Raiders protection is sitting pretty. You can never have too many quality pieces though.
STRENGTHS: At 6'6 and 305 lbs, Hawkins is the ideal pickup in the fourth round. He's youthful insurance for their veterans up front. He has great size and is a mobile guy considering. He'd be a nice pickup for an already quality offensive unit.
Round Five: Pick# 4 (143rd overall) – DE Charles Tapper – Oklahoma
NEEDS at DE: As mentioned above, with Justin Tuck now retired, there's an opening for an anchor on that defensive line. They've shopped around this past off-season and couldn't find the right fit out of the veteran pile. We now see the Raiders double dipping in the DE pool in late-April.
STRENGHTS: At 6'3 – 271 lbs, he's not the perfectly proportioned defensive end. With that said, he uses his big frame to his advantage. He's got big hands, big arms and can move his body in a quick and timely manner.
---
The Oakland Raiders have 8 picks in the 2016 Draft:
Round One – #14 overall
Round Two – #44 overall
Round Three – #75 overall
Round Four – #114 overall
Round Five – #143 overall
Round Five – #154 overall
Round Six – #194 overall
Round Seven – #234 overall
Create a betting account now and bet on the NFL!

Comments
comments