The Golden State Warriors had a dose of their own medicine on Monday, losing the series opener to the Oklahoma City Thunder. Will the Warriors bounce back later tonight? Or will the Thunder go get a wildly unexpected 2-0 series lead? Read on for more about this game. You can also check out our analysis of Game 3 of the Penguins and the Lightning over at the Stanley Cup Playoffs in the NHL.
NBA News & Predictions
---
Thunder vs. Warriors Game Two Preview
Where: Oracle Arena, Oakland
When: Wednesday, May 18, 2016 9:00 PM ET
Line: Oklahoma City Thunder (+8.5) vs. Golden State Warriors (-8.5); total: 221.5 – view all NBA lines
TV Broadcast: TNT
---
Betting on the Oklahoma City Thunder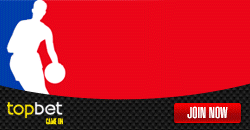 Oklahoma City wasn't going to be beat by the Thunder again on Monday. After losing in heartbreaking fashions to Golden State back in the regular season, the Thunder finally subdued the Warriors in Game 1, 108-102, to take the early 1-0 series lead.
As usual it was the combo of Russell Westbrook and Kevin Durant, which carried the team to victory. Westbrook recorded 27 points, 12 assists, six rebounds, and seven steals in a dazzling display of all-around play. Westbrook outplaying Stephen Curry in the opener sets a great tone for the Thunder, who'' enter tonight's contest having gone 3-1 SU and ATS in their last three games as underdogs.
Durant, meanwhile, scored 26 points, though he went 10-for-30 from the field. Despite his inefficient shooting, Durant can't go gun shy, as the Thunder's offense relies so much on him taking advantage of mismatches that'll inevitably come his way. Considering that the Thunder won despite Durant's poor shooting offers a scary outlook for Warriors defenders.
Oklahoma City's big men also deserved ample praise. Steven Adams had 16 points and 12 rebounds, while Serge Ibaka had 11 points and 11 boards.  Adams has been on a roll of late, having registered four consecutive double-doubles.
Betting on the Golden State Warriors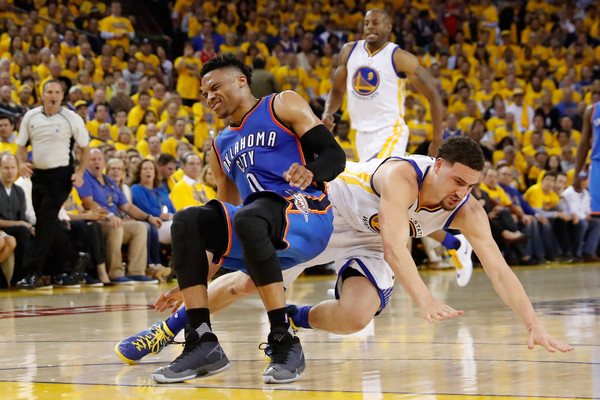 The Warriors are in an unfamiliar territory, as they now find themselves trailing in a series for the first time this postseason. There's no need for them to panic though and everything should remain cool for Golden State, which has only three losses in the playoffs.
Stephen Curry had 26 points, 10 rebounds, and seven assists, but also committed seven turnovers. Klay Thompson, meanwhile, added 25 points on 11-for-25 shooting.
The Warriors experienced an offensive power outage in the fourth period, wherein they scored just 14 points—the fewest they had in the quarter in the playoffs.
Nevertheless, holding down the Dubs' offense remains a tough task for OKC. The Warriors are no. 1 in the postseason in scoring with 113.2 points per game on 47.6 field goal shooting percentage.
They're also going to be hard to beat at home two games largely because the Warriors have never lost back-to-back home this season. The Warriors are 17-3 SU and 12-8 ATS in their last 20 home games.
Andrew Bogut had zero points in Game 1, but he'll remain a vital piece for the Warriors because of his rebounding. As much as they like to play small, the Warriors need Bogut inside to slow down OKC's rapidly improving frontline.
Writer's Prediction
Golden State (-8.5) wins, 118-110.

Create a betting account now and cash in on the NBA Playoffs action.
Comments
comments