In this week's edition of our weekly PGA Tour Power Rankings, most of the world's best professional golfers will be showcased and ranked in anticipation for the season's first marquee tournament: the WGC-Cadillac Championship in Doral, Florida.
If you haven't checked in on the Tour's latest developments, you might be surprised to find last year's top-tier golfers ranked lower than expected due to some subpar play of late. As such, let's now run down the top 10 players set to duke it out on the Blue Monster starting this Thursday.
After this, head on over to our complete preview, sleeper picks and expert predictions features for this week's tournament to have an edge over all the gripping golf betting action to come.
Sports News and Predictions
PGA Tour Power Rankings: 2016 WGC-Cadillac Championship
1. Bubba Watson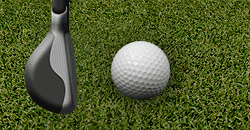 The consensus favorite to win this week at Trump National is Bubba Watson, and with good reason. He finished third at the WGC-Cadillac Championship last year, was the runner-up in 2014, and had shot par or better over the last seven rounds of this event.
Even better is that the Florida native is on quite a run right now as well. Watson just won the Northern Trust Open and has six top-15 finishes over his last seven starts.
2. Adam Scott
Watch out, because Adam Scott is on a blistering tear that we haven't seen from him in a while. He's hot off a win at this past week's Honda Classic and has three other runner-up finishes over his last nine outings.
Apart from that, the Aussie's record on the Blue Monster highly encourages that he can keep up his astounding streak. Scott finished fourth here last year and 25th the year before.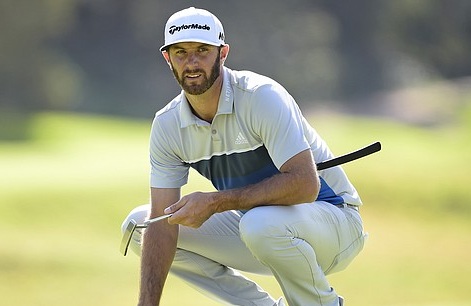 3. Dustin Johnson
The defending champion at Doral has got his work cut out for him this week, but we all know that Dustin Johnson does not fear the Blue Monster at all. In fact, he has finished in the top 5 in each of the two installments of the tournament since the course had been re-designed in 2014.
Momentum-wise, Johnson is just about on par with Watson and Scott before him. He finished a solid fourth at the Northern Trust Open and has six top 20 finishes in his last eight outings.
4. Rickie Fowler
This may be the year that Rickie Fowler truly breaks out of the contender level and into the elite, as four top-5 finishes over his last seven completed tournaments plus a T6 from last week's Honda Classic has the 27-year-old firing from all cylinders.
Now comes the hard part: overcoming Doral's Blue Monster. Fowler finished tied for 12th on this course last year and a meager T44 in 2014. His record at Trump National isn't very glitzy, but everything else about his play this season has certainly been positive.
5. J.B. Holmes
World No. 22 J.B. Holmes rarely gets recognition on lists like these, but being last year's runner-up at Doral certainly does that.
And it's not just Holmes' silver medal that earns him the number five spot on our power rankings. Over his last eight starts, seven of them were in the top 11. The Kentucky native is also one of the hardest-hitting drivers in the field this week. In turn, his accuracy in the short game will be under the spotlight throughout this tournament.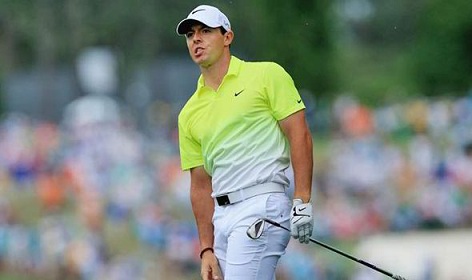 6. Rory McIlroy
Speaking of the short game, that's the one facet of Rory Mcilroy's game that needs to get going, and fast. The Irishman's luck with his putter has not been working in his favor so far, and this was also his downfall at last year's trip to Doral where he finished tied for ninth.
Putting issues aside, McIlroy's form the last time out on the Blue Monster has been exceptional (statistically second in the all-around). There's no better chance for Wee-Mac to get back into the elite conversation than this weekend, as he has not won a PGA Tour event since the Wells Fargo Championship last May.
7. Henrik Stenson
Another golfer who has not won for quite some time is Henrik Stenson. The Swede's last victory was the European Tour finale in 2014, and his last win on the PGA Tour level was when he became the FedEx Cup champion in 2013.
Still, Stenson's run at Doral last year remains promising nonetheless as he was tied for fourth with Adam Scott and shot par or better in every round as well. Having a relatively strong long iron game also helps the 39-year-old's cause this week on the Blue Monster's par-72 course.
8. Sergio Garcia
Missing the cut at the Northern Trust Open was an unpleasant surprise, but Sergio Garcia followed-up that stinker with a superb solo-second finish at the Honda Classic this past week, giving him six top 11 finishes since November.
Spain's very own will need to carry the momentum he has now to overcome the Blue Monster this week, as his record on the course has not been exceptional (T31 last year, T16 in 2014).
9. Jordan Spieth
Rough outings at Pebble Beach and at the Northern Trust Open put Jordan Spieth in a rare funk, and his T17 finish at Trump National last year is not really worth bragging about.
Statistically, though, the world's best golfer to date is still as formidable as ever. Spieth is currently tops on the Tour this season in a number of significant categories: birdie average, putting average and par breakers.
And maybe it's just February that didn't show any love for Spieth, because he actually finished in the top 7 in all three of his prior starts this season, including a win at Kapalua in January.
10. Louis Oosthuizen
Squeaking into our final spot is Louis Oosthuizen, who opted to take his talents to the European Tour early this season instead and is entering this week's event with a win at the Perth International in hand.
Yet out of his five starts this season away from the US, Oosthuzien still missed two cuts in spite of top 12 finishes in the other three tournaments. Nevertheless, a sixth-place finish last year at Doral provides enough optimism that the South African has a real chance to win it all this weekend.
Create a betting account now to cash in from all the exciting golfing action from the WGC-Cadillac Championship and all the other great PGA Tour events on the horizon.

Comments
comments