Yes folks, we have a real Stanley Cup Final series on our hands now.
The San Jose Sharks came up with a critical Game 3 win on Saturday to avoid falling into a virtually insurmountable three-game deficit, and will now look to keep the momentum up at home this Monday in hopes of tying the series at two games apiece.
However, the Pittsburgh Penguins haven't lost their terrific playoff form just yet. Could they take the battle back to the Steel City with a sweet road win in their wake? Let's find out more about this thrilling matchup below.
In other news, the sporting world recently lost a legendary icon in Muhammad Ali. Head over to our special feature on Ali's top 10 matches and moments after this to relive The Greatest's finest contributions to boxing and our society's history in general.
NHL News and Predictions
---
Penguins vs. Sharks Game 4 Preview
Where: SAP Center, San Jose
When: Monday, June 6, 8:00 PM ET
Line: Pittsburgh Penguins (+120) at San Jose Sharks (-140); total: 5.5 – view all NHL lines
TV Broadcast: NBC
---
Betting on the Pittsburgh Penguins (+120)
Blame it on the bad ice conditions at the SAP Center or not, the fact remains that the Pittsburgh Penguins fell to the San Jose Sharks in overtime of Game 3 on Saturday, 3-2.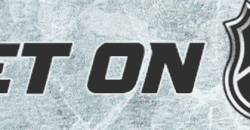 No doubt that the contest was a sloppy one mainly because of the shoddy rink, as both teams combined for 41 turnovers in the contest. However, the Penguins actually committed just 16 of those miscues, and were actually better than the Sharks in a lot of Game 3's aspects.
For one, Pittsburgh managed to outshoot San Jose yet again by a significant 42-26 margin. They even scored the first goal of the contest again on Saturday thanks to defenseman Ben Lovejoy, who also registered an assist in the team's second goal of the night.
It's worth noting that San Jose has not held a lead at any point during the series before Game 3's game-winner, which should explain why the Pens are still -225 favorites to win the Stanley Cup. Some timely goals from Pittsburgh's notorious "HBK Line" would be welcome; Carl Hagelin, Nick Bonino and Phil Kessel still combined for 10 shots on goal on Saturday, so it's all a matter of ultimately finding the back of the net with better setups for their shots.
The Penguins' defense has let down either, as goalie Matt Murray made 23 solid saves and the team had a total of 38 blocked shots to stifle San Jose's scoring opportunities. That having being said, don't count on the Pens to collapse for a second-consecutive contest that easily.
Betting on the San Jose Sharks (-140)
The San Jose Sharks' first-ever trip to the Stanley Cup final was turning into a nightmare, but not until the team got bailed out by a Finnish rookie who blasted-in Game 3's finishing blow 12 minutes into overtime.
His name is Joonas – Joonas Donskoi. The 24-year-old upstart provided the spark that the Sharks desperately needed as their top stars continue to struggle in the series. Donskoi now has six goals in the postseason, and he also pitched in with a nice assist during Joel Ward's crucial game-tying goal in the third period of Game 3.
Speaking of Ward, the veteran winger appears to be San Jose's best weapon right now, and that's not necessarily a good thing. He has five goals in his last five starts, which are huge considering team captain Joe Pavelski's current slump. Pavelski entered the Stanley Cup Final with a league-best 13 playoff goals, but he has yet to tally a point and has been held to just four shots on goal through the first three contests of the series against the Penguins.
Nevertheless, the Fins winning their first overtime game in five attempts this postseason is a great sign of better things to come, especially with Martin Jones still playing exceptionally well between the steel pipes. Jones made 40 saves on Saturday to boost his save percentage in the Stanley Cup Final to a superb .938 clip.
If the Fins regain their prowess on power play, they'll certainly be in good shape to prevail with a victory this Monday. They've gone just 1-for-6 with the man-advantage in the Stanley Cup Final, but had a stellar 27-percent power-play conversion rate through the first three rounds of the playoffs.
Writer's Prediction
The Sharks (-140) finally get an early lead in this series and hang on to win Game 4, 3-1.
Create a betting account now to get in on all the fast-paced action from the Stanley Cup Final in an instant.

Comments
comments