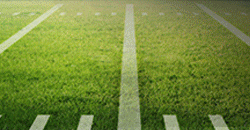 Only a few days remain before Super Bowl 50 kicks-off, and the Carolina Panthers are still the sizeable favorites to bring home the Lombardi Trophy.
In turn, some people have already left the (+6) underdogs the Denver Broncos for dead considering how dominant Carolina has been all throughout this season. But we beg to differ; the Broncos have just as compelling a case as the Panthers in winning the championship title this Sunday, and we've got five sound reasons below as for why they could do just that.
And since this Super Bowl may indeed be Peyton Manning's last hurrah in the NFL, go ahead and check out our special feature on his top 10 plays and moments to relive the greatest highlights of the Future Hall-of-Famer's illustrious career.
NFL News and Previews
The Five Best Reasons Why the Denver Broncos Will Win in Super Bowl 50
1. The Mile High Experience
Admittedly, this 2015-16 Denver Broncos team is far from what we've been used to seeing over the years. Most glaringly, Manning's numbers in the passing game have severely declined and the team has had to resort to its stifling defense to win games.
As a coup de grâce, Denver even had to face the AFC's big bad wolf in the New England Patriots twice this season and won both of those meetings, with the regular season game having been won with the team's backup quarterback and the second being the conference championship game for all of the AFC's marbles.
2. Ughhh… Whatta (Pass) Rush!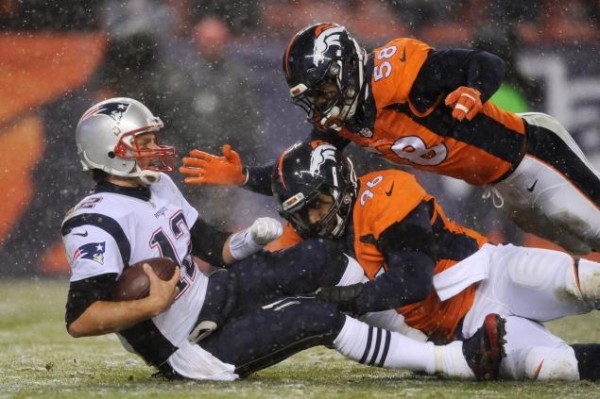 Forget Seattle's Legion of Boom, because if there's one defensive unit that's deserving of that enduring Road Warriors reference right now, it has to be Denver's front seven.
The Broncos and the NFL's best overall defense wouldn't be as formidable without their frightful pass-rushing attack. They racked up a league-best 52 sacks in the regular season and held opposing quarterbacks to a league-low total of just 3,544 passing yards.
And as Tom Brady would probably attest after his dismal AFC Championship game performance against this solid front, Cam Newton might have very little room to work with in the pocket on Sunday. One thing's for certain: Von Miller and Co. will have their pass rush ready and able as the ultimate Kryptonite to Carolina's Superman.
3. Clutches in Bunches
Denver's victories from this campaign have been far from impressive or dominant, but what matters most is that they find plenty of ways – even during desperation mode – to come away with the 'W'.
In the 18 games they've played this season, 13 have been decided by seven points or less. And in those 13 contests, the Broncos won 10 of them.
Consider this a blessing and a curse for the Broncos. Though they rarely blow out opponents to flex their proverbial muscle and strike fear into their opponents' hearts, they have terrific endurance and willpower to withstand close battles instead, whether they have a marginal lead or are required to play from behind.
4. Shutting 'em Down Good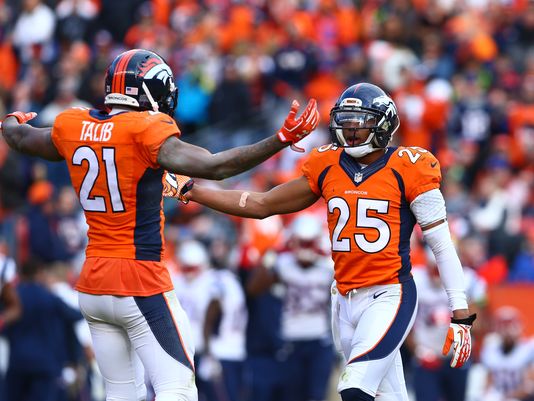 Much praise has been sent towards Denver's pass-rushing unit, but the team's secondary should get just as much love.
Shutdown corners Aqib Talib and Chris Harris Jr. have done wonders for the Broncos D this season. T.J. Ward continues to excel as one of the league's best safeties, and young Bradley Roby has shown some flashes of brilliance as well in just his second year as a pro.
Together, this defensive backfield corps of Denver has kept opposing wideouts in check more often than not. They allowed league-low totals of just seven touchdowns and 2,000 receiving yards to wide receivers the entire regular season.
With that in mind, Cam Newton might resort to taking matters into the running game's hand instead if his team's vertical attack is constantly in peril because of Denver's overlooked secondary.
5. Simply Because He's the Man(ning)
In the end, the entire football world really just wants to find out whether or not Peyton Manning will win another Super Bowl before likely calling it quits at the end of this season.
There's not a shadow of a doubt that Manning will end his decorated NFL career as one of if not the greatest quarterback to ever play the game. Although his statistics this season have been his worst in what seems like ages, he's still in the Super Bowl for the fourth time ever, and he'd done just enough over the past two postseason games to send take his Broncos back to the big dance.
Plus, it's not as if Manning will be acting alone on offense. He has a terrific backfield duo in C.J. Anderson and Ronnie Hillman to take matters to the ground when needed, and his wideout tandem of Demaryius Thomas and Emmanuel Sanders rivals any other wide receiver pairing in the league.
Lastly, who wouldn't want Manning to exit the game he loves and lives on the ultimate high? If the otherworldly forces of prayer, superstition and support truly account for anything, he probably would've been crowned as a two-time Super Bowl champion already.
But alas, nothing is given in the NFL. Manning would have to write what's possibly the final chapter of his magnificent tome on his own, and everybody is cheering for it to be a happily-ever-after ending indeed.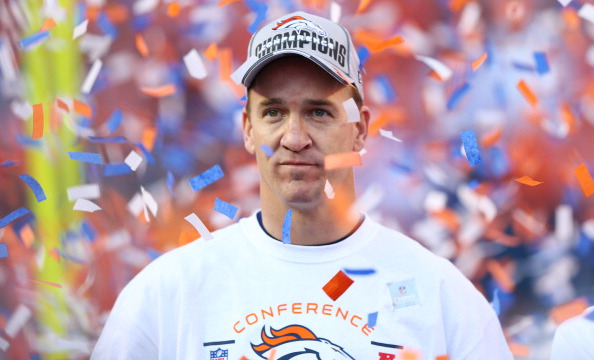 Are you as sold on the Denver Broncos as we are? Create a betting account now to place your stakes on either the Broncos or the Panthers to liven up your Super Bowl 50 viewing experience even more.

2,074 total views, 1 views today
Comments
comments