Game 2 between the San Jose Sharks and the Nashville Predators was a fantastic contest, with San Jose winning at home to take a two-game series lead in the second round of the 2016 Stanley Cup Playoffs.
The third bout shifts to the Music City this Tuesday, where the Predators will try to bounce back as they continue their quest for the franchise's first Conference Finals appearance. However, the Sharks have been road warriors all season long, and will look to close out this series preferably by way of sweeping Nashville.
Let's take a closer look at this upcoming showdown between these two gritty lower-seeded clubs. Afterwards, check out a couple of other Game 3 previews in Lightning vs. Islanders and Stars vs. Blues for even more sweet NHL postseason action.
NHL News and Predictions
---
San Jose Sharks vs. Nashville Predators Game 3 Preview
Where: Bridgestone Arena, Nashville
When: Tuesday, May 3, 9:00 PM ET
Line: San Jose Sharks (EVEN) vs. Nashville Predators (-120) – view all NHL lines
TV Broadcast: USA
---
Betting on the San Jose Sharks
Fans of the San Jose Sharks are probably electrified by how their team took the first two games of their series against the Nashville Predators, especially after a tense 3-2 Game 2 victory at the Shark Tank on Sunday.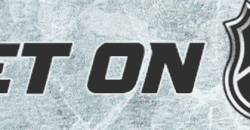 San Jose entered the Stanley Cup Playoffs as the only team in the league with a sub-.500 home record during the regular season, but made sure not to relinquish home-ice advantage to Nashville. And fortunately for the Sharks, they still remain undefeated at home versus the Predators in six career postseason meetings.
There's still no stopping San Jose's team captain Joe Pavelski, who scored the go-ahead goal with less than three minutes left in the third period before Joe Thornton knocked in an empty-net insurance goal to seal the game. Pavelski's mark of six goals is tied for best in the postseason as we speak.
It's not just the Joes of San Jose that are getting it done, as the entire team has been firing from all cylinders. And that's mostly when they have the man-advantage, as the Fins are 3-for-5 in power play chances in the series.
With Games 3 and 4 set to take place in Nashville and with a two-game series lead in hand, the Sharks are in terrific shape to advance to the Conference Final. They have yet to lose on the road this postseason, and have been defeated in regulation just 10 times during the regular season to end up with the NHL's best road record. No wonder they're now the +150 frontrunner to represent the West in the Stanley Cup Final.
Betting on the Nashville Predators
The Nashville Predators' bid at finally making a strong playoff push just fell into a familiar pit they really wanted to avoid. In eight previous appearances in the postseason, Nashville has not won a series where its opponents enter Game 3 with a 2-0 series lead.
Still, the Predators were impressive in putting the pressure on San Jose in Game 2, having outshot the Sharks 39-25 as well as out-hitting them 46-26 for some much-needed aggression. They're still very much in this series, which explains their decent price of +500 in advancing to the next round of the playoffs.
Then again, mere shots and hits don't mean much if they don't translate to actual goals, and that's where the Preds are struggling at right now. Specifically, their special teams are in disarray right now, as they only have two goals in 31 power play opportunities. The Predators' penalty-killing units have also allowed a goal a third of the time that they've gone a man down on-ice (6-of-18 – three goals in two games from the Sharks alone, as mentioned earlier).
Center Ryan Johansen, who scored on Sunday and has three goals and three assists in the playoffs, needs all the help he can get from his teammates and quick, because Nashville has lost its last three meetings against San Jose and has just gone 3-5 over the last eight.
Writer's Prediction
The Sharks (EVEN) prevail with another solid win on foreign waters, 3-1.
Create a betting account now to get in on all the fast-paced action from the Stanley Cup Playoffs in an instant.

Comments
comments