Serena Williams is through to her seventh-consecutive Grand Slam semifinal after overcoming a valiant stand from Yulia Putintseva in the previous round of the 2016 French Open. Now the defending champion is just one win away from punching a ticket to the finals. But standing in her way is the unseeded Kiki Bertens, who hopes to continue her fairy tale run in the tournament. Can she do it, or will Williams impose her will?
For more tennis action, click here to see our preview of another final-four matchup between Garbine Muguruza and Samantha Stosur.
---
Serena Williams vs. Kiki Bertens Betting Preview
Where: Stade Roland Garros, Paris, France
When: Friday, June 3, 2016, 7:00 AM ET
Line: Serena Williams (-900) vs. Kiki Bertens (+550) – view all French Open Women's Singles lines
---
Betting on Serena Williams (-900)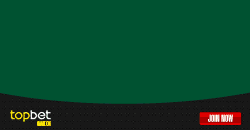 Serena Williams should easily win this semifinals showdown with Kiki Bertens. The 21-time Grand Slam champion has the advantage in almost every possibly away. She's stronger, better, more experienced and consistently plays with an insurmountable amount of aggression.
A testament to this is William's overall performance in the tournament. She's won no less than 68 percent of her first serve points and is averaging almost 30 winners per match. The 34-year-old American also holds a 1-0 lead in this head-to-head matchup with Bertens. Their sole meeting happened in the second round of last year's U.S Open, where the World No. 1 sailed to a straight-sets victory.
It's worth keeping in mind, though, that Williams had a tough time in putting away her quarterfinals opponent, Yulia Putintseva. The World No. 1 uncharacteristically posted 43 unforced errors and got off to rocky start before she could finally seal the win at the end.
Williams is 10-0 in her previous 10 matches overall.
Betting on Kiki Bertens (+550)
Many didn't expect Kiki Bertens to make it this deep in the 2016 French Open. After all, she's only 24 years old and still needs to sharpen a huge part of her game.
But to everyone's surprise, the unseeded Dutchwoman overcame the odds by beating much-tougher and well-seasoned opponents like Angelique Kerber, Madison Keys and Timea Bacsinszky on her route to the semifinals. Can Bertens, however, continue this epic run against World No. 1 Serena Williams?
Well, it's hard to be optimistic about Bertens' chances considering she's yet to experience the pressure and the smothering atmosphere that awaits her at this crucial stage of the event. That said, the World No. 58 would be smart to make some tweaks in her style of play and mental approach.
To be particular, Bertens needs to utilize her volleying skills further by being more aggressive in attacking the net. More importantly, she should also lessen her double faults and start converting on her first-serve percentage. If not, Williams, an excellent returner, will storm past her eventually.
Bertens has emerged victorious in her last 12 matches—all on clay.
Writer's Prediction
Bertens' Cinderella run is put to an end by a dominant performance from Williams (-900), who wins it in straight sets.
Create a betting account now and score a Grand Slam of your own.

Comments
comments