The Tampa Bay Lightning evened out the series in a thriller on Friday night. They'd like to build some momentum in Game 5. Doing so would be difficult as the series now switches over to Pittsburgh's home ice, Consol Energy Center. The Penguins will be angling to get the series lead after wasting their chances of closing out the series as early as Sunday night.
It's going to be one hell of a matchup. There's more playoff action on Sunday. Only this time it will be in the NBA. Check out our complete preview for the Warriors vs. Thunder Game 3.
NHL News and Predictions
---
Tampa Bay Lightning vs. Pittsburgh Penguins Game Five Preview
Where: Consol Energy Center – Pittsburgh, PA
When: Sunday, May 22, 2016, 8:00 OM ET
Line: Tampa bay Lightning (+175) at Pittsburgh Penguins (-210); total 5.0 – view all NHL lines
TV Broadcast: NBCSN
---
Betting on the Tampa Bay Lightning
Speed kills. The Tampa Bay Lightning showed just that in their 4-3 victory Friday night to even the series at two apiece. Ryan Callahan and Andrej Sustr scored in the opening period. Jonathan Droun and Tyler Johnson added one each in the second. The Lightning seemed to be cruising to a dominant victory, but a late Pittsburgh surge had them sweating until the final horn.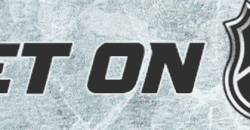 Reuniting the triplets reaped some amazing benefits for head coach Jon Cooper. The line of Tyler Johnson, Ondrej Palat and Nikita Kucherov was lethal as they combined for four points. Johnson scored a goal; Palat added an assist; and Kucherov had two more helpers to aid in Tampa Bay's victory. Callahan also had one of his best games in the postseason, giving the Lightning more scoring punch.
For all of Tampa Bay's marbles, they still were outshot by the Penguins. There was some noticeable improvement, though. The Lightning outshot Pittsburgh 30-22 through the first two rounds. They let the foot off the gas pedal in the third as they were outshot 16-7.
Goalie Andrei Vasilevskiy was good enough to prevent Pittsburgh from a big comeback. He stopped 35 of 38 shots for a save percentage of .921. The Lightning already have showed an ability to stop Pittsburgh's shots. They'll need to further improve on it in Game 5 to gain a shot at closing out the series at home.
The total has gone over in eight of Tampa Bay's last 10 games at Pittsburgh.
Betting on the Pittsburgh Penguins
Matt Murray's time as the Pittsburgh Penguins' goaltender may be coming to an end. He allowed four goals in the first two periods of Friday night's loss. Marc-Andre Fleury returned after missing seven weeks due to concussion-related symptoms. It remains to be seen which of the two Pens goalies starts Game 5 of the Eastern Conference Final.
It was the second time that Murray allowed four goals to the Lightning in this series. The longer he plays may allow the Lightning to find solutions to his game. Fleury is the more celebrated goalie already having his name etched on the Stanley Cup. But he's only played one period in the playoffs thus far, albeit turning in an excellent outing. Fleury stopped all seven Tampa Bay shots he faced.
The Pens can at least take to heart that their offense remains as deadly as ever. Their deadly line of Nick Bonino, Phil Kessel and Carl Hagelin sparked a third-period rally. Bonino had an assist, while Kessel had a goal in the third period. Chris Kunitz and Evgeni Malkin also each had a goal.
The Pens have won eight of their last 10 home games against Tampa Bay.
Writer's Prediction
The Lightning (+175) fight tooth and nail for 4-2 victory, and consequently a 3-2 series lead.
Create a betting account now and join in on the journey toward Lord Stanley's Cup.

Comments
comments