There are a number of ways to be remembered as an athlete; One can win an MVP award, be the season's home run leader, or be the NBA scoring champion before riding into the sunset with your name safely in the history books.
The greatest will however go beyond that, into the realm of legend. Here are players who reached a pinnacle that left most of the world in awe and many other equally trying to diminish their accomplishments.
10 Best Season Performances in Pro Sports History
Peyton Manning NFL (2013)
Although the Denver Broncos lost in Super Bowl XLVIII, they will still go down in history as the best offensive team of all time. The potential GOAT Peyton Manning compiled godly statistics in the regular season. Manning was a walking passing records factory. He finished the 2013 regular season with 5,477 passing yards, and 55 passing touchdowns, both record-shattering numbers. Additionally, he had nine 4-touchdown passing games, the most in NFL history.
Barry Bonds MLB (2001)
For the sake of this list, let's not inject this one with all the allegations and controversies that we could think of and rather just focus on the numbers Barry Bonds collected in 2001. The former San Francisco Giant was a monster on the plate that season, hitting a vein-popping 73 homers and collecting a slugging percentage of .833 – both Major League records. Barring a major campaign that could tear apart Major League Baseball, these record will stand for generations.
Oscar Robertson NBA (1961-1962)
A triple-double is no easy feat. That's why most players would do crazy things whenever they're on the cusp of accomplishing one. You could ask Andre Blatche, Ricky Davis, and Bob Sura more about it. However Oscar Robertson would surely wonder what all the fuss was about when it comes to recording a triple-double. This is because he recorded triple-doubles on a nightly basis back in the NBA's 1961-62 season. Robertson finished an entire season with an average of 30.8 points, 12.5 rebounds, and 11.4 assists. He is the only player in NBA history to do it.
Wayne Gretzky NHL (1981-82)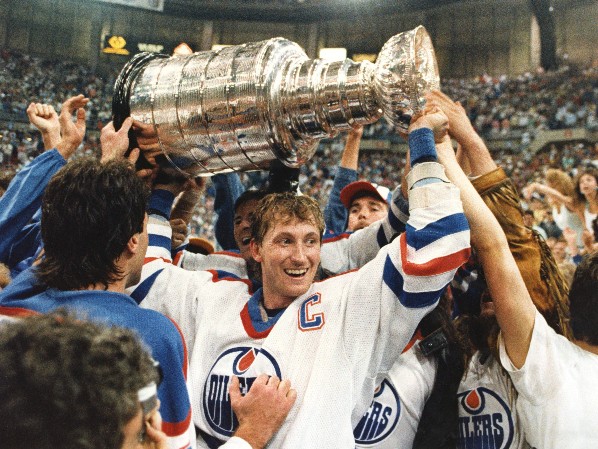 The Great One broke and set several records throughout his career and no other year could have defined his greatness better than his 1981-82 season. Wayne Gretzky, at a young age of 20, scored an unheard of 92 goals, breaking Phil Esposito's previous record of 76. Gretzky wasn't only a scoring machine, he also wound up with 120 assists ending his season with an astounding 212 points. Because of his remarkable season, Gretzky took home the Hart, Pearson, and Art Ross trophies. You could compare his unheard greatness with Michael Jordan, except that Wayne proved himself as a coach and an executive.
Ted Williams MLB (1961)
The man they call "The Splendid Splinter", was the last man to finish a season in the Major League with at least a .400 batting average. Ted Williams did that way back in 1941 with a .406 BA over 143 games.
Williams also posted an on-base percentage of .553 (the highest mark until Barry Bonds), led the league in home runs (37) and also in slugging percentage (.735).
Tiger Woods PGA (2000)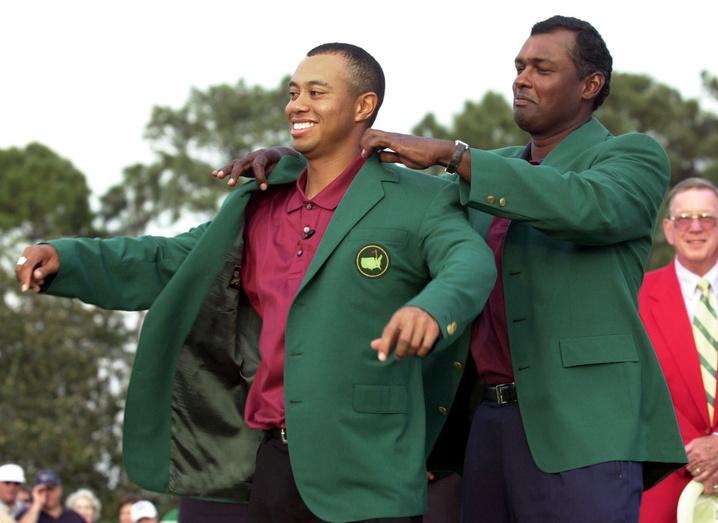 Tiger Woods was once a great golfer. Yes, he was. We're not saying he will never be back to his top form but even if he does, he may never come close to what he achieved back in 2000.
That year, Woods emerged victorious in nine of 20 PGA tour events he joined. Among his wins were three straight majors, which he didn't just win – he crushed it; he won the British Open by eight strokes and the US Open by 15.
Wilt Chamberlain NBA (1961-1962)
Wilt the Stilt was at his best during the 1961-62 NBA season. His numbers that season border on the terrifying as he recorded otherworldly averages of 50.4 points and 25.7 rebounds. This was also the same season that Chamberlain scored 100 points in a game.
Lawrence Taylor NFL (1986)
Lawrence Taylor was an opposing quarterback's worst nightmare. Back in 1986, LT was at his finest form as evidenced by his career-high 20.5 sacks. He was named Defensive Player of the Year that season and more impressively, was awarded MVP honors. It was the first time that a defensive player has won the MVP plum since 1971.
Eric Dickerson NFL (1984)
Adrian Peterson came just eight rushing yards short of breaking the now 30-year old record of Eric Dickerson, who burned rubber for 2,105 yards in 1984. On his way to that grand total, Dickerson averaged an awe-inspiring 131.6 yards per game.
Michael Jordan NBA (1987-1988)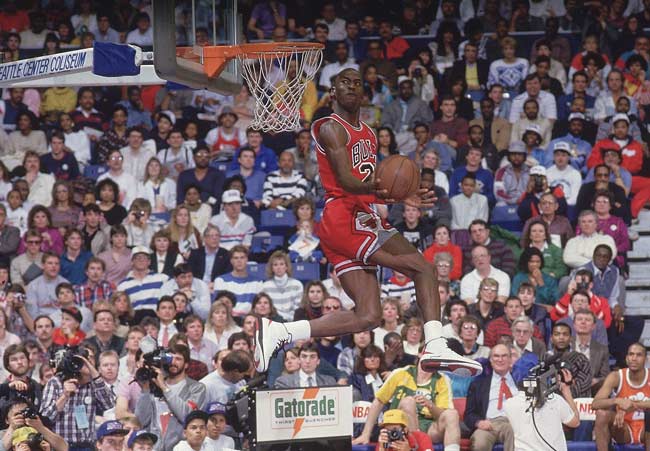 His Airness was known to be mean competitor, and his burning desire to win brought out the best in him – not just offensively, but also defensively. During the NBA's 1987-88 season, Michael Jordan averaged 35.0 PPG to lead the league in scoring. On the other end of the floor, he showed that he's just as capable of shutting down opponents with career high figures of 3.2 SPG and 1.6 BPG, earning him Defensive Player of the Year honors.
To this day, Jordan is the only player ever to be the scoring champion and be cited as a DPOTY in the same season.
Do you have other players in mind? Fitting great players in a list of 10 isn't that easy. Tell your friends more about it when you share this article on Facebook and Twitter. Also, you can visit our sportsbook to check out the latest sports betting odds and lines of your favorite teams.
[sc:NBA490banner ]
2,762 total views, 2 views today
Comments
comments