Every college football fan loves those bowl games, but the same cannot be said about the questionable and ridiculous corporate sponsorships that come along with the festivities.
Let's take a look at ten of the worst bowl game names that have sprung up throughout the NCAA's timeless tradition of labeling football contests in the most inexplicable manner. And once you're done cringing at these #smh-worthy titles, bring yourself back to sanity with our complete preview and sleeper picks features for the College Football Playoff.
[sc:NCAAFArticles ]
The Top 10 Worst Bowl Game Names
10. Bell Helicopter Armed Forces Bowl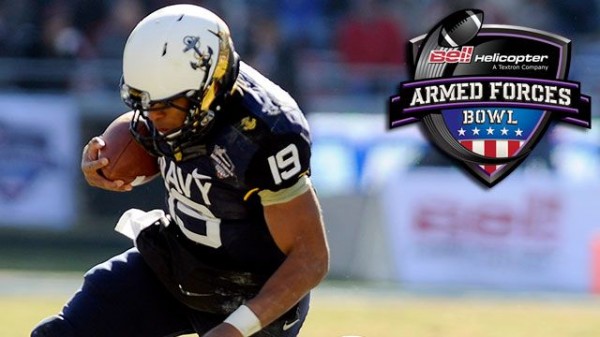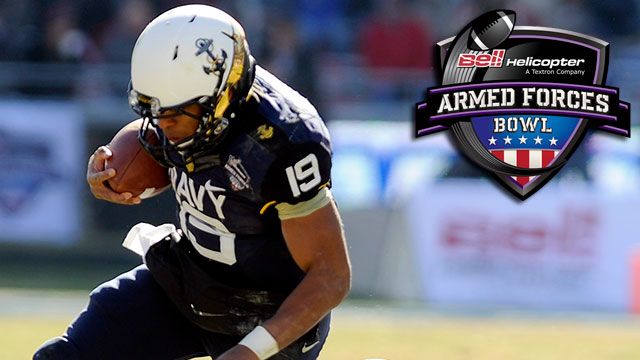 [sc:NCAA240banner ]Now going by the vaguer name of Lockheed Martin Armed Forces Bowl, the Bell Helicopter Armed Forces Bowl is as fitting and as badass as it gets.
This really shouldn't be on our list at all given how pretty cool it actually sounds, but the irrelevance and impracticality of endorsing military-grade choppers for public consumption still merits a spot on this countdown.
9. Royal Purple Las Vegas Bowl
Apparently, Royal Purple is a brand of motor oil. Upon reading that bowl game's name for the first time, though, we honestly thought Sin City was about to legalize sizzurp just to compete with the other West Coast weed-friendly states like Colorado and Oregon.
Elsewhere, the Jolly Rancher Company is weeping from the loss of a potential sales uptick.
8. GoDaddy Bowl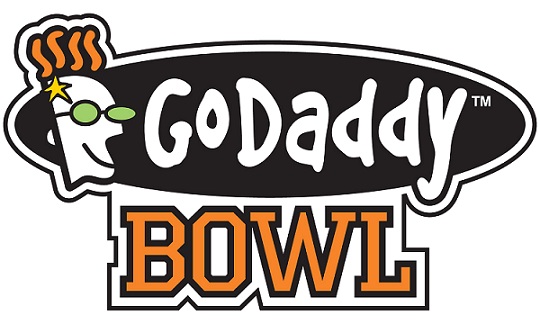 They used to call this the GoDaddy.com Bowl. Now, they got rid of the ".com" part to make the event sound even more like a total sleaze-fest instead of an actual website that only sounds like free porn.
7. The Little Caesars Pizza Bowl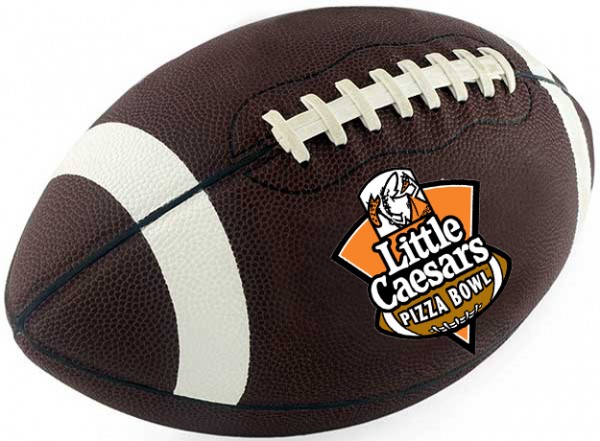 At first listen, a pizza bowl seems like a superb idea for a tailgate snack. Then again, there's got to be a better way to promote an active lifestyle than with carbs and greasy slices of 'za from the comfort of your own couch.
And wait, shouldn't this be called the "Pizza! Pizza!" Bowl? Maybe the folks over at Little Caesars were torn between whether the title needs one or two "Bowl"s at the end of it before the campaign's launch.
6. Kraft Fight Hunger Bowl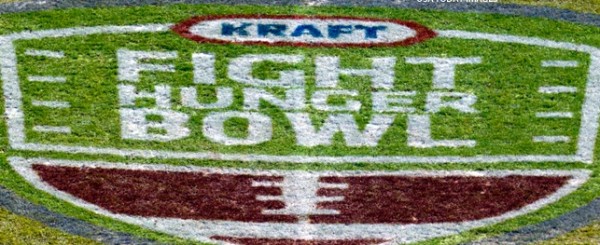 While we're on the subject of unhealthy dining practices, Kraft certainly did every other company other than themselves a favor with this generic tagline for a bowl game name that just calls for some indulgent face-stuffing.
Yup, you can only imagine the waves of stoner college football fans reaching out for any munchies that they could find upon reading this in between the game's commercials.
5. Popeyes Bahamas Bowl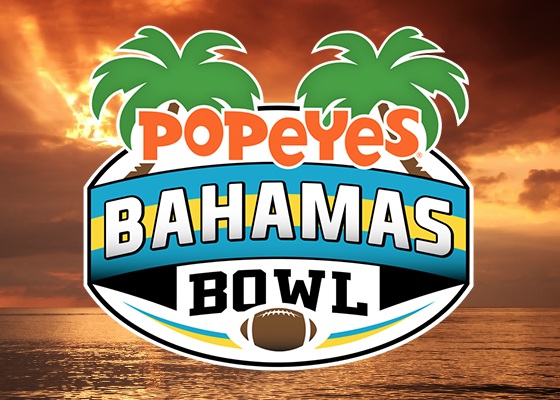 Okay, first of all: The Bahamas and fried chicken? Someone didn't do their homework on travel and culture, that's for sure.
And not just because the titular character is a sailor by profession doesn't mean that the Caribbean masses are in desperate need of shipments of those scrumptious biscuits n' gravy. Keep them comfort food endorsements stateside, fellas.
4. The Silicon Valley Football Classic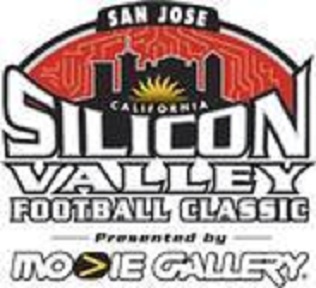 Nothing says football like binary code-crunching nerds. Heck, we had such a hard time finding a decent picture from this all-but-forgotten bowl game that we had to resort to blowing up one of maybe three relevant thumbnails on Google just so we can feature this estranged partnership between jocks and bookworms.
Come to think of it, maybe the four-eyed community didn't want to be associated with them meat-headed gridiron hulks, and that's why there aren't a whole lot of images left on the web reminiscent of this unholy marriage.
3. The San Diego East-West Christmas Classic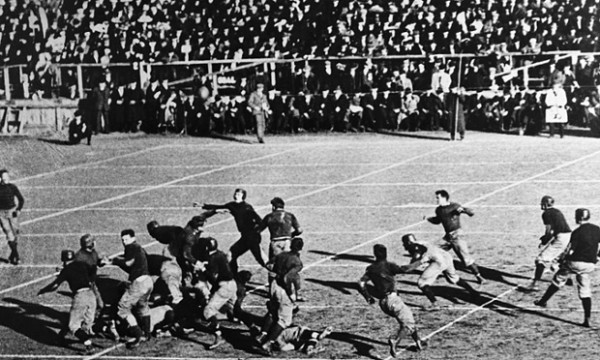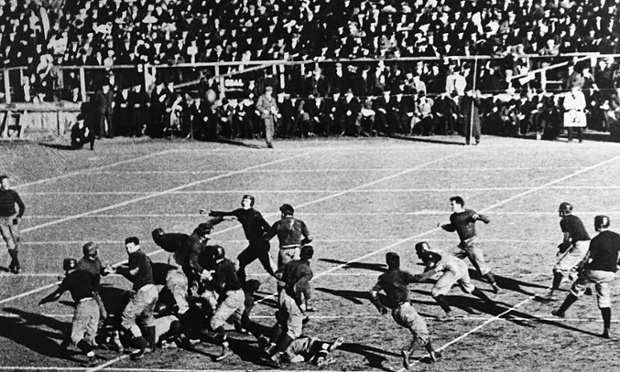 Wow, the bowl-naming committee back in the 1920s certainly comes off like a modern day Nostradamus, eh? How did they ever foresee that a Yuletide celebration commemorating the Biggie-Pac feud is exactly what the entire football nation needs?
It was even tougher finding an image for this literal classic of a blunder for proof, that – full disclosure – we just attached a random black and white picture of a game between Yale and Harvard going at it during that era.
Just take our word for it, guys; this bowl game really happened.
2. Astro-Bluebonnet Bowl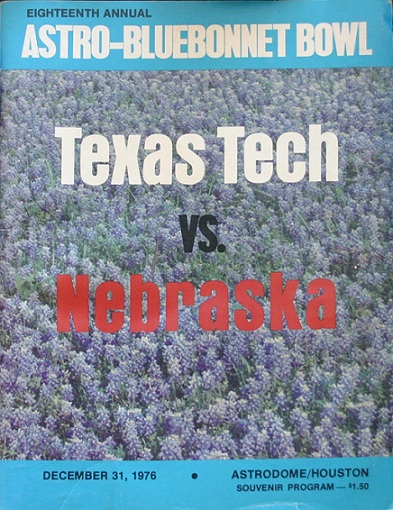 Okay Grandma, we're about to watch some football now. Why don't you change into your space suit and gravity boots before the game takes kicks off?
(Yeah, bluebonnet is a type of plant, we know. But we dare you to put on a straight face and say that you didn't imagine a rather dainty butter churner-slash-astronaut first and foremost.)
1. TaxSlayer Bowl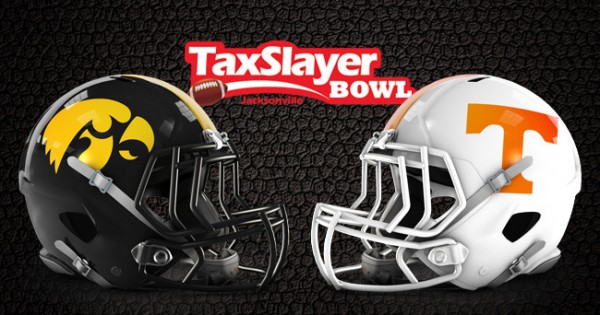 You slay kings and dragons, not W-2's and 1040's. And again, this far-fetched tie-in has NOTHING to do with football whatsoever.
Thanks for ruining the Gator Bowl, US government.
Did these horrible names get you down in the dumps? Why not create a betting account now to bet on the actual bowl games with your winning predictions instead?
[sc:NCAA490banner ]
4,816 total views, 2 views today
Comments
comments