---
NFL News and Previews
---
Best Kickers of the 2017-2018 NFL season
10. Matt Prater – Detroit Lions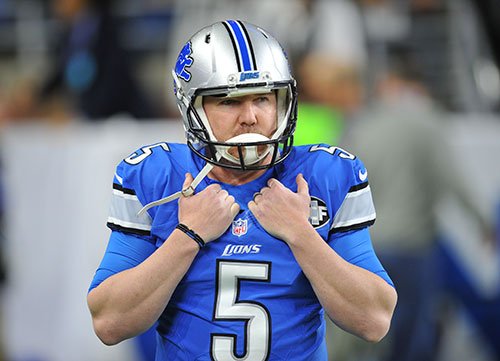 If this was based on fantasy football, Matt Prater will be much higher, as the nine-year veteran has been ranked by experts inside the top nine in three of the last five years. His main highlight in 2016 was making all seven of his field goals from beyond 50 yards.
Prater is 88.4 percent in field goals (99-for-112) and 97 percent in extra points (163-for-168) since his breakout year in 2013.
9. Sebastian Janikowski – Oakland Raiders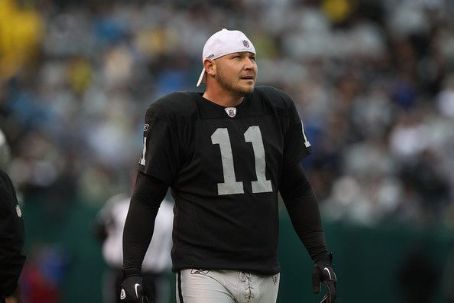 Although obviously far from his best years, the beloved 38-year-old kicker still has top-notch leg power, and that's what making him stick into the conversation as one of the position's best. It's also good that he's alongside a high-powered offense, as it'll enable him to pad numbers.
2016 saw Janikowski go 29-for-35 (82.9) in field goals and 37-for-39 (94.1) in extra points.
8. Mason Crosby – Green Bay Packers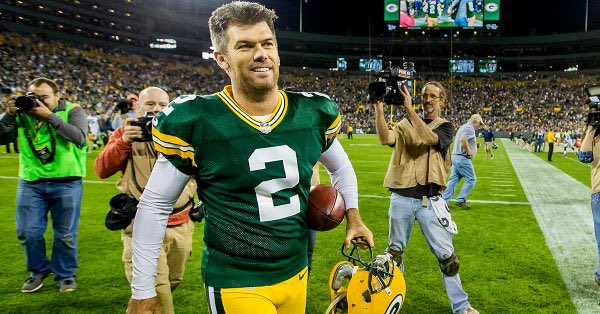 Like Janikowski, Mason Crosby is also benefiting very well from playing with a fast-paced, high-scoring attack. The Packers' longtime placekicker (10 seasons), however, has been pretty steady in being one of the quality kickers in the game over the last few seasons. From 2013 to present, he's made 85.9 percent of his FGs (110-for-128) and 97.2 percent of his XPs (175-for-180) attempts.
Aaron Rodgers and the coaching staff's trust on Crosby is also evident in him leading all kickers in field goal attempts (326) since 2007.
7. Cairo Santos – Kansas City Chiefs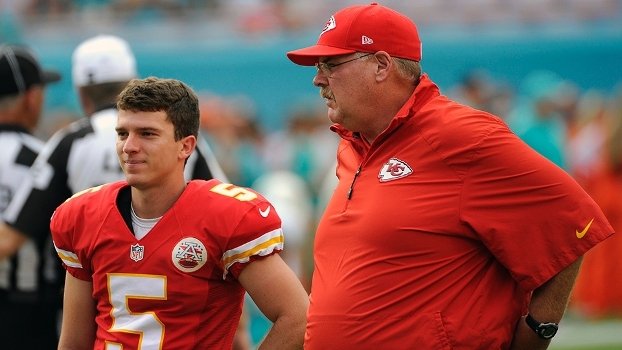 The 25-year-old Brazillian kicker now has two-straight solid seasons after being flat in his rookie campaign, with ESPN ranking him inside the top 12 in overall production in 2015 and 2016. His 88.6 percent clip in field goals this past year was also a career high.
The Chiefs' offense are not as good as the Raiders and Packers, but it's good for Santos that head coach Andy Reid always has trust in his kickers.
6. Dan Bailey – Dallas Cowboys
He got bumped down in the rankings by last year's okay-at-best performance (27-for-34 in field goals), but overall, he's still a pretty reliable kicker. In fact, he's one of only two guys to currently be perfect in extra points this past two seasons (71-for-71). Also, his 89.5 percent conversion rate ranks second all-time.
5. Stephen Gostkowski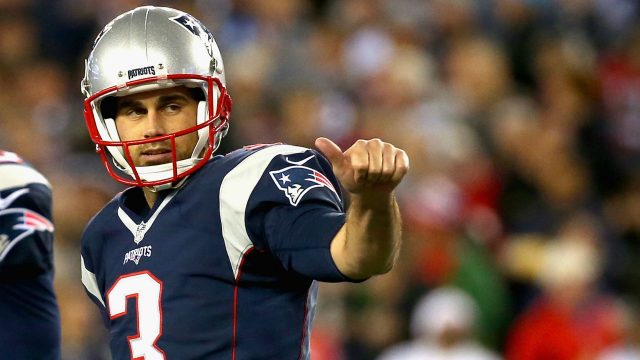 Like Bailey, Stephen Gostkowski also dropped in the hierarchy of kickers due to his so-so 2016 campaign. He only went 27-for-32 in field goals and, for the first time in nine regular seasons, wasn't perfect in extra points, going 46-for-49. However, him being one of the longest-tenured kickers under one team (11 seasons) and having made 459 straight extra points, which spanned from 2007-2015, should still hold a lot of weight.
4. Ryan Succop – Tennessee Titans
Ryan Succop has long shed his "Mr. Irrelevant" tag following the 2009 draft, where he was the last player taken. Thanks to his efficiency in converting extra points, wherein he made the first 187 extra point attempts of his career, the 30-year-old, ninth year pro is now recognized as an elite kicker.
Succop was 22-for-24 in FGs (91.7) and 39-for-41 in XPs (95.3) in 2016.
3. Adam Vinatieri – Indianapolis Colts
Every position in any sport has an ageless wonder, and for the kickers, soon-to-be 45-year-old Adam Vinatieri is the current man to own the throne.
His 87.1 field goal percentage this past season was among the lowest of his career, but considering that he also averaged one of the longest average distance of attempts in his career (43.2 yards), it's still pretty good. Similar to Cairo Santos's case, it's also indicative of how much he is trusted by the team.
2. Matt Bryant – Atlanta Falcons
Should Vinatieri retire soon and the 41-year-old Matt Bryant stay put, Bryant is the obvious choice to six next on that "throne." Like his potential successor, he is a respected veteran of the game, thanks in good part to the longevity and many crucial kicks he has made.
Bryant is under a top-rated offense, and it further pushed him to be one of the most productive men in his position. He was 34-for-37 in FGs (91.9) and a league-leading 56-for-57 in XPs (95.2) this past season, ranking him first in fantasy points among all kickers.
1. Justin Tucker – Baltimore Ravens
Justin "Updog" Tucker tops the list. He is coming off an almost-perfect campaign, and with him only 27 years of age, there's just no reason not to think he can improve and continue being the new top-"dog" among kickers.
The Ravens are also in for a tough offensive season with Joe Flacco out for several games, so we can expect the unit to rely on his FGs often.
Tucker was 38-for-39 in FGs, with his only miss being an unfortunate block, and was perfect from 40 yards out. He is also yet to miss an XP (166-for-166).
Create a betting account now and get set for another exciting NFL season.

5,017 total views, 1 views today
Comments
comments