Get ready for fireworks when UFC 199 shakes up the Inglewood, California with a night of blockbuster action. Love him or hate him, you know Michael Bisping comes to fight whenever he steps into the Octagon. But does he have what it takes to beat the champion, Luke Rockhold, in three weeks' notice? It's been a bitter rivalry between two of the best middleweights in the world, so buckle up your seatbelts and sit tight.
In the co-main event, perennial contender Urijah Faber gets another shot at the UFC gold he so desires. Standing in his way is his arch nemesis and UFC Bantamweight Champion Dominick Cruz. This fight card definitely packs a punch. Take a look at each and every fight on this huge card, and don't forget to get in on the action.
By the way, the Copa America Centenario will also feature some big cards this weekend starting with the USA vs. Columbia match on Friday. Take a look at our complete preview of that match here, and don't forget to check out what's in store in the Copa America with our schedule and viewing guide.
Sports News and Predictions
UFC 199: Rockhold vs. Bisping II Preview
UFC Middleweight Championship: Luke Rockhold vs. Michael Bisping
Line: Luke Rockhold (-900) vs. Michael Bisping (+550) – view all UFC 199 lines
Luke Rockhold has to be considered one of the best if not the best middleweight after he demolished dominant champ Chris Weidman in December. The newly-minted champion fired off laser-guided left straights, a quick and powerful check hook as well as thudding body and head kicks throughout the four-round affair. Rockhold ended the match in the fourth round, as he rained down punches in bunches in full mount.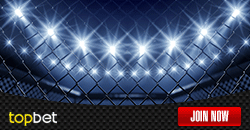 The middleweight kingpin has a pretty impressive resume. Aside from his title-clinching victory over Weidman, he has beaten three of the middleweight division's best and brightest: Lyoto Machida in the UFC, as well as Tim Kennedy and Ronaldo Souza as the Strikeforce champion. Rockhold also happens to have a victory over his next opponent, Michael "The Count" Bisping in November 2014.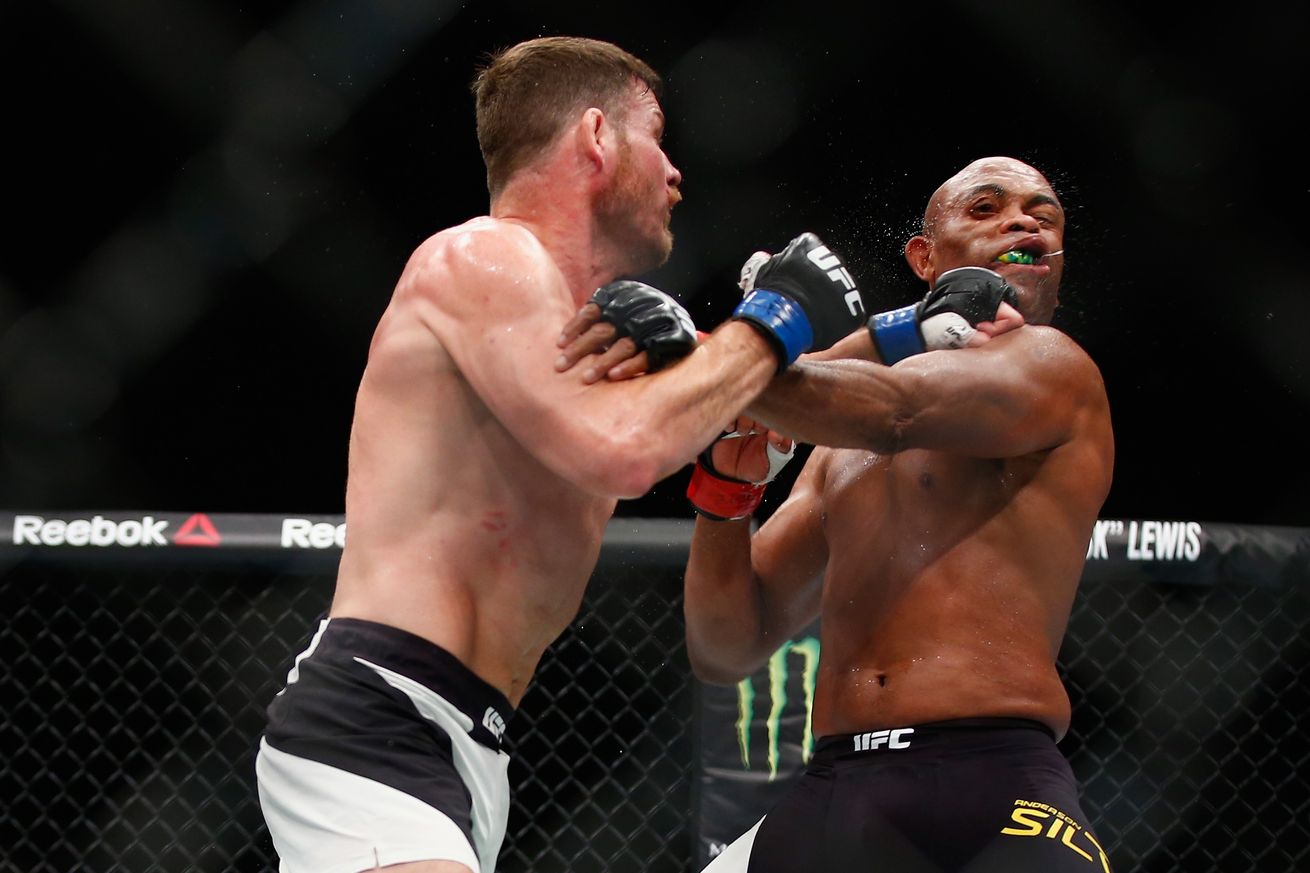 Then a rising up-and-comer, Rockhold out-struck the Englishman on the feet, punctuating their exchanges with a knockdown from a head kick in the second round. He then deftly locked on an amazing one-armed guillotine to end the fight via submission. Nevertheless, every fight is different, a fact that Bisping loves to point out. In the Count's mind, he still has what it takes to win the UFC Middleweight Championship.
Bisping has been on a tear of his own in the past year, defeating contenders C.B. Dolloway and Thales Leites in 2015. The Manchester-native is coming off his best win to date, when he beat former pound-for-pound king Anderson Silva in February. As the underdog, he wobbled Silva on numerous occasions, even landing a knockdown off a left hook in the second round. Bisping out-landed Silva, a feared striker, 112-75 throughout their five-round ordeal.
Writer's prediction: There's no value in taking Rockhold at his current price. Bisping does offer a bang for your buck at +550, plus his potential victory should give the sport another one of its own "Rocky" moment.
UFC Bantamweight Championship: Dominick Cruz vs. Urijah Faber
Line: Dominick Cruz (-550) vs. Urijah Faber (+375) – view all UFC 199 lines
It was a scene straight out of a blockbuster sports drama script. Dominick "The Dominator" Cruz battled two separate ACL injuries and a torn groin, which had him fighting just once in the past five years entering 2016. He was stripped of his title before landing the No. 1 contender spot against then-champion TJ Dillashaw.
Cruz narrowly edged the first three rounds before having to fight off a spirited surge from Dillashaw in the championship rounds. In the end, the Dominator won back the title he never lost by split decision. The fight was as close as it could get with Cruz barely winning the striking battle 112-109. But he did have a 4-to-1 advantage when it came to takedowns.
The Alliance MMA product brings unparalleled footwork into the equation, rarely getting hit when darting in and out of range. His straight and looping punches always seem to find their mark, catching his opponents either on the retreat or moving forward. What gives Cruz the edge is his incredible wrestling with 3.75 takedowns per fight.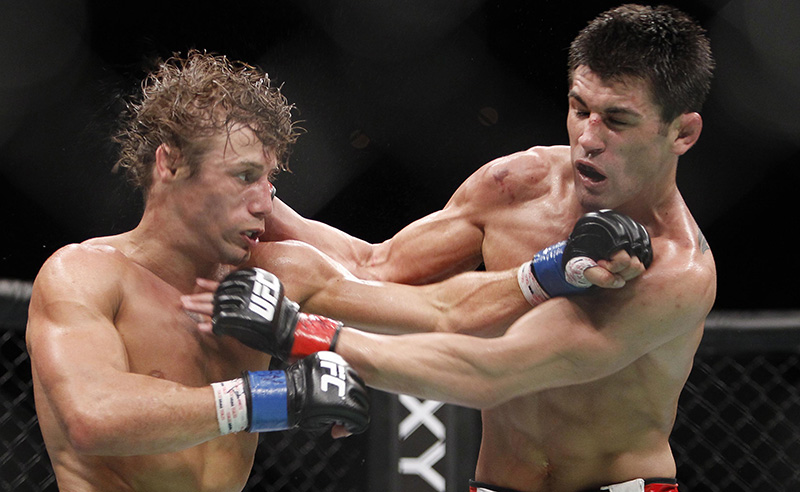 The Dominator landed four takedowns to one against "The California Kid" Urijah Faber in their last fight in 2011 as main event for UFC 132. Cruz out-landed Faber 90-50 in significant strikes. However, Faber did have some bright moments with three pseudo knockdowns in the fight. His right hand repeatedly found its mark in rounds one, two and four.
The Sacramento native is coming in hot heading into his fourth UFC title fight, winning three straight fights as a bantamweight. Faber showed the power in his striking skills against up-and-comer Frankie Saenz in December 2015. The California Kid repeatedly scored with knees to the gut and head; he even had his opponent reeling early in the second round.
While Faber showed off his power and ability to land, he also looked a little worse for wear. His gas tank didn't look up to par in a gruelling three-round non-championship match. He'll have a tougher prospect head, taking on Cruz in a five-round championship fight.
Writer's prediction: Cruz (-550) gets the unanimous decision victory using his incredible footwork. He'll also get to land some of his takedown, albeit fail at holding Faber down on the ground.
Featherweight: Max Holloway vs. Ricardo Lamas
Line: Max Holloway (-320) vs. Ricardo Lamas (+240) – view all UFC 199 lines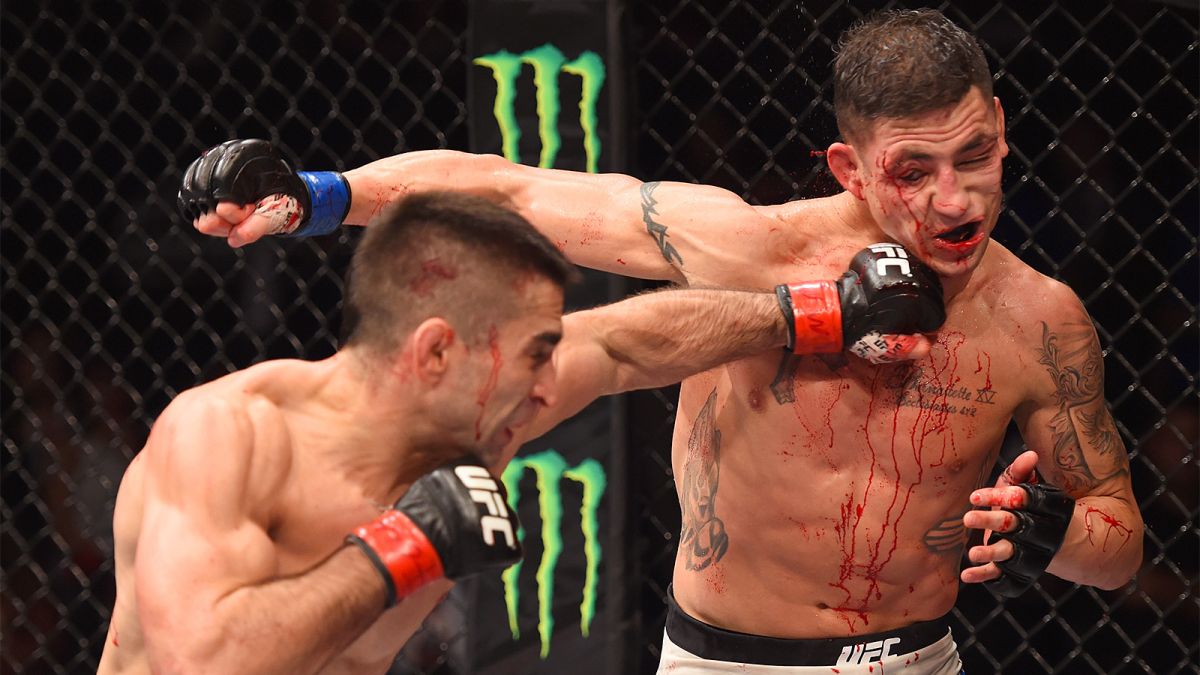 "Blessed" Max Holloway is on a tear with eight straight victories, the longest streak in the UFC Featherweight Division. The Hawaiian slugger has been a killer with four KO/TKO victories and two submissions during his win streak. He'll have his toughest challenge to date in the form of Ricardo "The Bully" Lamas this Saturday.
Lamas is one of the best featherweights on the planet with an adept striking arsenal and a suffocating wrestling game. The Bully was at his best in his latest outing, as he battered Diego Sanchez with stinging leg kicks and punishing punches to win a landslide unanimous decision.
Writer's prediction: Lamas (+240) is too good to fall for Holloway's tricks. The Bully takes a unanimous decision victory.
Middleweight: Hector Lombard vs. Dan Henderson
Line: Hector Lombard (-400) vs. Dan Henderson (+300) – view all UFC 199 lines
Hector "Lightning" Lombard loves to knock people out, preferably in the first round. Unfortunately, Lightning doesn't strike twice in the same place, always seeming to slow down from the second round onward. Dan Henderson also loves to knock people senseless, but he may be too old at age 45 to survive his opponent's blitzes.
Writer's prediction: Lombard (-400) flatlines Henderson in the first round.
Lightweight: Dustin Poirier vs. Bobby Green
Line: Dustin Poirier (-225) vs. Bobby Green (+175) – view all UFC 199 lines
Dustin "The Diamond" Poirier is feeling right at home in the UFC Lightweight Division. He's won his first three fights since moving up with KO/TKO victories over Carlos Diego Ferreira and Yancy Medeiros as well as a unanimous decision win over heralded prospect Joseph Duffy. The Diamond gets a step-up in competition when he takes on Bobby "King" Green, who has been out of action since 2014.
Green is a competent striker, but has a tendency to showboat more than he fights. That kind of approach won't exactly work against a fighter who packs a punch like Poirier.
Writer's prediction: Poirier (-225) has his moments as he wins a unanimous decision victory.
Fox Sports 1 Prelims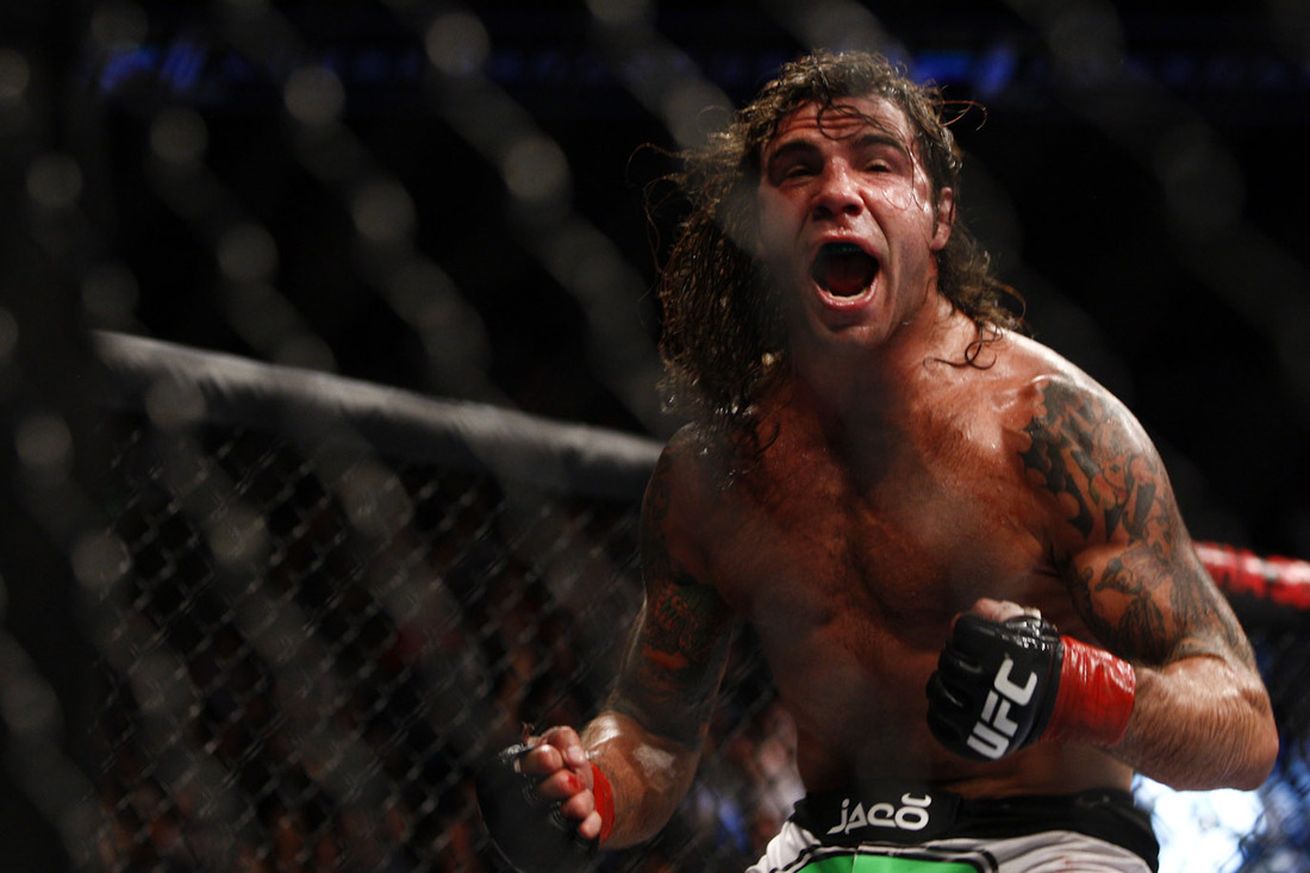 Clay Guida (+210) grinds out the up-and-coming Brian Ortega in a wild, scramble-filled grappling match.
Beneil Dariush (-190) has too many tricks up his sleeve. He'll have the advantage standing, and dominate the grappling exchanges on his way to a second-round rear-naked choke finish.
Jessica Andrade (+125) is too strong for Jessica Penne. The Brazilian uses her power to dominate the striking exchanges en route to a unanimous decision victory.
Cole Miller isn't too good at dragging opponents to the ground. He'll struggle against late-replacement Alex Caceres (+155), who'll punch and kick his way to a unanimous decision victory.
UFC Fight Pass Prelims
Tom Breese (-140) blows through Sean Strickland with his technical and powerful striking. Breese by TKO in the second round.
There's too much firepower in this matchup between Luis Henrique da Silva and Jonathan Wilson. The underdog should have some value with da Silva priced at +175, as either one could land a fight-ending blow.
Kevin Casey doesn't have the heart or the cardio to win a dragging fight. Elvis Mutapcic (-130) gets the late second-round stoppage.
"Maestro" Dong Hyun Kim (-110) carries plenty of power and has a wicked Judo base. He should have what it takes to beat Marco Polo Reyes in the first fight of the night.
You'd want to eat a knuckle sandwich if it's for a fistful of cash. Create a betting account now and punch your way to victory though UFC 199.

Comments
comments