From a niche sport fighting off attempts to be banned by state athletic commissions to the fastest growing event in the world—mixed martial arts has seen it all. MMA now enjoys mass appeal, embracing its spot in the mainstream sports scene thanks to the UFC. Now on their 200th pay-per-view event, the premier MMA organization in the world gives out one hell of a night of fights.
Three title belts will be on the line, highlighted by the UFC Light Heavyweight Championship bout between current kingpin Daniel Cormier and interim champ Jon Jones. They aren't the biggest and baddest fighters on the card, though. Former heavyweight champion and current WWE superstar Brock Lesnar makes his highly-anticipated return to the Octagon as he faces the "Super Samoan" Mark Hunt.
As if those two bouts weren't big enough, UFC 200 will also feature six more former or current champions in its biggest event to date.
It will be an incredible evening, and an even incredible week considering the many fights on deck for International Fight Week. Check out what's in store over in Vegas with our complete previews for UFN 90: Dos Anjos vs. Alvarez and TUF 23 Finale – Team Joanna vs. Team Claudia, featuring the UFC Women's Strawweight Championship.
Cash In on the Best Online Sportsbook Offers Now at TopBet!
UFC 200 Preview
UFC Light Heavyweight Championship: Daniel Cormier vs. Jon Jones
Line: Daniel Cormier (+220) vs. Jon Jones (-300) – view all UFC 200 lines
Daniel Cormier was grinning from ear-to-ear when Jon Jones was stripped of the title and suspended indefinitely for a hit-and-run incident last March. Why? Well, DC managed to get himself back into the title scene when he faced No. 1 contender Anthony Johnson for the undisputed UFC Light Heavyweight Championship.

After withstanding a first-round knockdown, Cormier proceeded to do what he does best—he used his superior wrestling to grind out the powerful striker en route to a third-round rear-naked choke victory. Cormier then defended his title against one of the best light heavyweights on the roster, 6-foot-5 Alexander Gustafsson.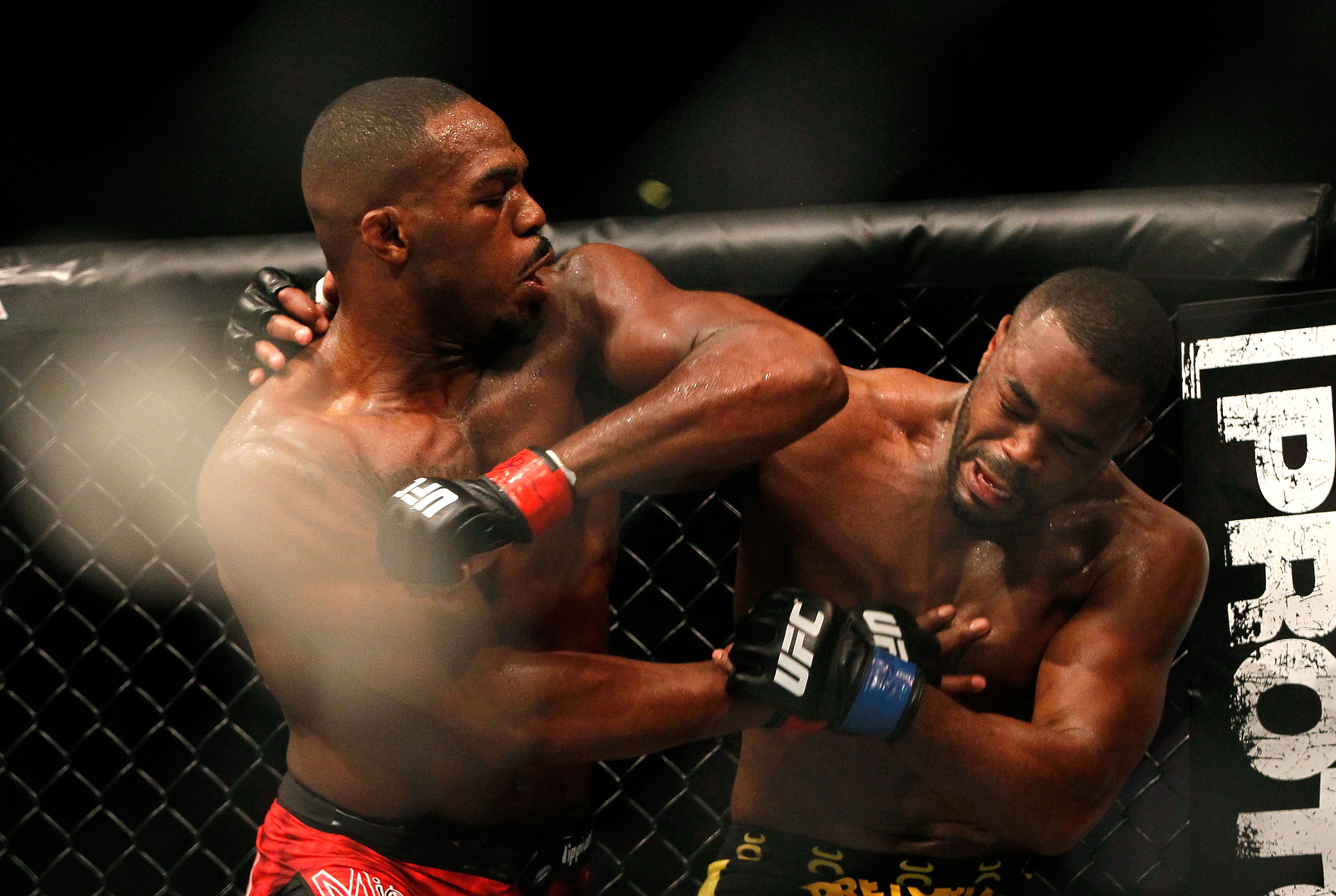 Unlike his victory over Johnson, DC showcased that he can also win fights with his striking. Using inside boxing and uppercuts in the clinch, the light heavyweight champ managed to eke past the lanky Swede by earning a split decision victory. It was messy, but he got the job done. Facing a tall and lanky opponent like Gustafsson should have also gotten Cormier ready for his rematch against 6-foot-4 Jones.
The Interim UFC Light Heavyweight Champion, Jones, was excellent in the first showdown against Cormier. The pound-for-pound stalwart dominated the clinch with his physicality, repeatedly battering DC with elbows and knees. Jones was also excellent at range, using long straight punches and powerful kicks to keep Cormier at bay.
The Jackson-Wink MMA product also managed to be the first fighter to ever take down Cormier in MMA competition. He finished the fight with three total takedowns, ultimately frustrating the former U.S. Olympic Wrestling Team Captain.
Writer's prediction: As good as Jones is, he's had to change up his lifestyle since his suspension. It's Cormier's (+220) time to shine as he gets a slight edge in the scorecards in a decision victory.
Heavyweight: Brock Lesnar vs. Mark Hunt
Line: Brock Lesnar (+130) vs. Mark Hunt (-160) – view all UFC 200 lines
Brock Lesnar is back in the Octagon for the first time since 2011. The former UFC Heavyweight Champion won't be getting a favorable matchup, though, when he takes on skilled knockout artist "Super Samoan" Mark Hunt. The kiwi heavyweight has knockout power in both his hands, and needs just one clean strike to put the lights away. Nevertheless, Lesnar is a one-of-a-kind athlete with one of the best blast power doubles in the game.
Writer's prediction: Hunt (-160) takes his time, and eventually finds Lesnar's chin late in the first round.
UFC Women's Bantamweight Championship: Miesha Tate vs. Amanda Nunes
Line: Miesha Tate (-260) vs. Amanda Nunes (+200) – view all UFC 200 lines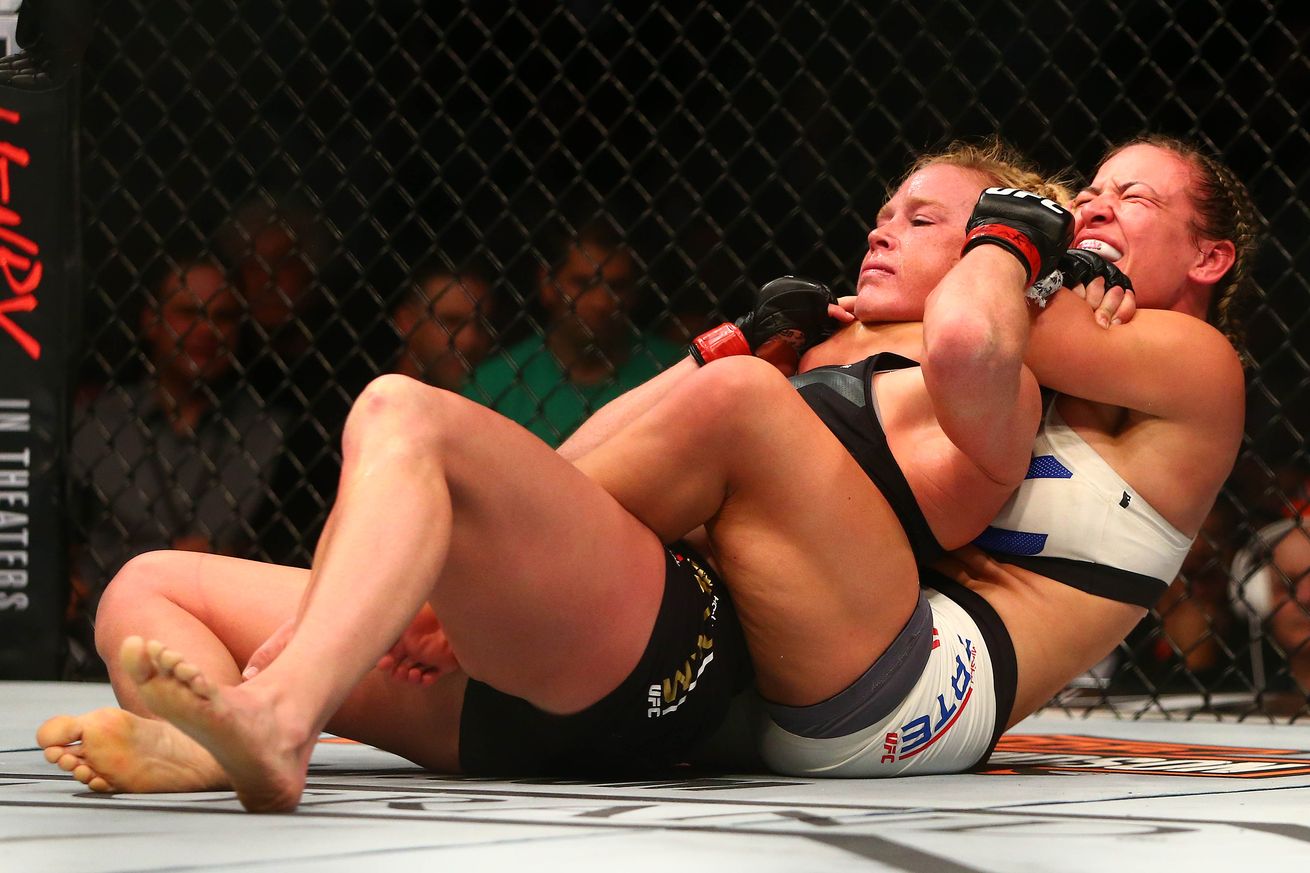 Miesha "Cupcake" Tate is the UFC Women's Bantamweight Champion, capturing the title after choking Holly Holm unconscious in the fifth round of their March showdown. It was an incredible finish for Tate, who was down three rounds to one entering the fifth and final round. Despite getting the finish, the championship-winning performance also highlighted Tate's vulnerability to great strikers.
Amanda "Lioness" Nunes is an excellent striker with good knockout power in women's MMA. She's been on a tear with victories over Shayna Baszler, Sara McMann and Valentina Shevchenko. Nunes' blistering right hand should have plenty of opportunities to find Tate's jaw. However, she'll need to pace herself as Lioness regularly finds herself slowing down late into fights.
Tate is hittable and slow, yes. But she has grit and heart for days. She'd gladly eat a blow to dish one of her own. Cupcake excels deep into fights, which gives her a chance for a finish once Nunes slows down from the fourth round onward.
Writer's prediction: It's going to be a short-lived title reign for Tate. Nunes (+200) finishes Tate in the third round of an extended beatdown for the championship.
Interim UFC Featherweight Championship: Jose Aldo vs. Frankie Edgar
Line: Jose Aldo (-115) vs. Frankie Edgar (-115) – view all UFC 200 lines
13 seconds. That's how long it took before Jose Aldo lost his title to the loud-mouthed Conor McGregor in their highly-anticipated title clash in December. Nevertheless, Aldo has already buried his knockout loss deep into the earth, channelling all of his focus in an interim championship fight against Frankie "The Answer" Edgar.
Aldo already defeated Edgar by unanimous decision in 2013, using his incredible striking to keep the one-time UFC Lightweight Champion at bay. Leg kicks hindered Edgar from completing takedown attempts, and also had him struggling to utilize his excellent footwork. However, that version of Edgar was coming off back-to-back losses. Today's version seeming has the answer to all his questions.
Edgar is coming off five straight victories with finishes in three of his last four. He's been incredible against featherweight contenders such as Chad Mendes and Cub Swanson. The Answer shut out Mendes' lights in the first round of their December 2015 clash; he also beat down and submitted Swanson in the fifth round of their November 2014 encounter.
Writer's prediction: Edgar is brimming with confidence and has plenty of momentum. Meanwhile, Aldo is trying to pick himself off the ground. Edgar (-115) manages to get a late fourth-round finish as the tiring Brazilian fades away.
Heavyweight: Cain Velasquez vs. Travis Browne
Line: Cain Velasquez (-320) vs. Travis Browne (+240) – view all UFC 200 lines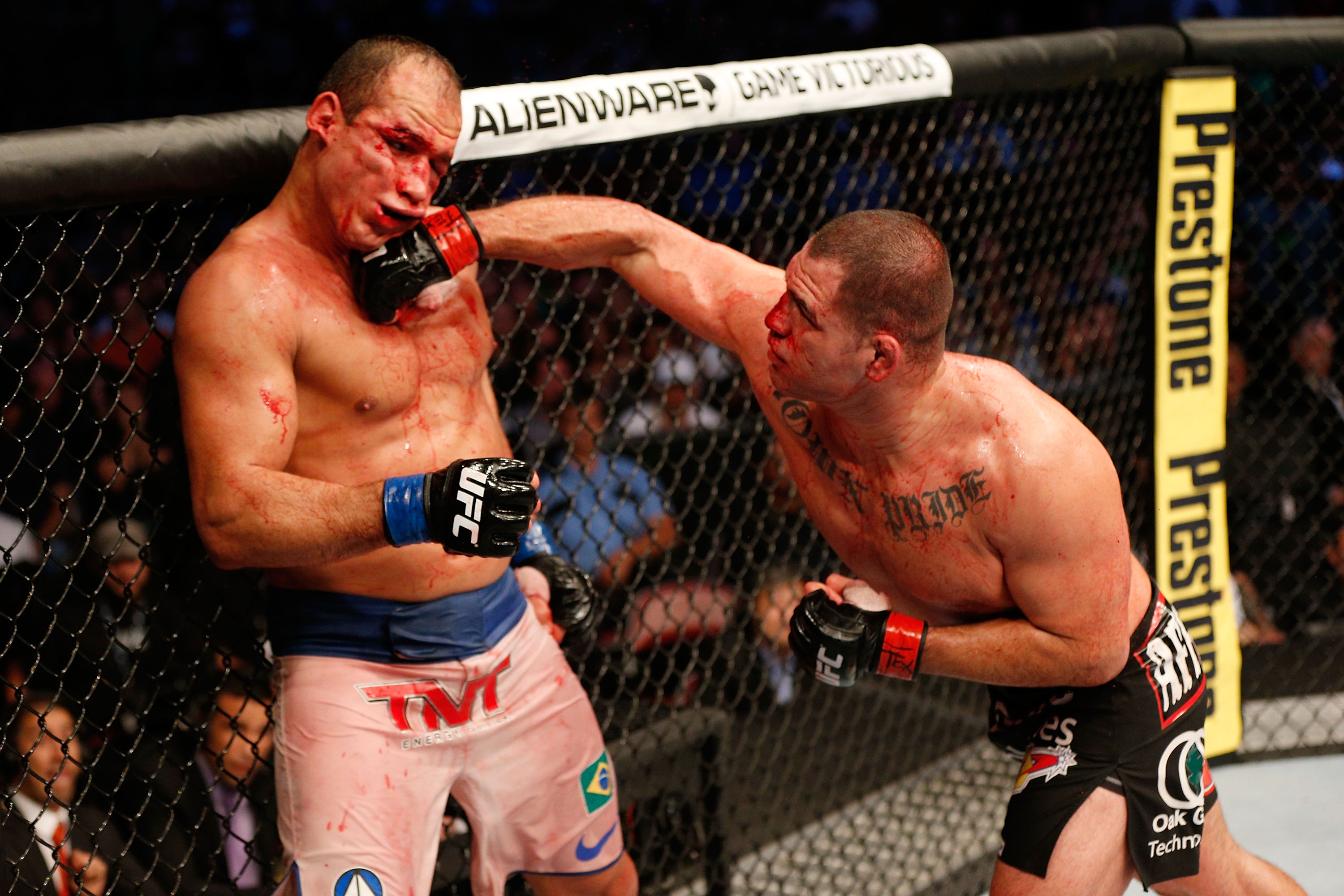 Cain Velasquez missed out on a chance to reclaim his title, when he dropped out due to injury in a championship rematch against then-champion Fabricio Werdum earlier this year. He now gets a spot in the biggest fight card ever when he takes on Travis Browne to open the main card.
Browne is a scrappy Hawaiian, but hasn't looked too good recently. He's been tentative and inconsistent. Nevertheless, he still has that one-shot knockout power that could be the difference-maker in fights. Velasquez is still the relentless fighter he's been. He'll chain takedown attempts or beat opponents up in the clinch with punches and kicks.
Writer's prediction: Velasquez (-320) gets back into the winning column with a second-round TKO victory over Browne.
Fox Sports 1 Prelims
Former No. 1 contender in the Women's Bantamweight Division Cat Zingano is back to take on a young, hungry Julianna Pena as the headliner of the Fox Sports 1 Prelims. Zingano has an incredible resume in the division with stoppage victories over current champ Miesha Tate and current No. 1 contender Amanda Nunes. Pena is good, but hasn't looked good against lesser competition. Zingano (-165) should be able to get the judges' decision.
Former welterweight champion Johny Hendricks just suffered the first stoppage loss of his career when he was knocked out by Stephen Thompson in February. He takes on another young gun, Kelvin Gastelum, who's ready to crack the upper echelon of the welterweight division. Gastelum (+145) should have enough tenacity to get past Hendricks.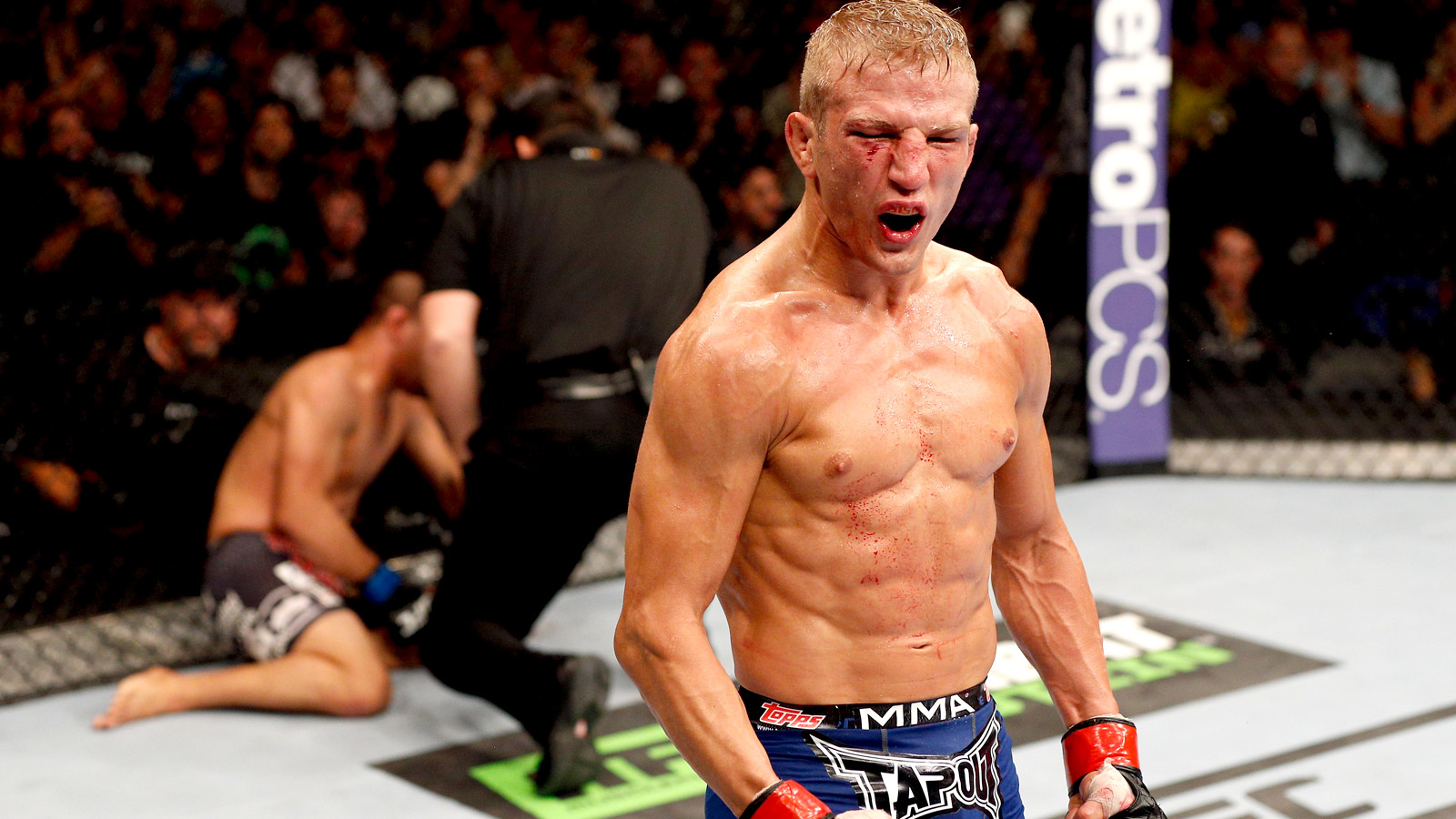 Former bantamweight champion T.J. Dillashaw is back and ready to avenge a controversial loss he suffered against Raphael Assuncao in Brazil back in 2013. Assuncao is good and all, but he's coming off a two-year layoff due to injury. Dillashaw (-400) has spent that time getting better and better and should get the judges' nod in this fight.
UFC golden boy Sage Northcutt is back after suffering his first career loss. He takes on a pretty tough challenge ahead in Enrique Marin. The Spaniard is a good grappler, something which seemed to be Northcutt's weakness after a submission loss to Brian Barberena in January. However, Super Sage (-340) is one hell of an athletic guy, and should be able to outpoint Marin in a decision.
UFC Fight Pass Prelims
It's a fight between two of the most entertaining fighters in the UFC Lightweight Division when Diego Sanchez takes on Joe Lauzon to headline the UFC 200 Fight Pass Prelims. Sanchez is tenacious even to this day, while Lauzon starts fast but also fades fast. Sanchez (-115) has the edge should the fight go the distance.
Gegard Mousasi is one of the toughest middleweights in the UFC. He takes on dangerous up-and-comer Thiago Santos, fresh off four straight victories with three coming by first round KO/TKO. Santos has killer striking and excellent takedown defense, which should have him taking the victory by decision.
Jim Miller is tenacious, but doesn't have the gas tank in prolonged wars. He faces Takanori Gomi to start off the evening. Hailing from Japan, Gomi has one-punch knockout power and excellent takedown defense. But his chin has been cracked, which could have Miller (-240) getting an early finish.
Create a betting account now and get all the MMA action to your heart's content.

Comments
comments