The Virginia Cavaliers, as expected, took care of their first round assignment against the Hampton Pirates. It should be a tougher game for the Cavs in the next round, where Tony Bennett's boys will face nine-seed Butler Bulldogs. For more March Madness previews, you can check out our breakdown of Iowa State vs. Arkansas-Little Rock.
March Madness News & Predictions
March Madness No. 1 Virginia vs No. 9 Butler Preview
Where: PNC Arena, Raleigh
When: Saturday, March 19
Line: Virginia Cavaliers vs. Butler Bulldogs– view all NCAA Basketball lines
TV Broadcast: Turner Network Television
Betting on the Virginia Cavaliers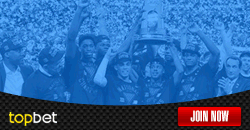 Tony Bennett fainted on the sidelines and had to leave the game, but the Cavaliers made sure there was no collapsing on the court, as the team annihilated 16-seed Hampton on Thursday, 81-45. The going gets tougher for Virginia this Saturday, as the Cavs take on nine-seed Butler.
Virginia had a field day dissecting Hampton's defense. The Cavs shot 55.2 percent from the field with Anthony Gill leading the team with 19 points on 8-for-13 shooting. Hampton simply didn't have the firepower to bore a hole through Virginia's defense that ranks as among the best in the nation. Virginia is second in Division I ball with only 59.7 points allowed per outing. Butler is a much better offensive team than the Pirates, but the Cavs' defense is seemingly built to withstand any kind of opponents. Virginia lets opposing teams knock down just 6.4 threes per game and shoot a mediocre 46.4% on two-pointers.
Virginia saw Hampton drain eight threes but that's largely because of the lengthy garbage time, as the game was over before the second half even began.
Malcolm Brogdon, who leads the Cavs in scoring with 18.7 PPG, will look to have a better outing this Friday after finishing with just 11 points in 28 minutes of action against Hampton.
Virginia is 7-3 SU and 8-2 ATS in its last 10 games overall.
Create a betting account now and cash in on all the NCAAB action.
Betting on the Butler Bulldogs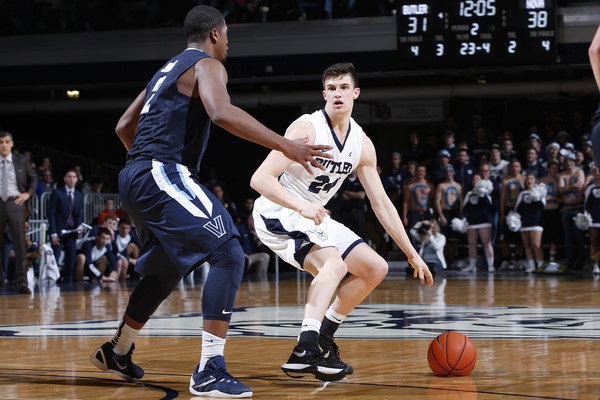 In Kellen Dunham, the Bulldogs trust. Butler got 23 points and five threes from Dunham, who led the Bulldogs into a 71-61 win over Texas Tech in the round of 64. With the win, the Bulldogs improve to 8-2 ATS in their last 10 games overall. They'll be the underdogs against Virginia though this Friday. Butler is 2-0 ATS in its previous two games as the underdog.
Dunham got a big hand from Tyler Wideman and Kelan Martin, who scored 14 and 11 points, respectively. Martin had a quiet first half, but did most of his damage in the final 20 minutes, hitting clutch three-pointers to give Butler enough breathing room. Up against Virginia's stingy defense, Butler can't afford to rely too much on Dunham, who leads the team with 16.3 PPG. Martin is averaging 16.1 PPG, so he must share the load with Dunham along with Roosevelt Jones (14.0 PPG) and Andrew Chrabascz (10.1 PPG).
Butler is scoring 80.6 PPG—18th in the nation—and its offense is ranked 19th by KenPom with 115.5 points per 100 possessions. Butler doesn't turn the ball over that much (10.3 TO/G) and gets more rebounds than Virginia (36.5 RPG to 31.9 RPG), which should minimize the effect of the Cavaliers' vaunted defense.
Writer's Prediction
Virginia wins, 77-72.

Comments
comments