We've seen lots of crazy things happen thus far in the 2016 NCAA Tournament, but this Friday's matchup between the Virginia Cavaliers and Iowa State Cyclones offers the first legitimate offense vs. defense matchup between two programs from powerhouse conferences. They say defense, which is Virginia's specialty, wins championships, but do the Cyclones have anything to say about that?
For more March Madness previews, you can check out our breakdown of Villanova vs Miami.
March Madness News & Predictions
March Madness No. 1 Virginia vs No. 4 Iowa State
Where: Wells Fargo Center, Philadelphia
When: Friday, March 25, 7:10 PM ET
Line: Virginia Cavaliers (-5) vs. Iowa State Cyclones (+5); total: 142.0– view all March Madness lines
TV Broadcast: CBS
Betting on the Virginia Cavaliers
Malcolm Brogdon is finally heated up. After a lukewarm 11-point performance in an 81-45 win over 16-seed Hampton on Thursday, Brogdon churned out 22 points on 8-for-14 shooting to lead Virginia past nine-seed Butler on Saturday, 77-69.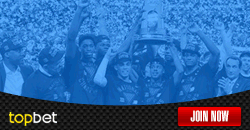 Anthony Gill provided added fireworks for Virginia by scoring 19 points on a terrific 55.8 percent shooting from the field with eight boards.
Virginia is averaging 79 points per game thus far in the tournament and could continue its unusual high-scoring ways against Iowa State's punching bag defense. Iowa State has allowed 86.0 points in its past two games.
Considering the Cyclones battled against mid-majors like Iona and Arkansas-Little Rock, the prospect of Virginia's offense doing damage against that defense should be high.
Having said all of that, Virginia's defense is what holds the key to winning over Iowa State. The Cyclones own arguably the best offense in the nation and it's up to the Cavs' stout defense to keep Iowa State in check. Virginia allows just 59.5 PPG with opposing teams shooting just 46.1%.
Virginia is 8-2 ATS in its last 10 games as an underdog by six points or fewer.
Create a betting account now and cash in on all the NCAAB action.
Betting on the Iowa State Cyclones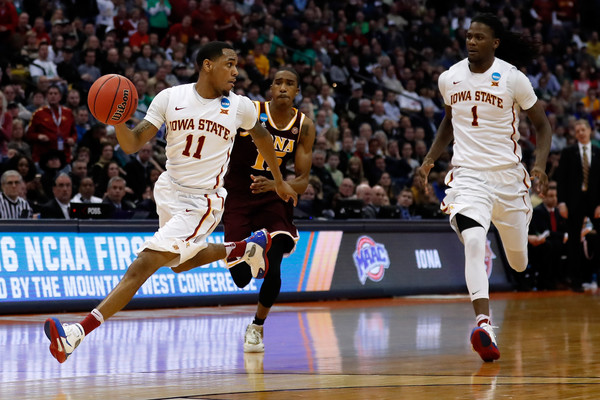 It's been smooth sailing so far for the Cyclones in the tournament. They beat Iona in the first round (94-81) then put an end to Arkansas-Little Rock's Cinderella run with a 78-61 victory on Saturday.
Now comes the hard part for Iowa State, as it takes on one-seed Virginia's defense that will definitely be a threat to the Cyclones' ability to rack up a ton of points. The Cyclones are 13th in the nation with 82.1 PPG and fifth in effective field goal percentage (57.1%).
The Cyclones, however, fared well against Arkansas-Little Rock's above average defense (34th in KenPom adjusted defensive efficiency), shooting an incredible 56.6% from the field.
Iowa State could also breakdown any type of defense with its crisp ball movement. The Cyclones are averaging 16.5 assists per game and they are great in finding shooters near the basket with 52.5% of their buckets near the rim coming off assists. As great as Virginia is defensively, the lack of a solid rim protector is a hole Iowa State could exploit. Virginia averages just 3.0 BPG.
Monte Morris is an underrated point guard, one that scores 13.9 PPG and dishes out 6.9 APG. Georges Niang, meanwhile, is the clear leader of the Cyclones. The senior forward is putting up 20.2 PPG and should still be feeling it after back-to-back 28-point performances against Iona and Arkansas-Little Rock.
Iowa State is 4-0 ATS in its last four games overall.
Writer's Prediction
Virginia (-5) wins, 79-75.

Comments
comments