On the brink of elimination for the second-straight game, the Philadelphia Flyers remained determined and took care of business in Game 5 against the Washington Capitals, 2-0. Now, the Flyers will try to stay alive again in today's Game 6, and ultimately force a Game 7. Can they do it? Or will the Capitals finally advance to the next round?
Read on further for more about this crucial matchup between these two Metropolitan Division rivals. And while you're at it check out preview of another first-round series bout between the Dallas Stars and Minnesota Wild.
Washington Capitals vs. Philadelphia Flyers Game Six Preview
Where: Wells Fargo Center, Philadelphia
When: Sunday, April 24, 2016, 12:00 PM ET
Line: Washington Capitals (-170) at Philadelphia Flyers (+150); total: 5.0– view all NHL lines
TV Broadcast: NBC
Betting on the Washington Capitals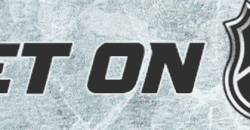 The pressure just kicked up another notch for the Washington Capitals. They've already blown their first two chances at eliminating the Philadelphia Flyers, and are another loss away from being forced into a do-or-die Game 7 on Wednesday. The Caps can't let that happen, needless to say.
In order to do so, this team has to continue pressing hard offensively like it did in Game 5, where coach Barry Trotz's boys had a total of 82 shot attempts. Their superstar Alex Ovechkin, in particular, did everything he could to carry the Caps to victory, finishing with eight shots on goal and eight hits. However, Flyers goaltender Michal Neuvirth got the better of him.
Ultimately, it's going to be tough for the Caps to score if Neuvirth doesn't cool off. But so long as they remain very aggressive on offense, the puck's going to find its way into the net eventually. The Caps are attempting 31.4 shots per game in this series, while the Flyers are only averaging 25.8 shots per contest.
Meanwhile, Braden Holtby will continue to mind the net for the Caps. He's done a superb job in doing so throughout the series, turning aside 123 of 128 shots in total. It was only during Game 4 that he surrendered more than one goal.  Holtby also holds a 1.97 GAA across 20 postseason games.
Washington has won just once in its last nine opportunities to close out a playoff series.
Betting on the Philadelphia Flyers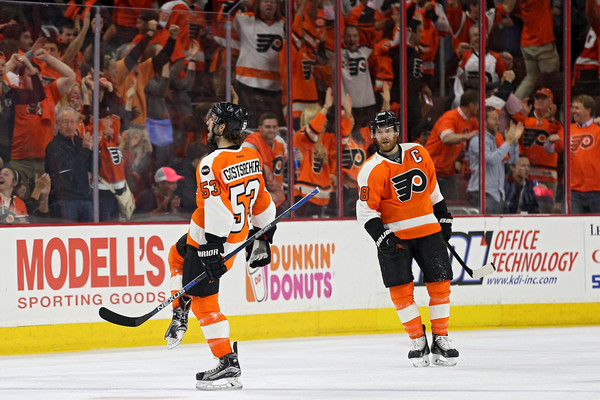 The Philadelphia Flyers live to fight another day, and it's all thanks to another fantastic performance from Michal Neuvirth in last Friday's Game 5.
Neuvirth, who was making his second start in this postseason, made a playoff career-high of 44 saves to ultimately beat the Washington Capitals, 2-0.  And prior to that game, the eight-year veteran's efforts were also worth noting, as he turned aside 31 of 32 shot attempts in Game 4.
Another similar outing from Neuvirth might just allow the Flyers to even the series up at three wins apiece. But of course, they'll need to get things going on the offensive end as well to pull off another huge win in Game 6.
Having that said, look to Claude Giroux, Wayne Simmonds and Shayne Gostisbehere to lead the charge in doing so, and to sustain the confidence of their group.
Giroux led the Flyers in points (67) and assists (45) during the regular season, and has been quiet in this series overall. But a trip back to the City of Brotherly Love might finally be able to help him finally find his groove. Giroux, the team's captain, has accumulated a total of 33 points (eight goals, 33 helpers) across 40 home games this year.
Simmonds and Gostisbehere, meanwhile, will look to bounce back from a relatively silent performance in Game 5. They'll likely be trying to replicate their performance during Game 4, wherein both posted two points apiece. Gostisbehere also scored his first career playoff goal in that game.
Philadelphia has won seven of its last three games at home.
Writer's Prediction
Flyers (+150) force a Game 7. They win Game 6 by a final score of 3-1.
Create a betting account now and cash in on all the exciting action in 2016 NHL Playoffs.
Comments
comments