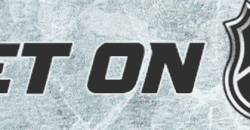 More playoff berths are being clinched the closer the 2016 Stanley Cup Playoffs get. Still, let's not overlook the division races that continue to provide excitement this late in the season. Let's take a look at some of that below, while also breaking down our list of 10 best teams over the past week.
More hockey? Click here for a preview of Washington vs. Philadelphia.
NHL News and Predictions
NHL Power Rankings: Blues Playing Sweet Music
1. Washington Capitals (54-16-5)
Previous Rank: 1

Washington clinched the Presidents' Trophy with a 4-1 victory over Columbus on Monday. The Caps have been shaky of late, but any team is bound to have poor stretches in a season. With a league-leading 113 points, what is there left to prove for Washington in the regular season?
2. St. Louis Blues (45-22-9)
Previous Rank: 3
Just when we thought the Blues have finally cooled off with back-to-back losses to Calgary and Edmonton last week, they immediately got back up and went on a four-game win streak. The Blues haven't allowed a single goal during their current undefeated run. That becomes even more remarkable considering two of their last four opponents were high-scoring San Jose and Washington, two of the top three teams in goals per game.
3. Dallas Stars (45-22-9)
Previous Rank: 4
Losing Tyler Seguin to injury for the rest of the regular season sucks for the Stars, especially now that the Blues are breathing down their necks in the race to top the Central Division. The good thing is that the Stars' morale remains high, as evidenced by a 4-1 record in their last five games, beating the likes of NY Islanders, Chicago, and San Jose along the way.
4. Los Angeles Kings (45-26-5)
Previous Rank: 2
Are the Kings trying to emulate the Lakers? The Kings have been struggling big time lately. Not even a 6-4 win over Edmonton on Saturday has helped LA turn things around as reflected by an embarrassing 5-2 loss to San Jose on Monday. The Kings have gone 1-4 in their last five games, but at least they've booked a ticket to the playoffs. They will have a two-game home stand this week against Calgary and Dallas, respectively.
5. Chicago Blackhawks (44-25-7)
Previous Rank: 9
Consecutive wins over Calgary and Vancouver were a nice boost for the Blackhawks, who were just 1-4-2 in their previous seven games. That said, the quality of those teams makes it hard to tell whether Chicago really is back to playing to its full potential.
6. New York Rangers (43-24-9)
Previous Rank: 7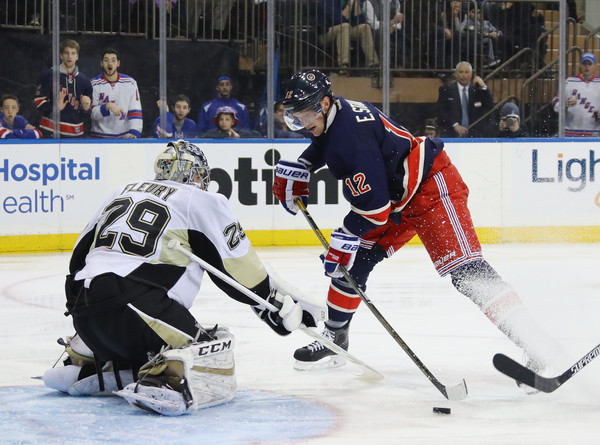 Washington has locked the first place of the Metropolitan Division a long time ago. But the ownership of the second spot is remains up in the air with the Rangers and the Penguins still in contention. A 3-0-1 win-loss record in their last four games has helped the Rangers keep Pittsburgh at bay, though. Four of their remaining six games on schedule will be played at home, which should benefit New York's drive to keep ahold of the division's second place.
7. Pittsburgh Penguins (42-25-8)
Previous Rank: 6
The absence of Evgeni Malkin due to an upper-body injury did little to diminish the quality of Pittsburgh's play. The Pens have won eight of nine games to move to within three points back of the Rangers for the No. 2 spot in the Metropolitan Division. After two successive games at home versus Buffalo and Nashville, the Penguins are going to play four of their remaining five regular season outings away from Consol Energy Center.
8. Anaheim Ducks (42-23-10)
Previous Rank: 8
The Ducks are one point back of the Kings for first place in the Pacific Division, but they still have enough games to displace LA. Anaheim won four of its last six outings, including back to back against Ottawa and Edmonton to close out a five-game road trip. Credit goes to the team's defense that ranks first in the league (tied with Washington) with only 2.32 goals allowed per game.
9. Tampa Bay Lightning (42-24-9)
Previous Rank: —
Defenseman Anton Stralman is likely out for the remainder of the season with a broken leg. While that certainly throws a wrench at Tampa Bay's hopes of winning the Atlantic Division, the team is still a dangerous squad to face, especially with Steven Stamkos heating up again. Stamkos has three goals and four assists in his last five games.
10. Florida Panthers (42-24-9)
Previous Rank: 10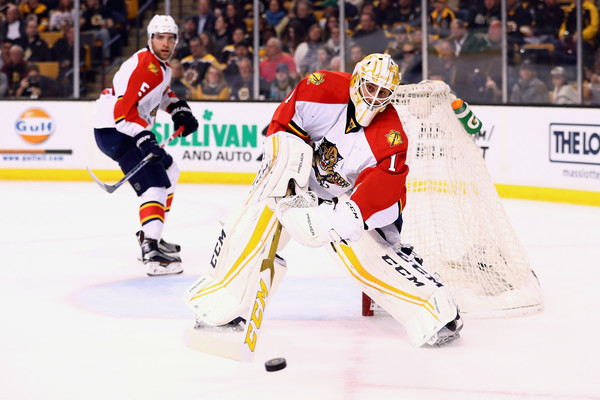 Tampa Bay is hot on their heels for the first place in the Atlantic Division, but at least the Panthers remain in control of their fate. They have seven games remaining on their schedule, all against teams bound to miss the postseason. The division title is the Panthers' to lose.
Create a betting account now and build a winning NHL parlay.

Comments
comments