There are only four regular-season games remaining for the Wisconsin Badgers to strengthen their bid for an NCAA Tournament berth. One of those games will be a crucial road game versus the eight-ranked Iowa Hawkeyes tonight. A win for the Badgers will certainly a big one here. Can they rise above the challenge?
Read on further for a full breakdown of this Big Ten matchup. And if you're craving for some more college basketball action, you can check out our preview of the Oklahoma State Cowboys vs. Oklahoma Sooners.
March Madness News & Predictions
Wisconsin Badgers vs. Iowa Hawkeyes Preview
Where: Carver-Hawkeye Arena, Iowa
When: Wednesday, February 24, 2016, 9:00 PM ET
Line: Wisconsin Badgers (+8) at Iowa Hawkeyes (-8) – view all NCAA Basketball lines
TV Broadcast: BTN
Betting on the Wisconsin Badgers (17-10, 9-5 Big Ten)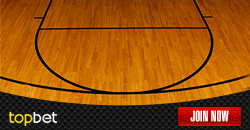 Down 13 points with 12 minutes left in regulation, the Wisconsin Badgers refused to succumb to the adversity as they found a way to roar back from that double-digit deficit and eventually defeated Illinois with the final score of 69-60.
Leading the way for the Badgers was the pair of Ethan Happ and Nigel Hayes, who combined for 37 points, 15 boards and three dimes. But those two are going to have to work harder for their points when they take on an Iowa Hawkeyes defense that's allowing just 66.5 points at home this season.
Happ, in particular, should prove to be the biggest threat for Iowa later. The first-year forward heads into this matchup having posted 18 or more points in his last two games. Happ's also been relentlessly crashing the boards, averaging 8.3 rebounds in his previous three.
Furthermore, Bronson Koenig has been making his own noise for the Badgers. He's scored in double-figures over his past six outings, including a 16-point effort in their win over Maryland on February 13.
Meanwhile, the Badgers will also need to deliver the same level of intensity on the opposite end of the floor. If they don't, the pair Jarrod Uthoff and Peter Jok, who are both contributing almost 20 points per game for Iowa, will eat them alive. Wisconsin is giving up 64.4 points per game this season.
Wisconsin is 8-2 SU and 7-3 ATS in its last five games.
Create a betting account now and cash in on all the NCAAB action.
Betting on the Iowa Hawkeyes (20-6, 11-3 Big Ten)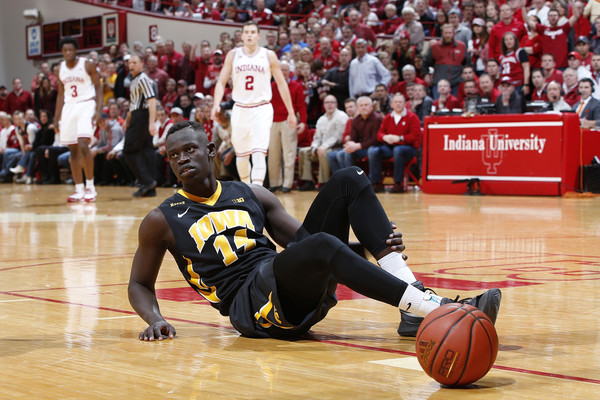 Speaking of Jarrod Uthoff and Peter Jok, those two are definitely going to be unleashing all their frustrations from Iowa's surprising loss to Penn State on Wednesday, 79-75.
Uthoff poured in 19 points and two boards while shooting 5-of-14 from the field. Jok, meanwhile, had a game-high of 28 points (7-for-15) in a losing effort. But now, both will try to replicate their efforts and hopefully come out on the winning side when they welcome the Wisconsin Badgers into Carver-Hawkeye Arena.
Uthoff and Jok, who both lead Iowa in scoring this season with 18.8 and 16.3 points, respectively, can also look to Mike Clemmons to help them ignite their offense (80.1 points per contest). Clemmons is only posting less than 10 points across 26 games; however, he's been able to provide decent contributions in his previous five games, tallying 10.4 points, 3.8 rebounds and 3.4 dimes.
Over on defense, the Hawkeyes can't afford to slack off like the way they did in their loss to the Nittany Lions. That said, the onus is on everyone to space the floor properly, constantly communicate with one another and always keep an eye on their man at all times. Iowa is yielding 68.7 points this year.
Iowa is 10-0 SU and 7-3 ATS in its past 10 home games.
Writer's Prediction
Iowa (-8) wins it, 81-74.
Create a betting account now and build a winning college basketball parlay.

Please follow and like us:
Comments
comments