We love to hate them and hate to love them.
We love them when they're on our favorite NFL team because they drive opponents crazy yet get results at the same time. However the affection admittedly comes at a price because we know that their antics can harm team cohesion and impact an entire season.
When they're playing for the opposition they are the bane of our existence. They leave us screaming at the LCD screen in our living room, spilling Cheetos, and causing our spouses and family pets to question our sanity.
Others are simply just bad seeds in a cast that plays a part to make the dramatic NFL season ahead all that more interesting.
These Sons of NFL Anarchy are riding into the 2013/2014 season with all eyes watching to see what destruction they'll leave in their path – be it broken rules or broken bones – they will not disappoint.
10 NFL Bad Boys that We Love to Hate, or Hate to Love:
1. Ndamukong Suh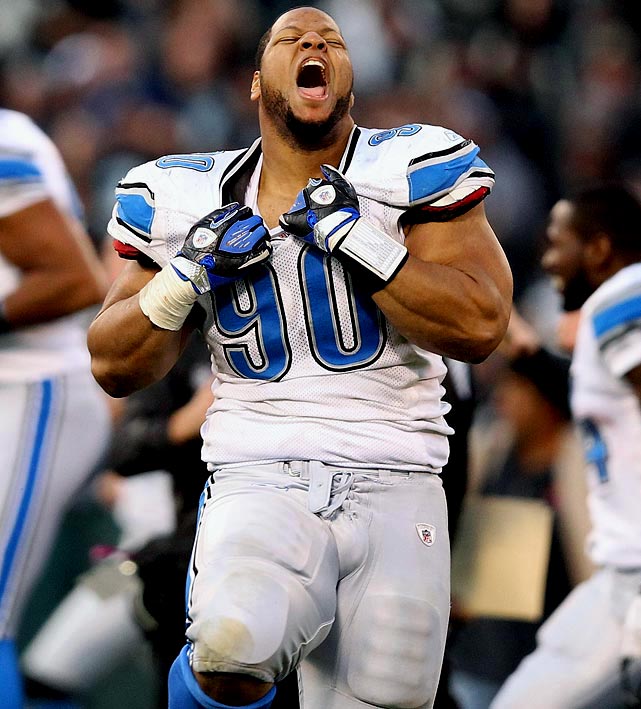 Ndamukong Suh is the NFL's Public Enemy No. 1. His own peers have twice voted him the dirtiest player in the league—a reputation that his rap sheet of offenses could easily justify.
He throws quarterbacks down excessively when sacking them. He stomps on grounded opponents. And most heinous of all—he kicked Matt Schaub in the crotch (which he claimed was unintentional).
But when he's not inflicting grave punishment on someone's privates, he's usually busy destroying a team's rushing game or pass protection scheme.
If he's not making you fear for your well-being, Ndamukong Suh is Happy to make you fear defeat.
2. Richie Incognito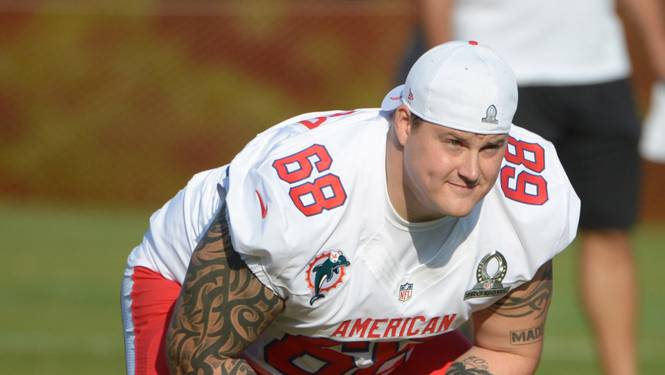 Don't let the soft Opie Winston features fool you. Just ask Antonio Smith what he thinks of Richie Incognito and you'll find out why he's been voted the 2nd dirtiest player in the league. Smith was once so angry with Incognito's "extracurriculars" that he tore off Richie's helmet and slammed it in his face. Suffice to say that it wasn't an entirely unprovoked act.
The aforementioned repertoire of "extracurriculars" includes eye gouges, punches, and illegal holds. In a separate incident, he held on to Smith's leg and (according to Smith) tried to twist it. Smith was the one fined for kicking Incognito while trying to break free.
After many years of extracurricular activity, Incognito is all too proud to wear his "dirty" tag as Sons of NFL Anarchy patch of honor.
3. Clay Matthews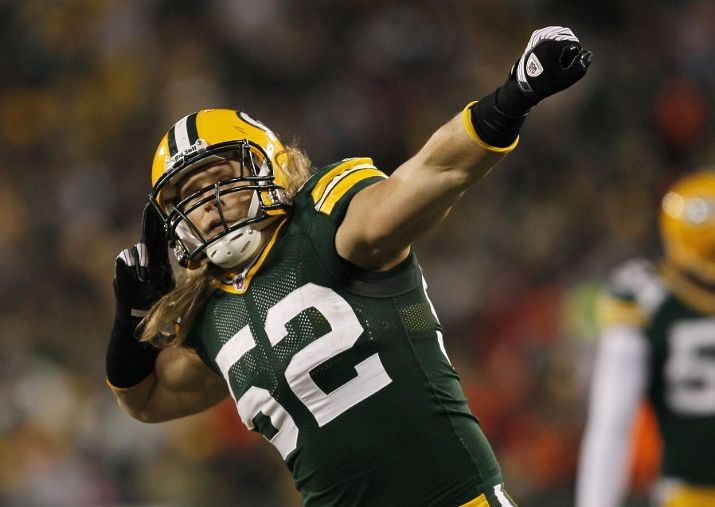 A star NFL player from Los Angeles with a Jax Teller look, flowing blonde locks, the body of an Adonis, a Super Bowl ring and stacks of cash earned by breaking bodies on the field? What's not to hate about Clay Matthews if you're not a Cheesehead?
Opposition linemen sure don't appreciate his work very much. The Green Bay linebacker is one of the most feared pass rushers in the game today, garnering 42.5 sacks in his first four years in the league.
Attempting to block this bull of a man, with his insane combination of speed and strength, has left many an offensive lineman in the NFL feeling at least little emasculated. And for the love of God, gentlemen, avert your wives' and girlfriends' eyes when Matthews does his dirty sack dance!
4. James Harrison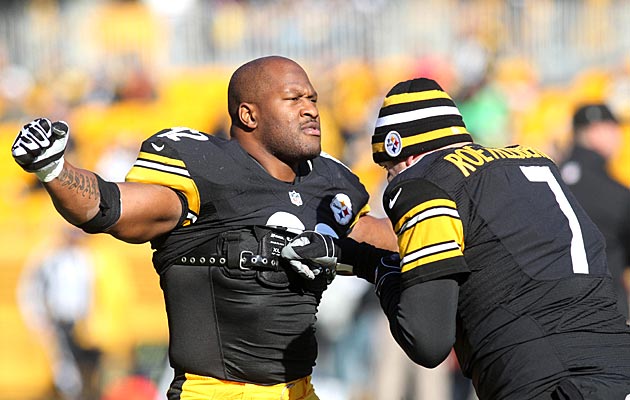 Long thought of as one of the true enforcers of the league, the Cincinnati Bengals' James Harrison gained a reputation as an NFL bad boy because of his series of helmet-to-helmet hits.
He is a dirty player by all possible estimates.
When watching Harrison imposing his wrath, everyone can see that he's actually intending to cause the most possible damage to players up the middle by leading and spearing with his helmet.
You won't find many players in the league who scare opponents more than James Harrison – the definite Tig Trager of the SONFLA.
5. Darrelle Revis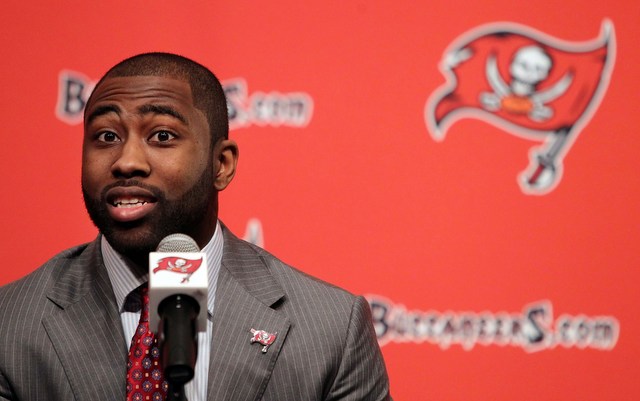 Talked about as one of the best cornerbacks in the game today, Tampa Bay Buccaneer Darrelle Revis was the focal point of the New York Jets defense orchestrated by Coach Rex Ryan.
When he was part of Gang Green, Revis and the rest were a highly regarded defensive team that never knew when to shut up. During the Jets' two-year run to the AFC Championship game, Jets players talked a lot of smack. Revis was one of the main characters, smack-talking the Pats, Reggie Bush, and their housemate Giants – his mouth can get him into trouble like Juice Ortiz.
6. Sean Payton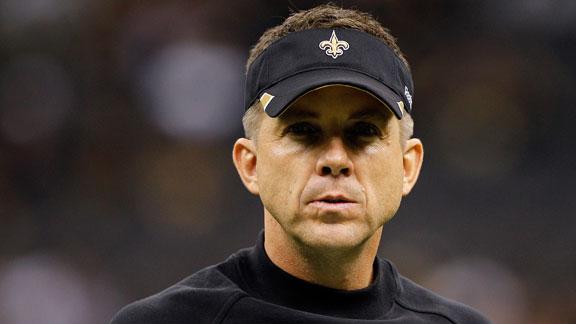 The New Orleans Saints head coach led the once snakebitten franchise to the top of the football world in 2010. An accomplishment that has been overshadowed by the scandal known as "Bountygate."
This old Clay Morrow-esque bastard helped cover-up a scheme orchestrated by his former defensive coordinator Gregg Williams in which the coaches placed bounties on players like Brett Favre, Jay Cutler, and Kurt Warner
It was supposed to somehow motivate his players with the alleged prize of gaining some extra cash for injuring any of the quarterbacks. But it backfired in 2012, when the NFL found out about the scandal and placed some harsh penalties on the Saints organization, including suspending Payton for the entire season.
7. Cortland Finnegan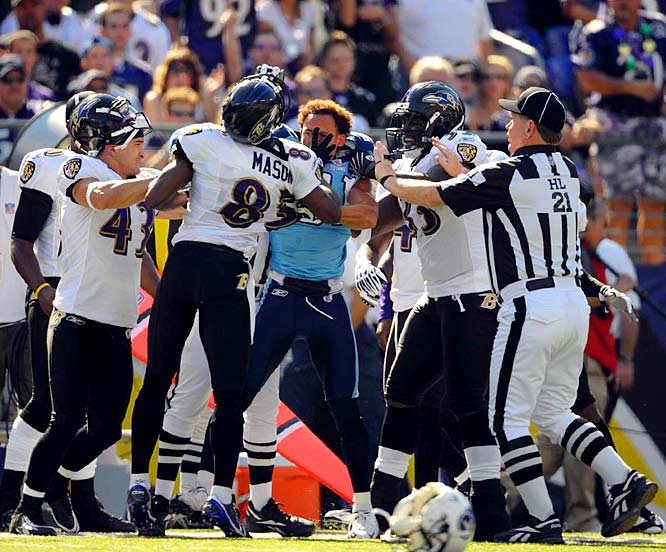 The St. Louis Rams cornerback has earned some of the most despicable labels for an NFL player. He's been called rough and dirty because of his infuriating style of play, but those are probably understatements.
The worst thing about him? He takes pride in his irritating antics.
If you're really trying to describe just how much of a pest Finnegan is, you'll have to resort to the devils' dictionary to find some names to adequately describe him. You find yourself hoping he goes out like a Nomad – only sticking around for an episode or two of the NFL season before "disappearing" for good, aka Meeting Mr. Mayhem.
Just look at this video of Houston Texans' Andre Johnson, who decided that he'd had enough of Finnegan's buffoonery:
8. DeSean Jackson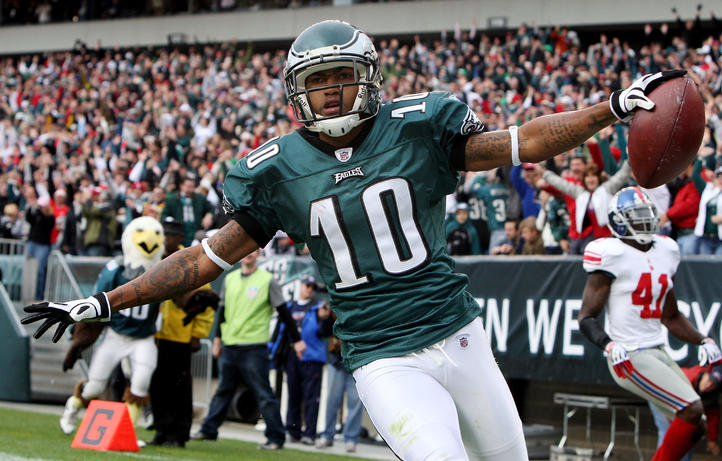 Aside from being an exceptional talent on the football field, Jackson is also an insufferable jerk deserving nothing but Prospect treatment.
Opponents have been repeatedly burned by the blazing speed of Jackson, but not without him adding insult to injury. The wide receiver often breaks out a showboat move or two that make you wonder how he ever comes out of a road game alive.
9. Dunta Robinson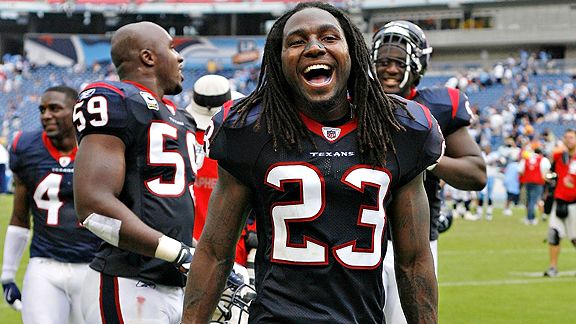 Robinson has a known penchant for administering vicious Otto Delaney like hits—the kind that leave his victims concussed and starry-eyed.
If you think the mothers of his victims are the only ones who want his head lopped, then you are all kinds of wrong. There are hordes of people out there who would like to see Robinson get rammed by a truck.
The number of people who hate him exponentially grew after two of his dirtiest and most famous hits. Incidentally, those were dealt to a pair of Philadelphia Eagles: DeSean Jackson and Jeremy Maclin. For his unrelenting display of barbaric acts on the field, he has been fined thousands of dollars.
10. Marshawn Lynch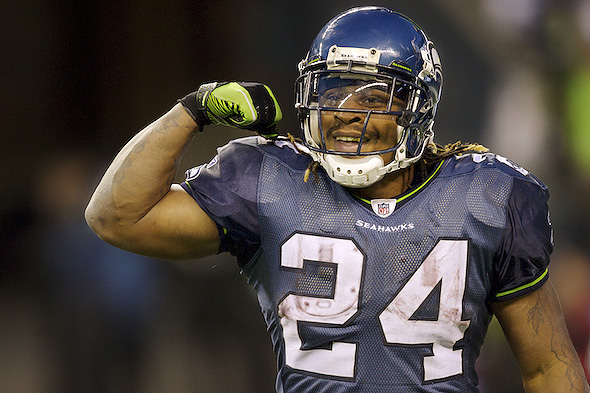 Fans have polarizing opinions about Lynch. Some like him. Many others don't, among whom you can definitely count the woman whose car he hit before taking off – part of why he shares Tig Trager status with James Harrison above.
Another reason why there is a big portion of fans that love to hate him is his numerous off-the-field snafus, like being arrested for driving drunk and for possession of illegal firearms.
Can you think of other players that belong on this list? Is there any name on the list you don't think should be there? Tell us you thoughts by sharing this article on Facebook, Twitter, or Google Plus.
8,084 total views, 4 views today
Comments
comments