A brand new star is born during every NFL season. Whether it's a young player getting to grips with the league after a rough season or two, or a veteran finally in a situation to shine in his team, players of all shapes and sizes can often come out of the woodwork to have a breakout season.
One of the benefits of preseason is that we get a sneak peek at who some of those players are. Based on that and other factors, here's a list of ten potential candidates (five aside on offense and defense) to make the 2014-2015 season their coming-out party. If you can't get enough NFL content, check our list of the best quarterbacks in the league.
NFL News and Previews
10 Players Set to Break Out in the 2014-2015 NFL Season
Montee Ball, RB – Denver Broncos
Dee Milliner, CB – New York Jets
Move over, Richard Sherman and Patrick Peterson, there's a new best cornerback in town. Or at least, that's what Dee Milliner believes. The second-year Jets cornerback sure isn't short on confidence, as he proclaimed himself as the best corner in the league this offseason.  But after earning Defensive Rookie of the Month honors in December, Milliner will be out to back his big talk on the field this season.
Cordarrelle Patterson, WR – Minnesota Vikings
Minnesota Vikings wide receiver Cordarrelle Patterson had some of the most exciting highlights of anyone in the NFL last season. The trick now for the man they call "Flash" is to show he can bring a great consistency game-in, game-out. He had 45 catches and four TDs in his rookie year. If Patterson does have a breakout season, his stats – not to mention the Vikings' wins, which are set at over/under 6.0 – are all bound to go up.
Jamie Collins, LB – New England Patriots
Linebacker Jamie Collins had a breakout game in the preseason against the Colts, but this figures to be his breakout season. Athletic and versatile, Bill Belichick must be licking his lips at the different possibilities his defense will have to utilize Collins both in coverage and in the pass rush.
Dennis Pitta, TE – Baltimore Ravens
Last season was supposed to be Dennis Pitta's year to prove his performance in the 2012 playoffs was no fluke. Unfortunately, a horrific hip injury during the preseason shortened his 2013 season to just four games. With Baltimore's offense still short on consistent receivers, Pitta will finally get his opportunity to shine in Baltimore as the entire team works to rebound from an off year.
Create a betting account now and have a breakout season of your own wagering on the NFL.
Kenny Vaccaro, S – New Orleans Saints
Safety Kenny Vaccaro looked every bit the stud safety the Saints thought they were getting with the 15th pick of the 2013 draft. Unfortunately, a broken ankle precluded Vaccaro from participating in the postseason. This season, Vaccaro will have ballhawk extraordinaire Jairus Byrd alongside him, which should stabilize the versatile Vaccaro's role within Rob Ryan's defense.
Emmanuel Sanders, WR – Denver Broncos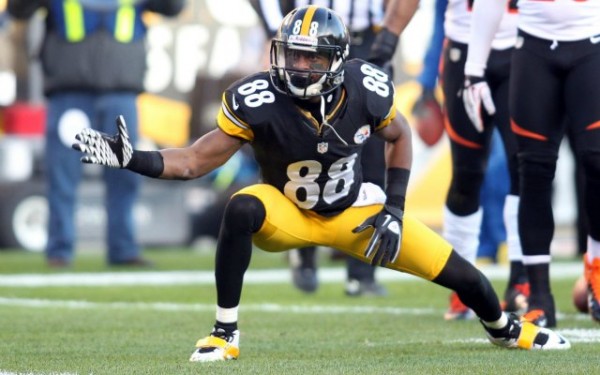 Emmanuel Sanders was a solid receiver during his four years in Pittsburgh, but he never had a 1,000-yard season with Ben Roethlisberger passing him the ball. But in signing with the Broncos, who are +600 favorites to win the Super Bowl, Sanders will get most of the 137 targets Peyton Manning used on the departed Eric Decker, who produced 1,288 yards, 11 touchdowns and 63 catches for a first down last season.
Barkevious Mingo, LB – Cleveland Browns
New Cleveland Browns coach Mike Pettine turned the Buffalo Bills' defensive unit into one of the best in the NFL during his time there. Pettine will now get to work on molding the Browns' defense, starting with their improved linebacker Barkevious Mingo. Mingo had an underwhelming five sacks last year, but after hitting the weights in the offseason, he'll be ready to be a vital piece in Pettine's defense in 2014.
Geno Smith, QB – New York Jets
Geno Smith didn't have the best of rookie seasons. In fact, he had the worst passer rating of any qualified quarterback in the NFL last season. But Smith showed flashes of brilliance by the end of the season, and should be able to secure the starting job ahead of Michael Vick. Plus, Smith might finally have some actual receivers to throw to this season with wideout Eric Decker and rookie tight end Jace Amaro now wearing the green and white.
Jadeveon Clowney, DE – Houston Texans
All throughout the draft process, people proclaimed Jadeveon Clowney as a "can't miss" prospect with the speed and power to break through any offensive line. And in a Houston Texans defense that already features the indomitable J.J. Watt, Clowney will be in an optimal situation to succeed right off the bat in his rookie season. Likely the surest name on this entire list, Clowney is set to destroy in 2014 – and we're just looking forward to watching.

1,087 total views, 1 views today
Please follow and like us:
Comments
comments