What better way to spend your Monday night with some sizzling NHL and NBA playoff action?
Our first game features the second meeting of the best-of-seven series between the Tampa Bay Lighting and the Pittsburgh Penguins. The Lightning currently hold a 1-0 lead in that series, and will be looking to extend that advantage further tonight.
Following shortly, expect the entire basketball word to go nuts when Kevin Durant and the rest of the Oklahoma City Thunder take on the league MVP—Stephen Curry—and the Golden State Warriors for Game 1 of the Western Conference finals. Who will deliver the first blow in this highly-anticipated series?
Read on below for a quick look at both games. And if you're also craving for some tennis action, check out our full preview of the 2016 ATP French Open.
NHL News and Predictions
Tampa Bay Lightning vs. Pittsburgh Penguins (8:00 PM ET)
Line: Tampa Bay Lightning (+170) vs. Pittsburgh Penguins (-200); total: 5.0 – view all NHL lines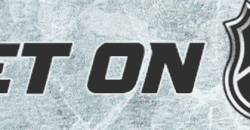 Tampa Bay has overcome a lot of adversities throughout the entire season. And last Friday's series-opener was another proof of that. The Lightning, who were already playing without two of their primary players in Steven Stamkos and Anton Stralman, still found a way to gut out the thrilling 3-1 victory even after goalie Ben Bishop was stretchered off due to a leg injury in the first period.
Fortunately, Bishop's injury proved to be less serious than many expected. He's listed day-to-day for tonight's second game. If the Vezina Trophy finalist is unable to suit up though, the Lightning will desperate need Andrei Vasilevskiy, who turned aside 25 of the 26 shots he faced after replacing Bishop in Game 1,  to provide them another valiant stand between the pipes against Pittsburgh.
Tampa Bay is 4-0 in its last four games. The Penguins, meanwhile, are 0-5 in their previous five conference-finals games.
Click here for more information about this series.
Writer's Prediction
Pittsburgh (-200) bounces back, 4-1.
Oklahoma City Thunder vs. Golden State Warriors (9:00 PM ET)
Line: Oklahoma City Thunder (+7.5) vs. Golden State Warriors (-7.5); total: 223.0 – view all NBA lines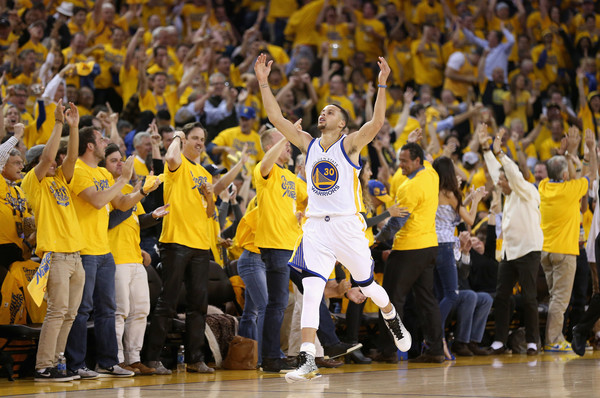 Oklahoma City's chances in Game 1 will depend on how much production it receives from the pair of Russell Westbrook and Kevin Durant. Those two All-Stars are racking up 52.9 points combined throughout this postseason. But other than scoring, the Thunder, who are averaging 105.9 points collectively, have been winning games through their relentless attack on the boards. The team is currently third in the playoffs in that department with 46.2 rebounds per outing.
Golden State, meanwhile, will look to their start-studded trio of Stephen Curry, Klay Thompson and Draymond Green to carry them to victory.
Curry, in particular, should garner most of the attention of OKC's defense. Yes, the league's first unanimous MVP has missed a few playoff games due to a knee injury, but he reminded the world in Game 4 of the Portland series that he's just as deadly as ever. Curry made his return during that game and erupted for 40 points, nine rebounds and eight assists to lead the Warriors to victory. He is also tallying 24.8 points, 4.5 boards and 6.9 dimes across 24 career games opposite the Thunder.
OKC is 5-1 ATS in its last six road games. The defending champions, on the other hand, are 7-1 ATS in their past eight games at Oracle Arena.
Click here for a full look at this game.
Writer's Prediction
Warriors (-7.5) win it, but they don't cover the spread.
Create a betting account now, and don't forget to bet on today's best games.

Comments
comments