After back-to-back chippy contests, the Detroit Red Wings and the Tampa Bay Lightning toned down the animosity during Game 4 this Tuesday, with the Lightning emerging victorious to take a commanding 3-1 series lead.
Tampa Bay can close out the series at home this Thursday, but Detroit is still putting up a great fight throughout this series all things considered. Will the Red Wings live to fight another day, or will the Lightning advance to the second round of the Stanley Cup Playoffs for the second-straight year?
Let's break down this sizzling matchup below. For a couple of other intense NHL postseason duels on tap, check out our Game 4 previews for Penguins vs. Rangers and Ducks vs. Predators right after this.
NHL News and Predictions
Detroit Red Wings vs. Tampa Bay Lightning Game 5 Preview
Where: Amalie Arena, Tampa
When: Thursday, April 21, 7:00 PM ET
Line: Detroit Red Wings (+145) at Tampa Bay Lightning (-165) – view all NHL lines
TV Broadcast: NBCS
Betting on the Detroit Red Wings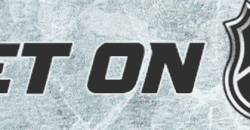 On Tuesday, the Detroit Red Wings lost Game 4 of their first-round playoff series against the Tampa Bay Lightning, 3-2, behind a late game-winning Tampa Bay goal. It was a heart-breaking home loss for Detroit, who is now one game away from being eliminated from the postseason.
Games 2 and 3 of the series saw the two teams amass a total of 179 penalty minutes, while Game 4 was much more tame in nature with just a combined 22 minutes in the sin bin for both clubs. Penalties have played a huge part in this series, as Detroit has not been able to generate any offense when they had the upper hand.
The Red Wings went 0-for-4 with the man-advantage on Tuesday, and have just one goal to show for in 21 power play opportunities the entire series. But on even strength, they're actually on-par in scoring with the Lightning.
Perhaps a roster shake-up is what Detroit needs for a more streamlined attack. Left wing Justin Abdelkader already has a whopping 35 penalty minutes in three games this series to go with no points and a minus-2 rating.
Then again, who will ultimately be the Wings' go-to guy on offense at this point? All eight of their goals this series came from different players, and Tomas Tatar, who had an assist in each of the first three meetings, was just held point-less on Tuesday.
Luckily for the Red Wings, goalie Petr Mrazek is still doing an outstanding job at minding the net. He stopped 30 of 32 Tampa Bay shots on Tuesday, and he's still sporting a healthy .939 save percentage after two postseason starts. Help from the offensive end may be hard to come by, though, but having outshot the Lightning 30-16 in the Game 3 shutout victory this past Sunday leaves some hope that Detroit can still turn things around.
Create a betting account now to get in on all the fast-paced action from the Stanley Cup Playoffs in an instant.
Betting on the Tampa Bay Lightning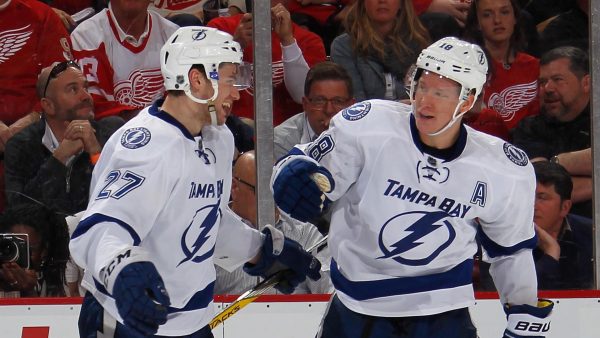 Similar to the Red Wings, the Tampa Bay Lightning found little success in this series when they had the man-advantage, going just 1-of-14 on power play through the first three games. It wasn't until Tuesday's victory that Tampa Bay came to life, with all three of their goals scored coming off power play opportunities.
Ondrej Palat's goal with less than three minutes left in Game 4 sealed the win for the Lightning, with winger Jonathan Drouin assisting on the play. Drouin's presence on the attack was relentless, having assisted on all three of the Lightning's goals that night.
Yet the most impactful player on Tampa Bay's side remains to be Nikita Kucherov, who scored the two other goals on Tuesday to go with an assist to Palat's game-winner as well. Kucherov now has eight points and five goals in the series, with the Lightning winning all three of their games behind a game-opening goal from the 22-year-old Russian.
Even standout goalie Ben Bishop has not missed a step in the playoffs. Bishop has a solid .937 save percentage in this series, and has not allowed more than two goals in each of his last 10 starts overall against the Red Wings.
To top it all off, Tampa Bay has won 10 of its last 12 contests at Amalie Arena against Detroit. With a ton of factors easily tipping in the Bolts' favor, this series may very well not see a Game 6 at all.
Writer's Prediction
Tampa Bay closes out the series at home, 3-1.

Comments
comments