Uh-oh, the Anaheim Ducks just put themselves in a much more serious predicament after losing the first two games—both at home—of their first-round series with the Nashville Predators.
The Ducks are now looking at 0-2 deficit, and will really need to pick up the crucial win in tonight's Game 3 at the Music City. Only four teams in league history have been able to comeback from a 0-3 hole to eventually win the series.
The Predators, meanwhile, won't let up despite their current position. They ought to keep pounding on the pressure into their conference rivals from the get go. More importantly, win here puts them only a win away from advancing to the next round.
Read on below for a closer look at this Western Conference showdown. And while you're at it, check out our other first-round previews for the Blues vs. Blackhawks and Penguins vs. Rangers.
NHL News and Predictions
Nashville Predators vs. Anaheim Ducks Game 3 Preview
Where: Bridgestone Arena, Nashville, Tennessee
When: Tuesday, April 19, 9:30 PM ET
Line: Nashville Predators vs. Anaheim Ducks – view all NHL lines
TV Broadcast(s): RSN, FSTN
Betting on the Nashville Predators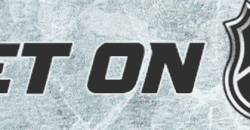 Most did not expect to see Nashville in this commanding situation. This team has been really fortunate to receive timely scoring and solid goaltending from Pekka Rinne during the first two games of the series.
Filip Forsberg has collected a pair of assists and a goal under his belt, while Roman Josi has compiled three assists. Both also led the Preds in scoring during the regular season with 125 points combined.
Rinne, meanwhile, has done a tremendous job in playing between the pipes. He's negated 27 shots in Game 1 and Game 2. One more strong performance out of Rinne, who is 34-21-10 with a 2.48 GAA and .908 SV% this season, could put the Nashville just one victory away from winning its first postseason series since 2012.
Also, don't forget that the Preds won their regular-season series with Anaheim, 2-1. In those two wins at Bridgestone Arena, Rinne was superb as well, turning aside 65-of-68 shots in total. This guy's really at his best when playing in front of a home crowd.
Nashville is 8-2 SU and 6-1-3 OU in its last 10 games with Rinne starting.
Create a betting account now to get in on all the riveting action from the Stanley Cup Playoffs in an instant.
Betting on the Anaheim Ducks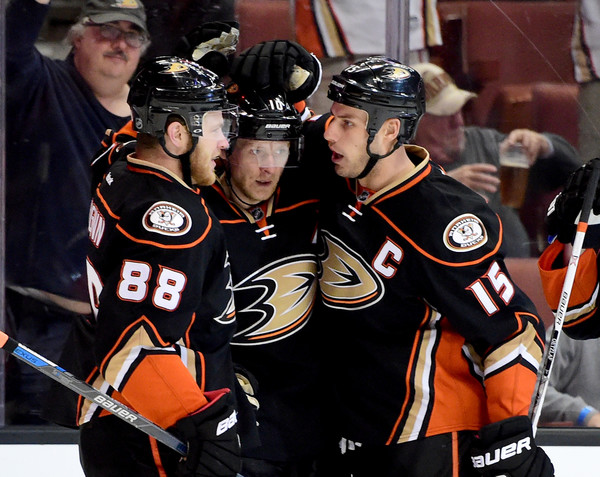 As cliché as this may sound, Anaheim ought to take things one game at a time from now on.
Yes, the Ducks are down 0-2 and have to win at least one game at Bridgestone Arena, where they've lost their last two visits, in order to avoid elimination. But remember, these guys have gone through several adversities this season, and their resiliency as a team might just be able to help them steal Game 3 away from the Predators.
That said, expect Anaheim to remain loyal to its aggressive approach on offense, and rely on its big guns in Ryan Getzlaf, Ryan Kesler and Cory Perry to lead them from start to finish. Those three have combined for 178 points during the regular season and Getzlaf, in particular, could be due for an explosive performance tonight.
Getzlaf, who leads the team in points (63) and assists (50), has been limited to just one goal in the first two games. But the 30-year-old center knows how to get it done in hostile territory, garnering a total of 32 points (nine goals, 23 assists) across 38 road games this season. Getzlaf has also accumulated 11 goals and 26 helpers throughout 34 career games against Nashville.
As for the defense, it's safe to say that Ducks coach Bruce Boudreau might have to change things up, and give Frederik Andersen the nod in this one. He is 4-1-0 with a 2.87 GAA and .913 SV% in six career games (five starts) opposite the Predators. Andersen also enters this game coming off his third shutout of the season in the 2-0 win over Washington on April 10.
Anaheim is 5-5 SU and 5-4-1 OU in its past 10 road games.
Writer's Prediction
Nashville wins, 3-1.
Create a betting account now, and put your NHL predictions to the test!

Comments
comments