Tired of the goaltending battles all over the league in the playoffs? Don't fret, there's one series that should produce plenty of fireworks. The New York Islanders went off for a big victory on the road, beating the Florida Panthers 5-4 in Game 1. They now have a chance to bring a 2-0 advantage back home to Brooklyn. But the Panthers won't just give up, especially not on their home ice.
There are plenty more big games in the East. Check out our complete Game 2 previews for the Rangers vs. Penguins and Red Wings vs. Lightning. You wouldn't want to miss any of the action in the first round of the Stanley Cup Playoffs.
NHL News and Predictions
New York Islanders vs. Florida Panthers Game 2 Preview
Where: BB&T Center, Sunrise
When: Friday, April 15, 7:30 PM ET
Line: New York Islanders at Florida Panthers – view all NHL lines
TV Broadcast: NHL
Betting on the New York Islanders
These Isles are tough to beat. Put them behind and they just unload on you. That's what they did in their 5-4 come-from-behind victory in Game 1 of their Eastern Conference Quarterfinal against the Florida Panthers. They came back from three one-goal deficits to seize home ice advantage. New York now looks to further build on a strong start to the Stanley Cup Playoffs.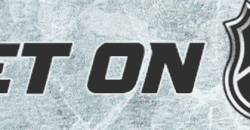 John Tavares came up big for New York. He had a goal and two assists, including one that set up Kyle Okposo's go-ahead goal early in the third period. Tavares will continue to be the Isles' best man. He ended the regular season with 33 goals and 37 assists. He came into Game 1 red hot by scoring six goals in his final six games. Just how important is Tavares to this group? The Isles have now won five of their last seven games in which he has scored.
Tavares is the Isles' go-to guy alright. But he also has a solid supporting group built around him. Brock Nelson, Frans Nielsen and Ryan Strome also scored goals for New York in Game 1. If Tavares is hindered from scoring his own shots, then expect him to dish out assists to his teammates.
Yeah, scoring goals wins games. But solid goaltending is key in the playoffs. Thomas Greiss had his first playoff start Thursday. He allowed four goals, but he survived his shaky start to end up with 42 saves. Expect a tighter performance from Greiss this time around continuing to fill in for the Isles' injured starter. Jaroslav Halak has been ruled out of the opening round series due to a groin injury.
The Isles have won their last four on the road.
Betting on the Florida Panthers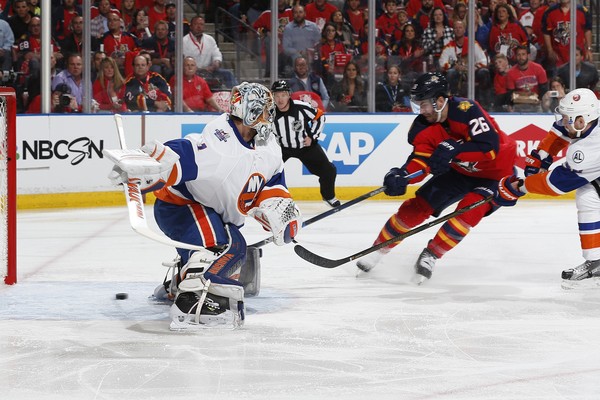 The Panthers won't have long to wait for revenge. They get the Islanders back in BB&T Center just a day after their thrilling Game 1. Better goaltending from Roberto Luongo will be very important for the Panthers. They wasted three one-goal leads as they allowed New York to rally for a win.
Luongo stopped just 21 of 26 shots on Thursday night. You could say it was just an off night from the Panthers goaltender. He was pretty good against the Isles in their regular season series, going 2-1 with a 1.96 GAA. He went 21-9-2 with a 2.48 GAA in 33 home starts in the regular season. With so little time between games, expect little to no aftershocks Friday night after Thursday's scoring fiasco.
A much better job on the blue line could help the Panthers. Star defenseman Aaron Ekblad will need to do a much better job than his one block and no hit attempt in Game 1. A more physical game could help Ekblad keep tabs on New York's bevy of scorers. It can't be all Ekblad though. Aside from the blue line, the Panthers' forwards need to be able to play some defense as well especially considering how well they played on offense.
Reilly Smith scored two goals and added an assist to lead the Panthers. Jussi Jokinen added two helpers and a goal. Teddy Purcell rounded up the scoring for Florida. The Panthers went 27-0-2 in the regular season when scoring at least four goals. If they can have another offensive outburst, then expect them to tighten up their defense lest the lead once again slips away.
A cause for concern is the form of Jaromir Jagr. He led the Panthers with 66 goals in the regular season, but has been held without a goal for 32 straight playoff games. He had five shots on goal, but could not manage to beat the Isles' Thomas Greiss.
The Panthers have won four of their last six games against the Isles.
Writer's Prediction
The Panthers even up the series, this time in a tight defensive battle. Florida takes a 2-1 victory heading into Brooklyn.
Create a betting account now and catch some blistering Stanley Cup Playoffs action.

Comments
comments