Kickoff in Santa Clara is just a few days away as we get set for the final game of the NFL season in Super Bowl 50.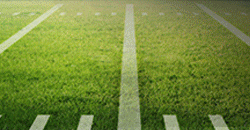 There may be no action going on in the gridiron yet, but the good folks over at Electronic Arts made sure that the football action never stopped with their hit video game Madden NFL 16.
As it has been somewhat of an on-going tradition, the people at EA simulate the championship match with their game before the actual festivities of the Super Bowl. People have always been curious at how the game had predicted the outcome, and this year's results are in.
So who took home the Lombardi Trophy (at least in the virtual realm)? Read on to find out whether it's the Broncos or the Panthers. And if you're up for some more entertaining Super Bowl 50 coverage, head on over to our special features on the animal expert picks as well as our available fun prop bets for Sunday's game right after this.
NFL News and Previews
Madden NFL 16 Super Bowl 50 Simulation Result and Prediction
Madden-ing Finish
+6
) still managing to cover the spread.
Denver was blown out 17-0 by halftime, but the team's defense locked down as the Broncos stormed to a 20-17 lead in the second half. With his team now trailing and during his final drive of the game, Cam Newton capped off a goal line stand with a dive into the end zone to seal the victory for the Panthers as the game clock expired, 24-20.
That final Carolina play for the win after blowing a three-possession first-half lead seems too good to be true, alright. Then again, this is just a video game simulation, folks. But wouldn't it be great if we did get a similar game-winning drive in the final seconds of Super Bowl 50?
Some Stats to Consider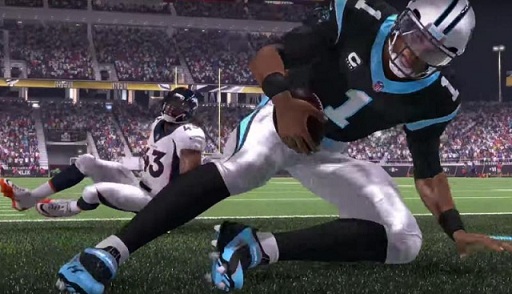 In the simulation, Newton won the Super Bowl MVP award – he's also currently the leading candidate at -150 to win that award as per the oddsmakers in Vegas, by the way – behind a 19-of-26 outing through the air for 216 yards and a touchdown to go with his game-winning rushing TD.
Manning, meanwhile, did not lay another Super Bowl egg as he efficiently threw for 241 yards and a pair of scores on 21-of-37 passing. As for Denver's defense, it was star cornerback Aqib Talib who came up with a crucial interception in the second half to further ignite the Broncos' late rally.
Virtual Crystal Ball
We know what you're thinking: "This is just a video game!" True, but the annual Madden simulation is surprisingly accurate when it comes to predicting Super Bowl winners. In fact, the game correctly predicted nine of the last 12 Super Bowl winners.
Last year's simulation of the Super Bowl had an even eerier outcome. As we all know, the New England Patriots defeated the Seattle Seahawks with the final score of 28-24. Madden's prediction? 28-24 Patriots. Spot on.
Not only that, but even the player statistics in the virtual run of the game last year were very close to that of the actual contest. Tom Brady threw for 335 yards and four touchdowns in Super Bowl XLIX, and Madden's simulation had him throwing for 328 yards and also four TDs. That's only a mere seven-yard difference from the real-life result!
Depending on how superstitious you are about these things, it's always good to know that, like every other opinion, their guess is just as good as ours.  But if you think you have a better prediction that some silly video game, why not create a betting account now to place your stakes on the Super Bowl and prove that your own wits can beat artificial intelligence?

2,523 total views, 1 views today
Comments
comments