Football is here, ladies and gentlemen! Or at least, it's starting to be here. On Wednesday, the leagues early two rookie training camps (Baltimore's and Buffalo's) kick off, with veterans joining the mix as early as next Wednesday. And once they're practising together, teams begin generating some real, tangible news ahead of the September kick off.
With that in mind, read on for our look at five compelling storylines coming into the NFL's 2014 training camps. For more detailed team-by-team breakdowns, check out our previews and predictions for teams like the Seattle Seahawks and Dallas Cowboys. [sc:MultiSportArticles ]
NFL What Do We Learn About Teams at NFL Training Camps?
1. The Minnesota Vikings' Starting Quarterback  Job is a Wide Open Race
Arguably the most compelling quarterback competition in the league will take place at the Minnesota Vikings' camp. Matt Cassel, who led the team last season in passing yards, is under pressure from Christian Ponder, and highly-toured rookie Teddy Bridgewater to prove he still deserves to start. Head coach Mike Zimmer is even mum on the matter, going only as far as saying that he's willing to wait until the team finished all their offseason practices before divulging their choice. Check out our comprehensive Vikings preview for more from Minnesota.
2. Tom Brady's Clock Keeps Ticking
[sc:NFL240banner ]Whether they admit it or not, the New England Patriots are in a race against time to make the most out of what's left of Tom Brady's career. Brady is not getting any younger – he'll be 37 by the time Week 1 rolls around – and there is no way another quarterback in the team's current roster could lead them back to the top. At least not until Bill Belichick's incubator is done transforming 62nd-overall pick Jimmy Garoppolo into the next Brady. While that remains to be seen, the Pats must now deliver on the salient need of Brady: depth in the flanks. Brady can still sling it, for now, but will there be enough talent down field to catch his throws? Wide receivers Julian Edelman and Danny Amendola are serviceable, but the level of talent takes a plunge beyond those two. The Pats signed Brandon LaFell, who admitted that he is having trouble coping with the new system. That's certainly not an encouraging sign for the Pats.
3. Ravens' Offense Looks for Answers
John Harbaugh and his congress of Ravens are now two years removed from winning their last Super Bowl title. It will be three if the team can't find a fix for their hobbling offense, beginning at training camp. The Ravens finished 18th and 30th in the NFL in passing and rushing yards, respectively.
Joe Flacco won't be able to live up to his gigantic contract with Baltimore if the talent level of the receiving crew doesn't improve from last season. Signing former Carolina Panthers wide receiver Steve Smith was a good start. Smith will be a solid target for Flacco, and should form a potent duo with another Smith, Torrey.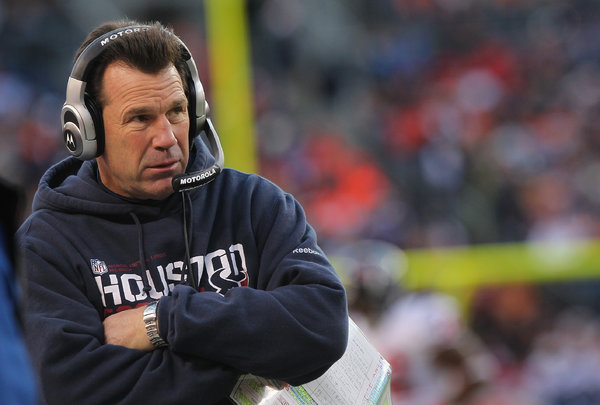 Meanwhile, Garry Kubiak's arrival to the team as offensive coordinator could be interpreted as the harbinger of even more success (or at least significant improvement) to the Ravens' offense. Kubiak specializes in running the ball and comes with respectable credentials, having worked with Denver as an offensive coordinator and as a head coach for the Houston Texans.
The Ravens are priced +220 to win the AFC North division. If you think they can win it this year, then create a betting account now, and put your prediction to the test.
4. The Dolphins' Offense is Bound to Improve
Despite being embroiled in an unnecessary saga involving members of their offensive line last season, the Miami Dolphins somehow almost made it to the playoffs, finishing with an 8-8 record. Now, finally rid of Richie Incognito and Jonathan Martin, the Dolphins are poised to make a fresh start. That fresh start begins with the hiring of a new coordinator in Bill Lazor. Lazor plied his trade last season with the Philadelphia Eagles, and along with head coach Chip Kelly, helped transformed the Eagles into one of the most dangerous offenses in the league. Lazor would like to do the same with the Dolphins, who finished the previous season ranked just 20th in passing and 26th in rushing. The tools are there for Lazor, and it'll be up to him to help QB Ryan Tannehill improve his mechanics, just as he did with Nick Foles of the Eagles. Lazor will also have Lamar Miller and new pickup Knowshon Moreno carrying the ball. The Dolphins need a lot of work, but they've also done a lot of work – there is room for optimism this season.
5. Is There Enough Protection for Sam Bradford?
The fact that the St. Louis Rams finished 27th in the NFL in passing yards last year, and yet still took an offensive lineman (Greg Robinson) as the second pick overall instead of a wide receiver (Sammy Watkins) speaks volumes about how committed the Rams are to protecting their oft-hurt QB, Sam Bradford. If Bradford can return to form after suffering an ACL injury, then the Rams' deep O-line will be as much of a barometer for the team as Bradford's performance itself. Robinson and company need to use their training camp together as an opportunity to start developing high-level chemistry. As discussed in our team preview, the Rams have invested heavily in their line, and the big men will be critical to any success in a tough division. [sc:NFL490Banner ]
1,384 total views, 1 views today
Comments
comments