Sixth-ranked Oklahoma Sooners play their last game of the regular season in Fort Worth, where they entangle with the going-nowhere—not even to the NIT—TCU Horned Frogs. Will the Sooners blow TCU out of the water again? Or will the Horned Frogs show some pride and play with teeth? Read on for more about this game. You can also check out our preview of Vanderbilt vs. Texas A&M.
March Madness News & Predictions
Oklahoma Sooners vs. TCU Horned Frogs Preview
Where: Ed & Rae Schollmaier Arena, Fort Worth
When: Saturday, March 5, 1:00 PM ET
Line: Oklahoma Sooners vs. TCU Horned Frogs – view all NCAA Basketball lines
TV Broadcast: ESPN2
Betting on the Oklahoma Sooners (23-6, 11-6 Big 12)
On the day Oklahoma retired Blake Griffin's jersey number, the Sooners nearly choked up—not in tears, but in the game, as they squandered a 26-point lead before regaining control of the situation to beat Baylor, 73-71.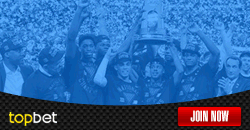 The Sooners certainly learned their lesson, though, and they'll try to take care of the ball better today after committing 17 turnovers that helped the Bears sneak back into the game. That shouldn't be much of a problem for Oklahoma this Saturday TCU's punchless defense that has allowed opponents to shoot over 50 percent from the field over the last four games. The Horned Frogs let Kansas State shoot 56.5% in a 79-54 loss on Wednesday.
That's also the kind of defense Buddy Hield and company are expected to lay waste on. Buddy Hield, who scored 23 points against Baylor, is averaging 25.3 points per game. He mustered just 17 games in the Sooners' easy 95-72 win
over TCU on February 2, but that was largely because the he shared the fun of torturing the Horned Frogs with his teammates. In fact five other Sooners scored in double figures in that game.
The Sooners, who are 19th in the nation with 81.1 points per game, are 8-1 SU and 6-3 ATS in their last nine games against TCU dating back to 2006.
Create a betting account now and cash in on all the NCAAB action.
Betting on the TCU Horned Frogs (11-19, 2-15 Big 12)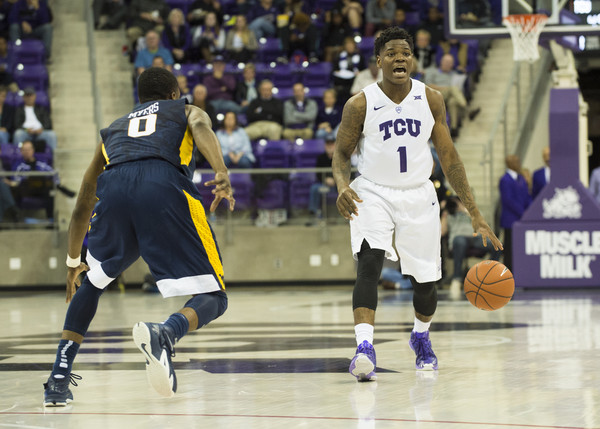 At least the Horned Frogs are a game away from ending their forgettable season. TCU has been the Big 12's bottom scraper for most of the season, but if it could somehow beat Oklahoma today, there should be confetti raining down from the dorms of Fort Worth.
TCU can dream of that, but unless its offense and defense suddenly improves overnight, that's going to be unlikely to happen.
Unlike its football counterpart, TCU basketball has a lethargic offense that produces just 67.4 points per game and a problematic defense that lets opposing teams gun for 85.0 points each contest.
TCU, however, could at least cover the spread as an underdog by capitalizing on Oklahoma probably playing with a bit of complacency, considering that the Sooners destroyed the Horned Frogs in the first meeting.
In any case, the Horned Frogs will lean on the pair of Chauncey Collins and Malique Trent for most the team's scoring, as the two average 11.9 and 11.8 points per game, respectively.
The under is 5-1 in TCU's last six games at home, where the Horned Frogs are shooting just 41.9% from the floor.
Writer's Prediction
Oklahoma wins , 82-65.

Please follow and like us:
Comments
comments