First round action in the NCAA Tournament rolls on this Friday at the Chesapeake Energy Arena in Oklahoma City, where the Oregon State Beavers and VCU Rams square off for the right to advance in the Big Dance.
The Beavers will rely on their young core built from tradition and bloodlines, while the Rams will counter with their better overall March Madness experience. Which program will prove to be more superior over the other? Let's take a closer look at this compelling matchup below.
And for even more coverage from the West Region's portion of the bracket, check out our previews for Duke vs. UNC-Wilmington and Texas vs. Northern Iowa right after this.
March Madness News & Predictions
March Madness No. 7 Oregon State vs. No. 10 VCU Preview
Where: Chesapeake Energy Arena, Oklahoma City
When: Friday, March 18, 1:30 PM ET
Line: Oregon State Beavers (+4.5) vs. VCU Rams (-4.5); total: 141.0  – view all March Madness lines
TV Broadcast: TNT
Betting on the Oregon State Beavers
Here's a rather fun tidbit: the No. 7 Oregon State Beavers' last March Madness appearance was 26 years ago, back when NBA Hall-of-Famer Gary Payton was the team's star. And now that Oregon State is back at the Big Dance, Payton's still running the show… Gary Payton II, that is.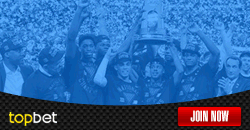 The son of the former NBA point guard followed his father's footsteps in leading the Beavers, and has done an exemplary job at that. Payton leads his team in three major statistical categories: scoring (15.9 PPG), rebounding (7.9 RPG) and assists (5.1 APG).
Wayne Tinkle – in just his second season coaching the team – has made full use of Payton's talent throughout this season and will need GPII to step up even more, especially since his own son, Tres, is still nursing a right foot injury. The younger Tinkle is averaging 13.4 points and 5.4 boards per game as a solid secondary option on offense, and his services will be sorely missed in Friday's contest against VCU.
Nevertheless, the Beavers will look to bother the Rams all day with their pesky ways. They are 64th in the nation with an average of 11.4 turnovers caused per game.
Also, the team will likely make use of their wingmen to knock down solid threes should Payton find it hard to drive and slash through the Rams' defense. Oregon State has shot a solid 37.3-percent clip from downtown this season. However, VCU's just as capable of putting out such offensive output as the team has held opponents to just 33.6-percent shooting from beyond the arc.
Create a betting account now to cash in from all the exciting March Madness opening round action.
Betting on the VCU Rams
The No. 10 VCU Rams can hurt you in many ways, but they have particularly excelled at defense this season. They have held their opponents to just 66.7 points per contest, which is good for 55th in the NCAA. Thievery is their bread and butter at that, as they rank seventh in the nation with 8.8 steals per game.
With that being said, it's no wonder then as for why Virginia Commonwealth sports a healthy plus-10 point differential this season. The team is led by guard Melvin Johnson (17.4 PPG), and has a solid duo of double-digit-scoring starters in Korey Billbury and JeQuan Lewis as well.
It's not just those three players that have stepped up time and again for the team. As a matter of fact, the Rams have great depth in general considering that 10 players in their lineup see at least 11 minutes of action per game.
One factor that could be of concern for the Rams, though, is their subpar record on unbiased ground (2-4 record in games played in neutral sites this season).
Writer's Prediction
Make it six-consecutive trips to the second round of the Big Dance for VCU (-4.5), who sends the undermanned Beavers packing.

Comments
comments