Toronto Mayor Rob Ford was a good enough sport to appear on the Sports Junkies radio show on Washington's FAN 106.7 earlier today. On top of the obligatory chatter about his past transgressions and the upcoming municipal election, the main reason for Ford's inclusion in the segment was to talk about his one true love.
No, we're not talk about you, Mrs Renata Ford, we're talking about football.
As we've previously touched upon here at Top Bet, Ford loves God's game, so his heart must have skipped a beat when the good hosts at Sports Junkies  asked him to come on the air and make his picks for the upcoming weekend. Mayor Ford looked into his crystal ball and made the call on four match-ups in Week 14.
The man said it himself: "I'm obsessed with football. Every time there is a game I analyse it to the Nth degree."
Rob Ford's Football Picks for NFL Week 14
1. Buffalo Bills over Tampa Bay Buccaneers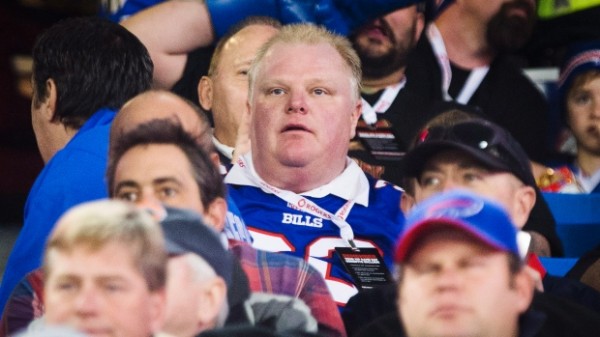 Robby looks to be going against the grain a little bit with this pick as the Bucs are currently favored at -2.5 against the spread going into this one. The Bills are also 1-4 SU in their last five games, while Tampa is 5-2 SU in their last seven games against Buffalo.
That said, Tampa is currently ranked 31st in the league in total offense while the Bills are bringing the 4th best rushing game in the NFL. The Bills are currently priced at +120 to win the game, and if you decide to pick with Ford, you stand to win $60.00 on a $50.00 bet.
Bet now on Ford' Buffalo Bills.
2. Indianapolis Colts over Cincinnati Bengals
Ford has gone with the Colts over A.J. Green and the Bengals who will have home field advantage. It looks like he's going with the trends on this one, as the Colts are 7-2 SU in their last 9 on the road in Cincy.
With both teams sitting at the top of their respective divisions with at least a two game cushion, we might be in for a good game. With the Bengals sitting above the Colts in both offensive and defensive rankings, they're coming in as 6-point favorites to take the game at home. [sc:NFL240banner ]
The Colts are currently priced at +215 as road dogs, and you stand to win $107.50 off a $50.00 bet by going with the Mayor for this game.
3. Washington Redskins over Kansas City Chiefs
Rob looks a little off his rocker with this pick as the Skins and Chiefs have completely opposite records. KC is currently 9-3 SU while Dan Snyder's team is 3-9.
That said, KC has slipped up a bit as of late and their defense just isn't clicking like it used to. The Redskins come in with the 7th ranked offense and the number one rushing game in the league, and they'll be looking to exploit all and any holes in the Chiefs D.
The forecast is for snow when these teams meet at FedEx Field on Sunday. Going with Ford's boys would earn you a fresh $77.50 as the Skins are priced at +155 to take the game SU.
4. San Francisco 49ers over Seattle Seahawks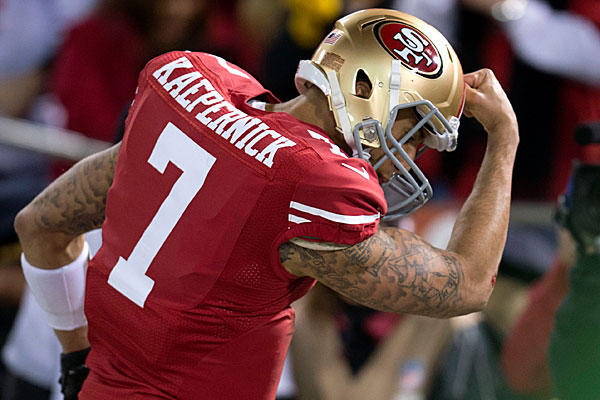 Whoa, Ford. Really? You think the 49ers sputtering offense is going to punch a few holes in Seattle's league best defensive unit? Sure, Michael Crabtree is back, but this is a Seahawks team that handily beat Drew Brees and the Saints last week, 34-7.
Rob isn't alone in rooting for the 49ers as they're currently 2.5 point favorites to beat their rivals from the Pacific Northwest when they come to Candlestick Park. Seattle is also 1-5 SU in their last six games on the road against SF.
Betting on the 49ers at -145 would net you $34.48 on a $50.00 bet.
So head over to sportsbook now and place your bets on all of this week's NFL action — either with Rob, or against him!
1,643 total views, 1 views today
Comments
comments