The defending Super Bowl champions are back and are as dominant as ever. The Seattle Seahawks started their season off with a bang as they blew out fellow NFC contenders, the Green Bay Packers, 36-16 on September 7.
With another potential Super Bowl run on the horizon, the Seahawks won't be slowing down even when they enter hostile territory on the road against the San Diego Chargers, especially with a Super Bowl rematch on the Seahawks' plate for Week 3. Read on for more on this game, and don't miss our complete preview of Denver Broncos vs. Kansas City Chiefs or our look at if the Seahawks can win the Super Bowl in 2014.
[sc:Football ]
Seattle Seahawks vs. San Diego Chargers Preview
Where: Qualcomm Stadium, San Diego
When: Sunday, September 14, 4:05 PM ET
Line: Seattle Seahawks (-6) at San Diego Chargers (+6); total 44.5 – view all NFL lines
Betting on the Seattle Seahawks
Marshaw Lynch wasted no time before going into beast mode against the Packers last Thursday. The bruising running back exploded for 110 yards on 20 carries and two touchdowns. In the meantime, a healthy Percy Harvin broke out for a combined 100 yards rushing and receiving and looked dangerous in the variety of innovative offensive sets that Seattle used him in.
[sc:NFL240banner ]After last Thursday night's win, the Seahawks are now 25-8 in regular-season games started by quarterback Russell Wilson. The three-year pro completed 19-of-28 passes for 191 yards and two TDs. Wilson also added 29 yards on the ground on seven carries.
The Seahawk's offense was able to shine due to a better offensive line with a healthy left guard James Carpenter and former defensive lineman-turned-right guard J.R. Sweezy. If the offensive line continues to give Wilson enough time to make plays, you can expect much of the same output as their season opener.
Defensively, the Seahawks were up to their usual selves. They had three sacks for a loss of 14 yards against the Packers' Aaron Rodgers. They'll encounter few problems against San Diego's offensive line, who made a couple of costly mistakes against Arizona. With the Seahawks' defense up to standard, they won't leave too much space as they limit the Chargers to another disappointing rushing performance.
Meanwhile, the Legion of Boom were up to their usual selves in limiting one of the best offensive teams, the Packers. Richard Sherman barely saw any action as Green Bay thoroughly avoided throwing in his direction. Cornerback Byron Maxwell handled the extra pressure well, finishing with five tackles, two pass deflections and a third quarter interception which he returned for 21 yards. With Sherman and Maxwell shadowing San Diego's receivers, their powerful passing game will be in tough.
The Seattle Seahaws are 6-2 in eight road games since September 2013.
Betting on the San Diego Chargers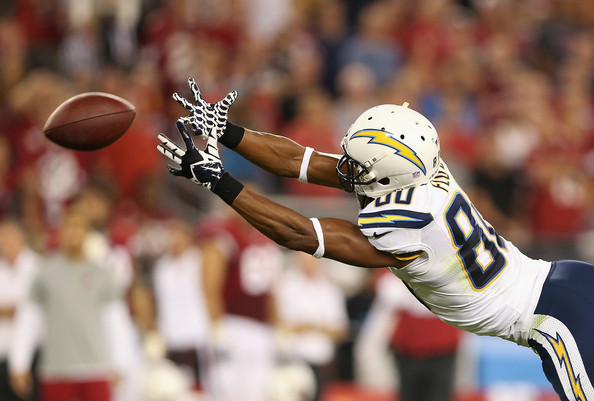 It's going to be a long night for Philip Rivers and the Chargers. A return to Qualcomm Stadium may not be what they need against the defending Super Bowl champions as they lost both their games as home underdogs last season.
Despite putting up respectable passing yards (21-for-36 for 238 yards and a touchdown), Philip Rivers was handily shut down by Arizona's defense for most of their week 1 game. Rivers also threw a pick which was converted into a field goal in the dying seconds of the first half.
The Chargers' QB will need a much better performance if he wants to give the their home fans something to cheer about. However, if the Seahawks have another excellent defensive showing, Rivers may not lead the Chargers on more than one touchdown drive.
The Chargers didn't have too many options with their offense as they were much worse on the run. They only had 52 yards on 24 carries for a paltry 2.2 yards per attempt. Seattle's Marshawn Lynch alone had a little more than twice the rushing yards of the entire Chargers offense.
San Diego was, against all odds, better on the defensive side of the ball. Rookie linebacker Jeremiah Attaochu blocked a punt and forced a fumble, setting up 10 points for the Chargers. Strong safety Marcus Gilchrist also forced a fumble.
As a whole, the Chargers defensive unit needs to swarm the Seattle's bulldozer of a running back, Lynch. They'll also need to actively hunt for openings against the offensive line to pressure Russell Wilson and force him into poor decisions.
The total has gone over in four of the Chargers' last five games against NFC teams.
Writer's Prediction
The Seattle Seahawks (-6) handily shut down the Chargers' offense. Meanwhile, Wilson, Lynch and Harvin cover the spread easily on another blowout win.
Did you miss out on all the Week 1 NFL action? Create a betting account now and keep the cash flowing your way as football takes the nation by storm.
[sc:NFL490Banner ]
1,840 total views, 1 views today
Comments
comments