We're going to have one hell of a series folks. The Dallas Stars took a big win in Game 4 of their Western Conference Semifinals series against the St. Louis Blues. They now head back to Dallas with home ice advantage throughout the remainder of the series.
While the Stars certainly brought some life into their playoff run, the Blues will still be pretty confident due to their last outing on the road. They scored four goals in a 4-3 overtime win on May 1. Will the Blues get another road victory? Or will the Stars defend their house? Read on as we take a look at this big Game 5 matchup.
For more on the NHL, check out our complete previews for the Sharks vs. Preds and Pens vs. Caps.
NHL News and Predictions
---
Blues vs. Stars Game Five Round Two
Where: American Airlines Center – Dallas, TX
When: Saturday, May 7, 2016, 1:00 PM ET
Line: St. Louis Blues at Dallas Stars – view all NHL lines
TV Broadcast: NBC
---
Betting on the St. Louis Blues
Vladimir Tarasenko scored his sixth goal of the playoffs in a first-period breakaway and added an assist. He now has five points in his last two games after scoring a goal and assisting in two others in the Blues' big 6-1 Game 3 victory. If the Blues are to gain the upper hand in this series, they'll need their main goal-scorer to keep the pressure on Dallas.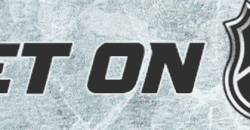 Before the past two games, Tarasenko failed to record a point in three straight contests. He even had a minus-two despite the Blues' 4-3 overtime victory at Dallas on May 1. Having him contributing will give the Blues plenty of opportunities to score.
Aside from Tarasenko, the Blues have plenty of capable scorers in the playoffs. David Backes has five goals this postseason. Meanwhile, Jaden Schwqartz, Alexander Steen and Troy Brouwer have three goals each.
Having plenty of capable scorers should help St. Louis dynamic playmaking blue line set up some goals. Kevin Shattenkirk and Alex Pietrangelo each have five assists this postseason. They may have some help from the forward line, setting up shots. Center Robby Fabbri leads the team with seven helpers this postseason.
Brian Elliott has been good between the pipes against Dallas. He has gone 2-2 with a 2.00 GAA. He'll need to keep sharp because the Stars are relentless in their attack when playing at home. Elliott knows how to handle the Stars at Dallas, though. He's won four of his last six starts at American Airlines Center.
Betting on the Dallas Stars
Cody Eakin scored 2:58 into overtime and the Dallas Stars evened the series with a 3-2 victory at Scottrade Center. Patrick Sharp scored a power play goal in the second period and set up the winner. Jamie Benn had the primary assist on Sharp's goal. Rookie Radek Faksa scored the Stars' first goal of the game, his third in the playoffs.
If the Stars are to take the series lead, they'll need to have good performances from pretty much all their players. They cannot afford to rely only on their core of Sharp, Benn and Jason Spezza. They'll need the likes of Eakin and Faksa to provide some additional firepower.
Dallas has quite a goalie controversy among them. They're 5-1 in the playoffs with Kari Lehtonen between the pipes. Antti Niemi has also had a few games this postseason, but his last three appearances have all been Stars losses.
Expect the Stars to continue rolling with Lehtonen. He has won three of his last four starts against the Blues. The total has gone under in three of those games.
Writer's Prediction
The Stars take the series lead with a big 4-2 victory.
Create a betting account now and get in on the thrilling action of the Stanley Cup Playoffs.

Comments
comments