The Syracuse Orange head on over to Chapel Hill for their second and final encounter with the No. 7 North Carolina Tar Heels this season.
The Orange are coming off a victory in a must-win game over North Carolina State on Saturday, while the Tar Heels are looking to bounce back from a tough loss to Virginia on the same day. A win for either team would certainly mean a lot most especially at this final stretch of the regular season. Who will reign supreme over the other?
Read on below for a comprehensive look at this critical ACC showdown. And if you're into the NBA as well, click here to find out the top 10 teams who made it into our power rankings for this week.
Syracuse Orange vs. North Carolina Tar Heels Preview
Where: Dean E. Smith Center, Chapel Hill, North Carolina
When: Monday, February 29, 2016, 7:00 PM ET
Line: Syracuse Orange (+12.5) at North Carolina Tar Heels (-12.5) – view all NCAA Basketball lines
TV Broadcast: ESPN
Betting on the Syracuse Orange (19-10, 9-7 ACC)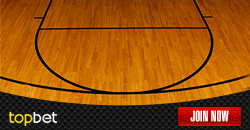 Behind Michael Gbinije's career performance, the Syracuse Orange snapped their two-game slide and more importantly, strengthened their postseason hopes with a much-needed victory over North Carolina State on Saturday, 75-66.
Gbinije, who is averaging a team-high of 17.6 points this season, carried the Orange on his shoulders by shooting 11-of-18 overall and 8-of-13 from beyond the arc for a total of 34 points.  He also added four rebounds, six dimes and three blocks under his name.
Furthermore, defense proved to be a key factor in that win as well. Syracuse managed to hold the Wolfpack's top point-getter in Anthony Barber to just 15 points on 3-for-8 shooting.
Now, the Gbinije and the rest of the Orange shift their focus towards an even more challenging task of beating one of the best teams in the country right now—the seventh-ranked North Carolina Tar Heels. Both teams met last month at the Carrier Dome, wherein the Tar Heels came out on top, 84-73.
In order for the Orange to avoid the same results, they ought to slow down the tempo and hope that Gbinije can receive some more help from his teammates on offense. That being said, the pressure is on the pair of Malachi Richardson and Trevor Cooney to make their presence felt.
Richardson has struggled in the last three games, posting only 9.6 points on a mediocre 25.0% shooting rate. Nevertheless, he remains to be the one of the Orange's main offensive weapons, as he's putting up 13.2 points this season, which is the second-highest in the team.
Cooney, meanwhile, is contributing 12.9 points overall and will be aiming to replicate his 27-point performance in their previous meeting with the Tar Heels. In the last two contests though, he's only garnered a total of eight points and is shooting 11.7% overall.
Syracuse is 4-6 SU and 5-5 ATS in its past 10 games on the road.
Create a betting account now and cash in on all the NCAAB action.
Betting on the North Carolina Tar Heels (23-6, 12-4 ACC)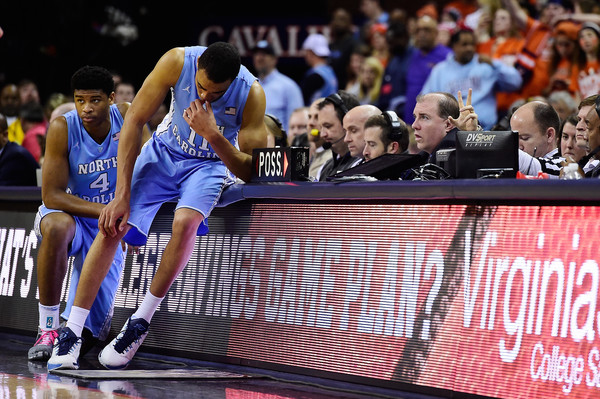 After winning back-to-back games versus Miami and North Carolina State, the No. 7 North Carolina Tar Heels couldn't sustain their momentum as they fell to third-ranked Virginia on Saturday night, 79-74.
Four starters scored in double-figures for North Carolina and it was Joel Berry II who led the way with 21 points five rebounds and three dimes. But it was pretty evident that their main star in Brice Johnson wasn't his dominant self in that game. He was held to just 12 points and seven boards while committing a game-high of five turnovers.
Moving forward, the Tar Heels will try to rebound and ultimately assure themselves the No. 1 spot in the ACC by winning their final two games of the season. The first one will be a crucial showdown with the visiting Syracuse Orange tonight.
Key to their success will be their loaded offensive game, which is averaging 83.4 points per contest this season. That said, look to Johnson, Berry II and Justin Jackson to rack up the points later. All three have put up double-figure in points in the past three games and Johnson, in particular, will be striving to remind the world again why he's considered as one of the best college ballers in the country today.
Johnson has been eating his opponents alive all year long, posting team-highs of 16.9 points and 10.4 rebounds. He also put up 16 points with eight boards against Syracuse seven weeks ago and has a total of 17 double-doubles under his belt.
Meanwhile, Marcus Paige has got to show up for the Tar Heels. He's been on a slump lately, tallying just 10.4 points on 35.4 percent shooting from the floor. But still, the team still needs Johnson's leadership and experience on the court to help them execute their offense down the stretch.
UNC is 9-1 SU and 4-6 ATS in its previous 10 at home.
Writer's Prediction
UNC (-12.5) wins, but fails to cover the spread.
Create a betting account now and build a winning college basketball parlay.

Comments
comments