Life is good when you're a Super Bowl winning quarterback. Just ask Tom Brady.
Along with the fame and wealth that superstar athletes receive for their innate talent, they also get the first and best dibs on the hottest women in the world. And boy, did Brady do his part really well in the dating circuit.
But as we all probably know by now, ol' No. 12 has settled down with Gisele – his wife for about six years now (and counting). Not that we're complaining, especially since Tom is no longer on the market for the other hot chicks to drool over and forget about the likes of us.
Before finding his life of extreme comfort with the world-renowned Victoria's Secret model, Brady also had his fair share of other beauties from the past. Join us as we list down Brady's former and current flames that fire up his passion on the field and in the bedroom. We'll start with his less than humble beginning babe and make our way to his crowned jewel.
On a more serious note, why not check out how Brady and the New England Patriots will fare this upcoming NFL season? Head on over to our feature on the AFC East's win total predictions, and see who else is in lawbreaker limbo together with Brady in our update on the NFL's suspensions.
[sc:Football ]
The Hottest
Wives

Wife and Girlfriends of Tom Brady
5. Layla Roberts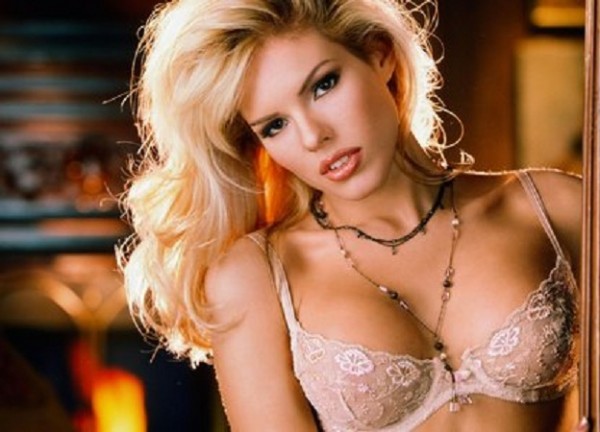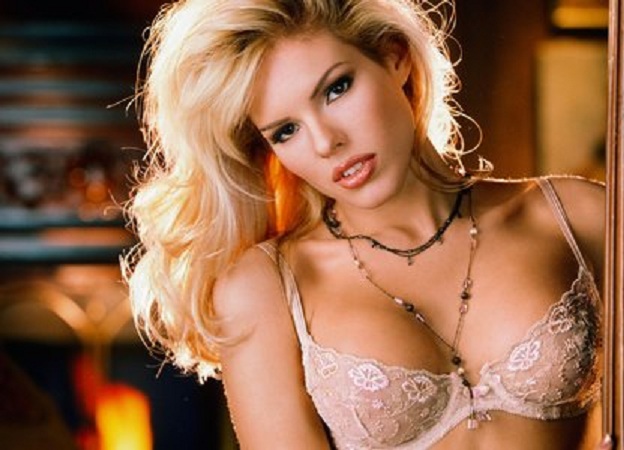 [sc:NFL240banner ]Brady wasted little to no time in cashing in on his first Super Bowl win and MVP honors from 2001 by dating (what else?) a Playboy Playmate.
Layla Roberts – 1997's Playmate of the Year – has more going for her than posing for a nudie mag; she had also had minor appearances on movies such as Armageddon and Beowulf.
After a brief stint of going out together during 2002, Brady parted ways with Roberts that same year and managed to bag an even bigger celebrity in the process.
4. Tara Reid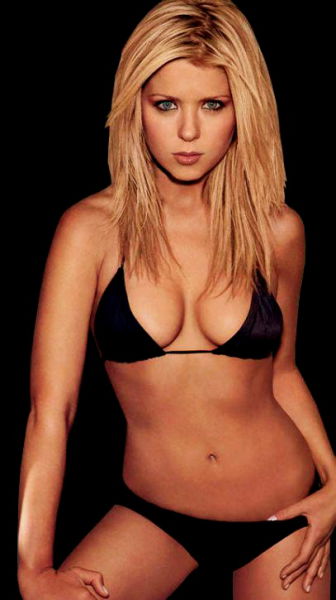 As if dating a Playmate wasn't enough, Brady had shifted his sights on a true silver screen celebrity. Tara Reid – widely known for films such as American Pie, The Big Lebowski and the ever so awesome B-movie Sharknado –  was certainly an upgrade for the New England quarterback and received more exposure in the non-sporting world that ever before.
However, the couple only lasted for about a month in 2002. It's a good thing that Brady bailed out on their relationship, though. Have you seen what the blonde bombshell looks like now? Yikes.
Maybe Tara hasn't gotten over her breakup with Brady until now and became some sort of anorexic ghoul in the process. Well at least she's not dead yet in spite of her lanky and fragile frame.
3. Bridget Moynahan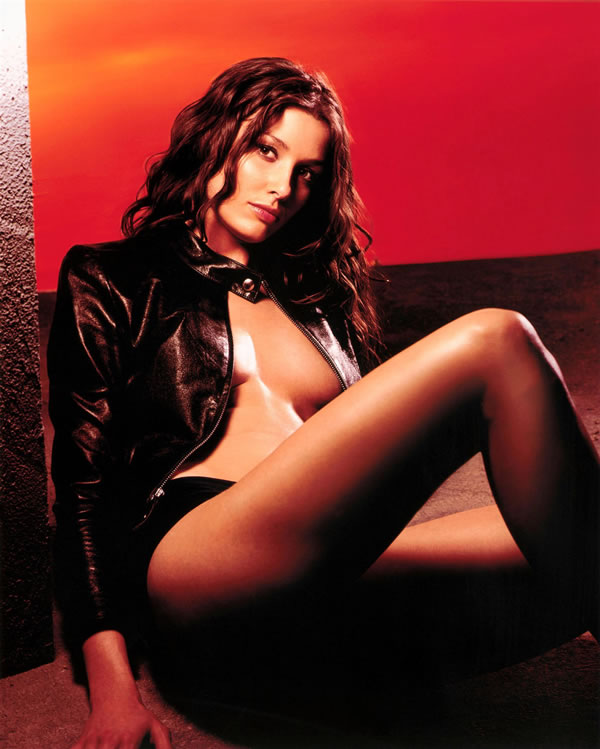 In 2003, Brady puts another Super Bowl win in the books. You know what that means, right? Yup, another hottie waiting in the wings to sweep the now two-time Super Bowl MVP off his feet.
Brady kept his movie star streak going by dating actress Bridget Moynahan from 2004 to late 2006. Moynahan starred in films such as John Wick, Coyote Ugly and I, Robot. She also had several guest spots on the hit TV show Sex and the City.
Bridget and Tom's relationship would take a wild turn after they split up in December of 2006. In February of 2007, the ravishing brunette would reveal to Brady (and the general public) that she was more than three months pregnant with the quarterback as the baby daddy.
Their son, Jack, still has a healthy relationship with his father, as well as his stepmom in Gisele. It's terrific that Brady still has a solid bond with his son from another woman, but we think that Bridget isn't too happy about the entire situation.
2. Meghan Vasconcellos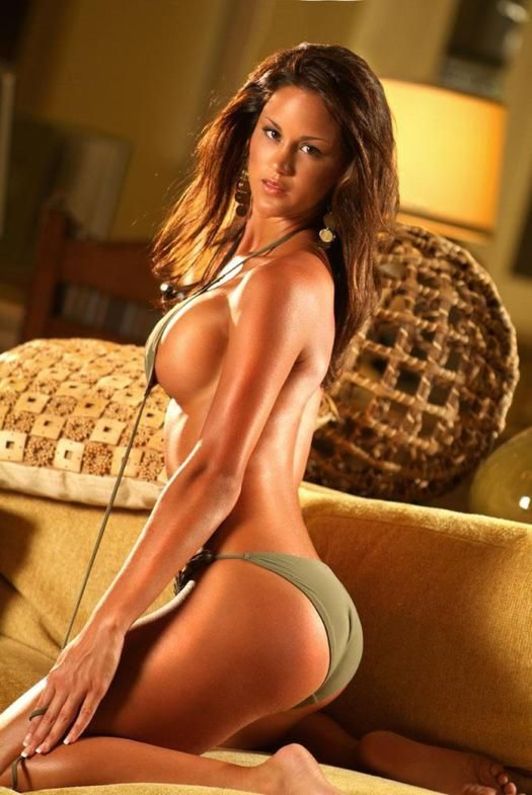 It's only a rumor, but many have speculated that Brady may have been seeing Meghan Vasconcellos on the side while he and Moynahan were still dating back in 2006. And how could Brady avoid such a vixen when Meghan herself was the line captain of the Pat's cheerleading squad at the time?
Well past is past, as Brady would soon be forever tied to the final woman on our list. Meanwhile, Meghan is now happily married to another New England player in long snapper Lonie Paxton. This Foxborough fox sure knows how to nail them Patriots players, eh?
1. Gisele Bundchen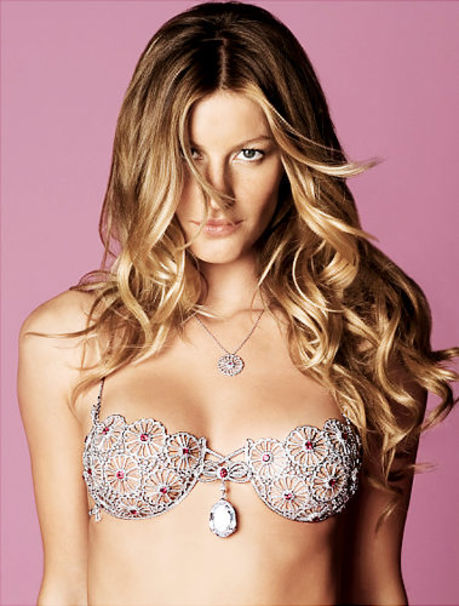 While you already know this (ergo the title of the article) there is no way we're keeping Tom's biggest trophy off of the shelf.  No Super Bowl victory can top Brady's personal accomplishment of dating and eventually marrying Gisele Bundchen.
Gisele is one of if not the most famous Victoria's Secret model of all time. The Brazilian goddess has the honor of having worn the second-most expensive piece of underwear ever created: a $15 million Thai-ruby-laden bra dubbed as the "Red Hot Fantasy Bra" as part of Victoria's Secret's annual Fantasy Bra series. But our personal favorite has got to be the equally extravagant $12.5 million VS Fantasy Bra that she wore back in 2005. Just look at that amazing shot of Gisele above. Wow.
The couple began dating in December of 2006. They were wed on February of 2009 and are still standing strong to this day. They even have two adorable kids together, Benjamin and Vivian.
With a fourth Super Bowl victory in his back pocket and a loving family to support him, Brady is floating on cloud nine. Now if only there was a way for this whole Deflategate fiasco to just disappear in the rarified air that Tom is breathing. Can't win 'em all, Tom!
Do you think Brady will still have a spectacular outing with the Pats this season? Why not create a betting account now to put your prediction to the test?
[sc:NFL490Banner ]
39,981 total views, 2 views today
Comments
comments