He's arguably the greatest quarterback of all-time. Well, of this era anyhow.
How do you measure greatness though? Is it by Super Bowl rings? If that's the case, then why is Dan Marino looked at as a legend? Why is Barry Sanders called my most, the "best" running back of all-time?
Peyton Manning left the Colts because they brought in new blood, but also because he missed an entire season with a neck injury. After the Colts gave Andrew Luck the reins, Peyton had a choice – retire or move on.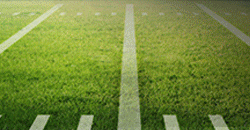 He chose to move on because he's a competitor and always wants to win. So with that said, if he and the Broncos lose Super Bowl 50 to the Carolina Panthers, will he continue his illustrious career?
Better yet, if he wins his second Super Bowl, will he retire on top? He'd be an undisputed legend, and you could win money as well, if that's his decision. If you'd like to research our 'Will Peyton Manning Retire during his Super Bowl 50 Postgame Interview' prop, read on.
If you're intrigued and want to do even more research on why the Denver Broncos should win the Super Bowl, click here.
NFL News and Previews
Will Peyton Manning Retire Following Super Bowl 50?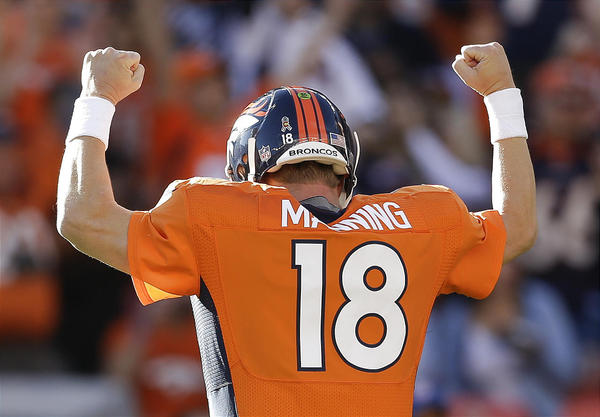 Peyton Manning has played 18 great seasons. Well they weren't all great. In fact, the last few have been slowly dragging on. Peyton has been showing signs of age for some time now. Of course, the biggest thorn in his side was actually in his neck. That injury caused him to miss the entire 2011 season. It's five years later now and two more red flags have since emerged. His finger numbness at the start of the year definitely slowed him down and now that he's playing through torn fascia in his foot, the writing seems to be on the wall.
Word has it, Peyton's feet have healed. If you ever had plantar fasciitis before, or torn plantar for that matter, you know a few weeks won't cut it. None the less, there's one game still on the schedule and the question is, will it be Peyton's last?
Will Peyton Manning retire in his postgame interview?
Our latest prop is giving Peyton +500 odds to ride off into the sunset and -1000 to stick with it and tuff out another year or two.
Should he give it another year or two, rumor has it that the Los Angeles Rams are looking into his availability following Super Bowl 50. He would have to compete with Nick Foles and potentially Case Keenum (restricted free agent) for the starting job, but it would more than likely be his spot to lose.
However, before anything is said or done by the Rams, they'd have to clear it with the Denver Broncos. The Mile Higher's (I tried a nickname that didn't really work out), still have another year with Peyton under contract, even though the job will more than likely belong to backup prospect Brock Osweiler next season. Osweiler started seven games for Denver this year and posted a 5-2 record while under center.
The absolute worst saying in journalism is "only time will tell." That unfortunately though is where we stand now. There's one last game of football to go on the NFL schedule, in the Denver Broncos year and maybe in Peyton's career. We'd hate to say goodbye, but if we do have to, at least we're making it interesting. Game on!
Create a betting account now, and don't miss to out on all the Super Bowl 50 prop action!

1,942 total views, 1 views today
Comments
comments