Seventh-seeded Wisconsin and No. 10 Pittsburgh lock horns at the Scottrade Center in one of the more intriguing matchups in the East Region.
The Badgers are going dancing for the 18th-consecutive time and have their sights on going on another deep run just like in last year's tourney, where they finished as the national runner-up. The Panthers, on the other hand, are out to prove that they can hang with or even beat top-tier programs despite owning a 1-7 record versus ranked opponents this season.
Who will reign supreme in this one? Read on below for a complete breakdown of this first-round showdown. And while you're at it, check out our some of our other opening-round previews: Villanova vs. UNC Asheville and Oklahoma vs. SDSU.
March Madness No. 7 Wisconsin vs. No. 10 Pittsburgh Preview
Where: Scottrade Center, St. Louis, Missouri
When: Friday, March 18, 6:50 PM ET
Line: Wisconsin Badgers (-2) vs. Pittsburgh Panthers (+2); total: 131.0 – view all NCAA Basketball lines
Betting on the Wisconsin Badgers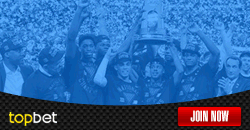 Wisconsin's made it to the Big Dance once again, but it's definitely not looking like the same old Badgers club that made it all the way to the Final Four in the past two seasons.
The Badgers have a first-year coach in Greg Gard and a totally different roster to lead them this time around. But this new look should still be able to make them competitive enough to make another deep run in the tournament.
Speaking of which, defense will unquestionably be one of their biggest keys to success. The Badgers are a very solid defensive unit that only allows opposing team to score 64.6 points, which is the 26th-lowest in the country today. They've also managed to limit themselves from foul trouble, averaging just 16.9 fouls collectively per game.
On offense, the same could almost be said for the Badgers, who have lethal weapons in Nigel Hayes, Bronson Koenig and Ethan Happ on their side.
Hayes and Koenig have played at the NCAA Tournament before and their experience will really help them guide the team down the stretch. The two lead the Badgers in scoring with 16.3 and 13.4 points respectively.
Happ, meanwhile, is only in his first year with the team, but has played phenomenally nonetheless. He's contributing 12.1 points and grabbing a team-best 7.8 rebounds on the season.
Wisconsin is 6-4 ATS in its last 10 contests.
Create a betting account now and cash in on all the juicy action during March Madness.
Betting on the Pittsburgh Panthers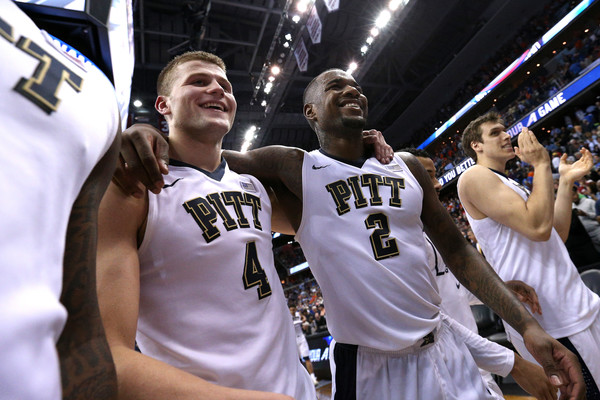 Pittsburgh's back in familiar territory after missing the Big Dance just over a year ago. This team is a pretty deep squad with 10 players averaging at least 12 minutes per game, but only three are averaging beyond 20 minutes: Michael Young, Jamel Artis and James Robinson.
Young leads them with 16.0 points per contest. He can dominate games at almost any given time and is also a relentless rebounder (7.0 boards per game). His tenacity down in the paint should be able to give the team some much-needed second-chance points and extra possessions.
Artis and Robinson, meanwhile, have been tough to handle for opponents as well. The two are putting up 24.7 points and 8.2 dimes combined, but their unselfishness could prove to be of great benefit for a Pittsburgh team that's surrounded by respectable three-point shooters like Cameron Johnson (38.0%) and Ryan Luther (44.4%).
The lack of production from their second group, however, might be the cause of their downfall in this opening-round game versus Wisconsin. Young, Artis and Robinson have all done well in carrying the load on offense throughout the season but eventually, those three are going to need some support especially against a defensive-minded club like the Badgers.
Pittsburgh is 3-7 SU and 4-6 ATS in its past 10 games as the underdog.
Writer's Prediction
Wisconsin (-2) wins it, 65-61.

Comments
comments