The 2015 Apple Cup between the No.20 Washington State Cougars and the Washington Huskies will be the 108th rendition of the long running rivalry. The Huskies currently lead the all-time series 69-32-6 and will be looking to boost that number to 70 on Friday afternoon.
The unranked Huskies are favored to beat their cross-state rivals by a decent margin of -7.5. The team has also won the last two Apple Cups and will have home field advantage on their side. They're 3-3 on their home turf but have also only scored under 30 points in one of those games. [sc:NCAA240banner ]Combine that with the fact that they're coming off a massive 52-7 blowout win over Oregon State last weekend, and we could have ourselves a barn burner on our hands.
Have a little rivalry fever? So do we. Make sure to check out our Iron Bowl Preview and Egg Bowl Preview while you're here. 

[sc:NCAAFArticles ]
No.20 Washington State vs. Washington Apple Cup Preview
Where: Seattle, Washington
When: Friday, November 27, 3:30 PM ET
Line: Washington State (+7.5) at Washington (-7.5) – view all NCAA Football lines
TV Broadcast: FOX
Apple Cup History
The rivalry's first game went down in the year 1900 and ever since 1946, Washington has hosted the game in the odd years while Washington State has played host in the even years. From 1934-61 the winning team was awarded the Govenor's Trophy and since 1962 the winners have been awarded the Apple Cup. The Huskies have a demanding lead in the series all time at 69-32-6 and have won five of the last six cups. Each of those wins were also by a touchdown or more.
Betting on the No.20 Washington State Cougars (8-3, 6-2 PAC-12)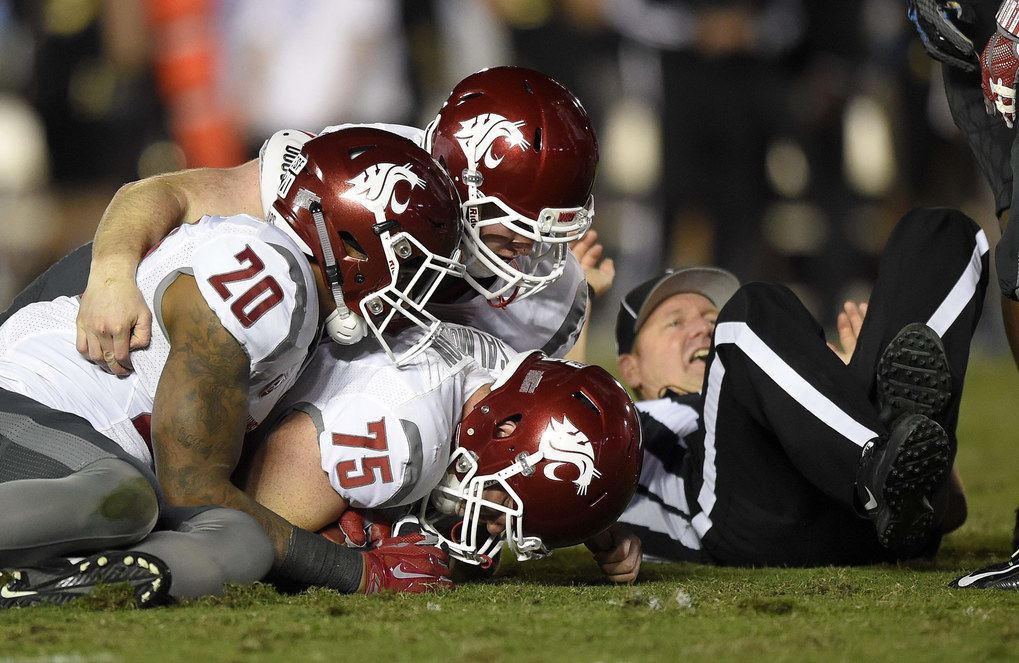 The Cougars are currently riding a pretty solid wave of success. They've won all three of their games in November and they've put up 27 points or more in each contest as well. The big question mark for their team's successful offence though is the arm of Peyton Bender. He's a relatively unknown QB but has been thrown into the mix pretty often these past few weeks due to Luke Falk's injuries. Falk was checked for a concussion after the team's November 14th game against UCLA and cleared. He was then taken off the field on a backboard last week against Colorado.
Although Falk has been putting up Pac-12 record-like numbers, Bender has been touted to have better arm strength and release speed. So while Falk has the experience on him, this could be Peyton Bender's coming out party.
As for the defense, they are one of the hottest sets in the Pac-12 right now and have a chance to take the Huskies out of bowl eligibility with the win. Rest assured, they'll be fired up and ready for some Apple Cup revenge.
Over-Under: 53.0          Point Spread: +7.5        Money: +250
Create a betting account now and put your NCAA college football predictions to the test!
Betting on the Washington Huskies (3-5, 5-6 Pac-12)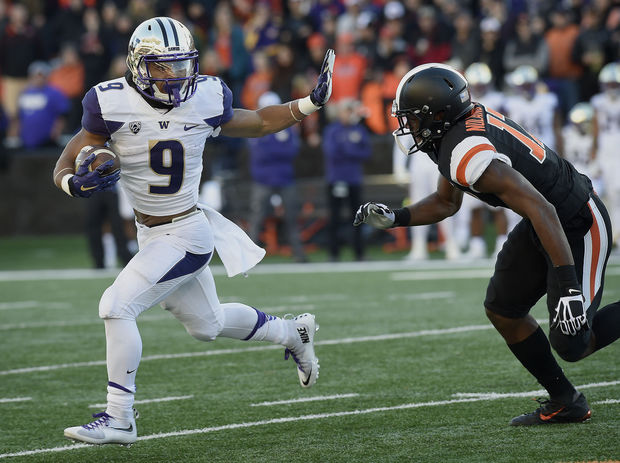 The Huskies freshmen will be leading the charge once again. Quarterback Jake Browning is coming off a fantastic week against Oregon State where went 18-20 with four touchdowns and a passer rating of 244.6. Browning's rating is the 10th highest of any QB in the nation this season. The team's other leading first-year man will be running back Myles Gaskin. Gaskin put up 127 yards last week and can go over the 1000 yard mark for the season in this game. It's not a massive feat for the young back but it will add a little more fuel to his fire for sure.
The Huskies defense has been consistently inconsistent as of late. The team has two wins in their last six games and have given up on-average just over 21 points per game in that span. They've got their work cut out for them against a Washington State offense that has really found their groove.
The Huskies are favored by -7.5 but the question marks are out there in their quest for a third straight Apple Cup.
Over-Under: 53.0         Point Spread: -7.5         Money: -300
Writer's Prediction
Washington State loses but keeps it close. Huskies take it 28-27.
[sc:NCAA490banner ]
3,111 total views, 1 views today
Comments
comments