An exhilarating race at the Australian Grand Prix this past week bodes well for the rest of the Formula One 2016 season, and we can definitely expect more of the same fast-paced action next week at the Bahrain Grand Prix.
Nico Rosberg carried his momentum from the end of last season into Albert Park to win the first race of the year, but can he keep it up in Sakhir? Let's take a look below at how Rosberg and a few other notable drivers stand leading up to April 6.
Meanwhile over on American soil, the 2016 NCAA Tournament has reached the much-awaited Final Four stage. Check out our complete previews for each of the four teams left standing at the Big Dance in Villanova, Oklahoma, North Carolina and Syracuse right after this.
Sports News and Predictions
2016 Bahrain Grand Prix Preview
Favorites – Lewis Hamilton and Nico Rosberg

$50 Free to bet on Sports! Open an account and deposit $100 to claim.
Mercedes continues to lord over the F1 scene, but it has been Nico Rosberg and not Lewis Hamilton who has been pulling the most weight for the esteemed Silver Arrows.
Rosberg secured his fourth-consecutive win two Sundays ago at the Australian Grand Prix – a streak dating back to the final three races of last season. The German is not pulling any punches early on this 2016, and appears very determined to win his first-ever race at the Bahrain International Circuit after finishing a solid third on the track last year.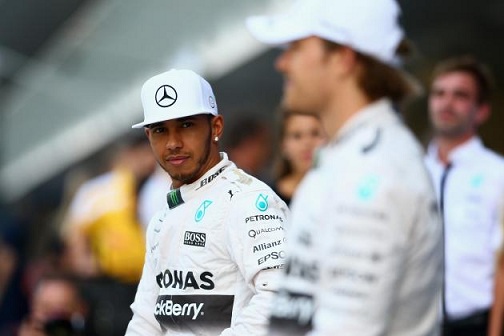 Don't count out Rosberg's infamous teammate-slash-rival in Lewis Hamilton, though. In spite of a slow start at the Aussie GP that saw him hover around sixth place for most of the early parts of the race, the defending world champion powered back to finish as the runner-up Down Under.
Hamilton may have been a little overconfident with how he came out of the Albert Park's gates, but he'll certainly bring his A-game to Sakhir next week. Considering that he has won the Bahrain GP the past two years, it's certainly hard to imagine that the brilliant Brit will hand over another win to his Mercedes running mate that easily.
Sleepers – Sebastian Vettel and Romain Grosjean
The 2016 Australian GP might forever be remembered for the nasty crash that Fernando Alonso suffered mid-race, and that unfortunate mishap ultimately served as Sebastian Vettel's downfall as well. Vettel appeared primed to hand Ferrari the first win of the 2016 season by leading in the first 18 laps, but poor tyre change strategy after the 20-minute stoppage due to Alonso's accident was a tactic that did not work out for the Prancing Horse.
Nevertheless, a third-place finish at Albert Park is still a moral victory for the four-time F1 world champion. Vettel is poised to bounce back at the upcoming second race of year too, having won at BIC in 2012 and 2013 before finishing fifth on the course last season.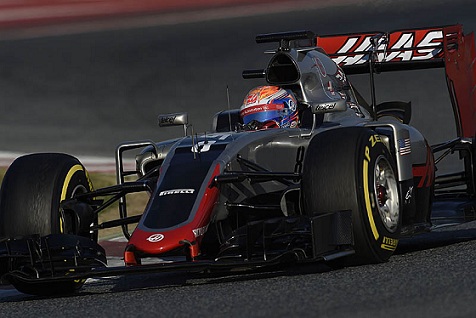 Not everybody became collateral damage after the red flag from the crash, though, as Frenchman Romain Grosjean made an impressive debut with his superb sixth-place finish at the Australian GP for American team Haas' maiden race in Formula One.
Grosjean took full advantage of a free tyre change opportunity after Alonso's crash as the only driver not to have made a pit stop before the 18th lap, technically giving him a free pit stop and allowing him to continue the rest of the race without any further pull-overs.
It wasn't just good fortune that tipped in the 29-year-old's favor, as he grittily held on to the sixth spot by fending off faster drivers such as Nico Hulkenberg and Valtteri Bottas behind him for much of the race after the stoppage. His stunning performance for the US-based manufacturer earned him F1's inaugural Driver of the Day award, thus making him a very attractive dark horse pick in Sakhir indeed.
Long Shot – Sergio Perez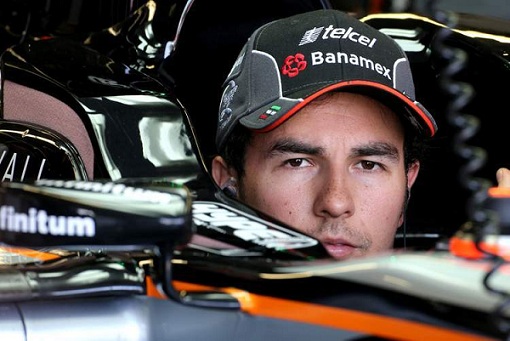 Force India's not the first constructor that comes to mind when you're asked to predict a Bahrain GP winner two weeks from now, but maybe Sergio Perez will change your mind. The Guadalajara native earned a third-place finish at BIC in 2014 and also finished a cool eighth in last year's installment.
Then again, that podium finish from 2014 doesn't really say much since that was one of only two podium finishes in driver's five seasons in Formula One. Throw in the fact that Perez has never won an F1 race yet and his relatively disappointing 13th-place finish at Albert Park a couple of weeks back, and you'd really be better off banking on another racer at the Bahrain GP other than the promising 26-year-old.
Writer's Prediction
Make that three-straight wins in Sakhir for Lewis Hamilton.
Earn a podium finish with some of your own winning predictions. Create a betting account now with America's best Sportsbook to start placing your bets in a flash.

Comments
comments