The North Carolina Tar Heels are on fire. Not only are they scoring bucket-loads of points, they've also flexed some defensive muscle as highlighted by their NCAA Tournament run. The prospect of a balanced approach from North Carolina is a scary affair. They're also the only remaining No. 1 seed left dancing.
What makes the Tar Heels very dangerous? Read on as we take a look at North Carolina's strengths heading into the Final Four.
Make your pick. But before you do, make sure to check out our other breakdowns for the remaining Final Four teams: Syracuse, Oklahoma and Villanova.
March Madness News & Predictions
North Carolina Tar Heels Final Four Breakdown
Why North Carolina will beat Syracuse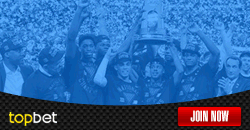 The fairy tale is over. Sorry Syracuse, but this is as far as you'll go. North Carolina has the perfect blend of offense and defense to give Syracuse problems. The Tar Heels can score, averaging 89.3 points per game in the Big Dance. They can also limit their opponents' offense with an average scoring margin of 16 points in their tournament victories.
The Tar Heels are no strangers going against Jim Boeheim's Syracuse Orange and their patented 2-3 zone. North Carolina already beat Syracuse twice in the regular season.
Why North Carolina will win it all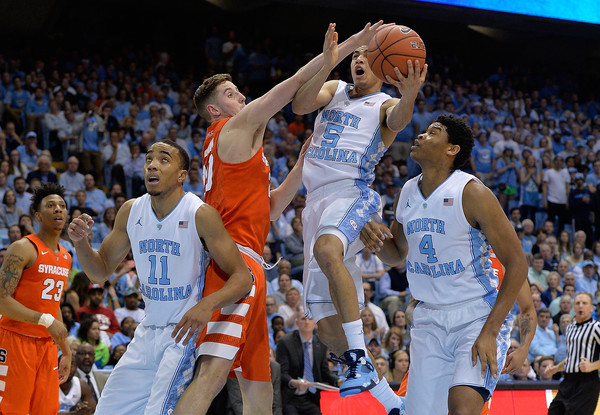 You can make the argument that North Carolina will win because it's the only remaining No. 1 seed left in the tournament. But seeds don't matter too much this late into the tournament. While the Tar Heels certainly score a lot, they will win it all due to the effort they've given defense.
It all began in the ACC Tournament. They went on a 10-0 run in the final 3:43 of the first half against Pittsburgh. They used that momentum to fuel defensive efforts, limiting their next two opponents to just 52 points per game. The Tar Heels haven't slowed down in the Big Dance. Most recently, they used a 24-0 run as they didn't allow Notre Dame to score for a span of 14 possessions.
A highly-focused Tar Heels squad locked in on D will be difficult to beat.
Key Stats
Their defense has made things tough for their opponents in the postseason. But North Carolina is known first and foremost for their offense. The Tar Heels are scoring 89.3 points per game in the Big Dance. Their top four players – Brice Johnson, Joel Berry II, Marcus Paige and Justin Jackson – are each averaging well over 10 points per game this season.
Those same four have also scored in double digits in the NCAA Tournament. Johnson remains North Carolina's main man, averaging a whopping 21 points per game this postseason. Don't expect North Carolina, or their big man to slow down any time soon.
Backing the Tar Heels to get through the Final Four? Create a betting account now and put your money where your mouth is.

Comments
comments