And the Cinderella run continues. The 10th-seeded Orange defied the odds once again as they successfully booked a ticket to the Final Four after coming back from a 16-point deficit to beat No. 1-seeded Virginia in the Midwest Regional final. But now, the question is: Can Syracuse to surprise us with another improbable win against the North Carolina Tar Heels?
Read on below for a breakdown on how the Orange team can take down North Carolina and eventually bring home the national championship this year. Meanwhile, get to know more as well the other Final Four participants: Oklahoma, Villanova and the aforementioned Tar Heels.
Syracuse Orange Final Four Breakdown
Why Syracuse will beat North Carolina
It's hard to believe that many felt that the Syracuse Orange didn't deserve to go dancing this year. But those people are probably having second thoughts right now especially after the Orange's jaw-dropping 68-62 win over Virginia.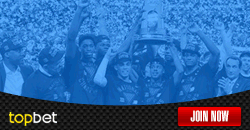 In that game, the Orange kept their composure and lighted it up in second half, as they came back from a double-digit halftime deficit by outscoring the Cavaliers by 20 points, 47-27. Malachi Richardson racked up a game-high of 23 points on 6-of-16 shooting and Michael Gbinije dished out a team-best six assists to compensate for his miserable shooting night.
And if it's still not obvious, those two along with Trevor Cooney, who was held to eight points versus Virginia, are going to be the main keys to Syracuse's chances of beating their Final Four opponent—North Carolina. The three are averaging 43.6 points combined this season.
Gbinije, in particular, leads Syracuse in scoring with 17.6 points per game and if he manages to put on a huge offensive performance, the Orange might just be able to hang around long enough and ultimately pull off another shocker.
Why Syracuse will win it all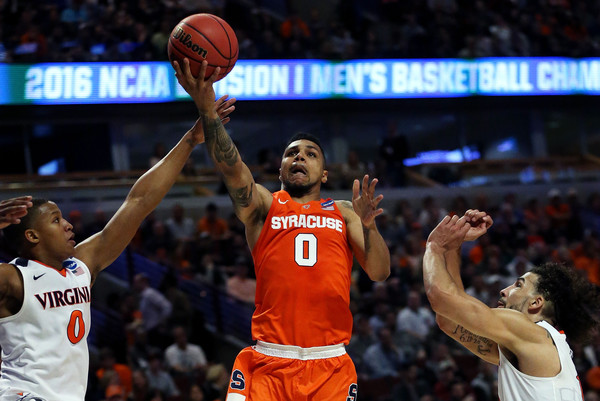 Yes, Syracuse has scored enough points to win the first four games in the tournament, but its defensive efforts deserve most of the credit actually. The Orange, who are allowing 64.7 points this season, have limited each of their previous four opponents to 62 points or less. They should still be able to still win games despite having a rough shooting night so long as they keep playing solid defense.
Plus, with their big win over Virginia last night, the Orange's confidence level should continue to rise up and eventually play a significant factor in helping them complete one of the most incredible Cinderella runs in tournament history.
Key stats
Efficiency from both sides of the court basically explains why this club has managed to reach this deep in the tournament. Syracuse is scoring 69.0 points and is surrendering just 55.8 points in its previous four wins.
Also, turnovers have played a big part on the Orange's defense, as they've managed to force a total of 40 TOs in the last two games.
Do you think that the Orange can complete their Cinderella run? Well, create a betting account now and cash in on them.

Comments
comments