More postseason action comes our way this Sunday with a couple of blockbuster matchups from both the NBA and the NHL. The much-awaited Game 3 clash between the Golden State Warriors and the Oklahoma City Thunder will tip-off at the same time that the Tampa Bay Lightning and the Pittsburgh Penguins face-off in their own Game-5 rubber match.
Although you can only keep a close eye on either one of these two showdowns, there's always some sweet betting opportunities that you can take part of for both of these blockbusters at the same time. Let's quickly round-up what's in store for us this Sunday night.
For an in-depth look at both of these contests, head on over to the links found below right after this.
NBA News & Predictions
Golden State Warriors vs. Oklahoma City Thunder (8:00 PM ET)
Line: Golden State Warriors (-3) at Oklahoma City Thunder (+3); total: 220.0 – view all NBA lines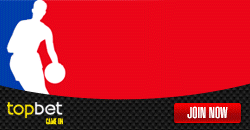 After a shocking defeat in Game 1, the Golden State Warriors bound back in a big way in Game 2 this past Wednesday, 118-91. Rebounding once again proved to be the deciding factor in this series, with Golden State winning the battle of the boards that evening, 45-36. The Thunder had a 52-44 rebounding advantage themselves en route to stealing Game 1 on Monday.
Apart from rebounding, the Warriors found their shooting stroke at the right time as well. Seven players scored in double-digits in Game 2, with league MVP Stephen Curry leading the way once more with his 28 points (5-of-8 from downtown). With the offense clicking again, the Dubs remain -340 favorites of winning this series, and slight favorites to emerge victorious this Sunday night just the same.
Writer's Prediction
Golden State (-3) prevails with a thrilling 108-106 victory on the road.
Tampa Bay Lightning vs. Pittsburgh Penguins (8:00 PM ET)
Line: Tampa Bay Lightning (+175) at Pittsburgh Penguins (-210); total: 5.0 – view all NHL lines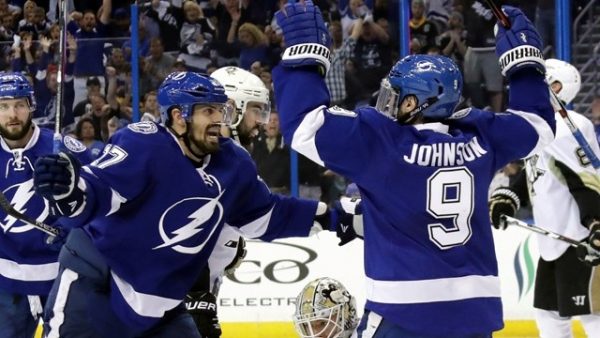 Both the Tampa Bay Lightning and the Pittsburgh Penguins are dealing with goalie issues at the wrong time. The Penguins fell short of a comeback victory on Friday, falling 4-3 to the Lightning after switching to Marc-Andre Fleury between the posts in place of suddenly-struggling rookie Matt Murray.
Meanwhile Tampa Bay, who's still without star netminder Ben Bishop, has gotten by with backup Andrei Vasilevskiy as its starting goalie in large part to its potent offense. Considering that the Lightning managed to find the back of the net nine times in three regular-season contests against Pittsburgh's Fleury, they are still in good shape to seize control of the series this Sunday night, and likely improve their current +200 odds at winning the entire series.
Writer's Prediction
Tampa Bay (+175) wins with another dominant offensive performance, 4-2.
Create a betting account now to cash in on all the daily action from the NBA and NHL postseason.

Comments
comments