It was a tale of two road trips last Sunday for the Chicago Bears and New York Jets in Week 2. The Bears snatched victory from the claws of defeat in San Francisco, with a late fourth quarter rally. Meanwhile, the Jets built up a big lead in Green Bay only to throw it away in the end. That leaves them at 1-1 heading into their Monday Night showdown.
With both teams banged up on both sides of the ball, is another wild ending in store or can either quarterback capitalize on the other's shaky secondary?
Check out another battle between 1-1 teams in our Cowboys vs. Rams preview, and read on to see who comes out with a big win on the big stage this Monday Night.
[sc:Football ]
Chicago Bears vs. New York Jets Monday Night Football Preview
When: Monday, September 22, 8:30PM ET
Where: MetLife Stadium, New York
Line: Chicago Bears (+1) at New York Jets (-1); total 45.5 – view all NFL lines
Betting on the Chicago Bears
After three disastrous quarters against the 49ers on Sunday Night Football, the Bears were on the verge of going 0-2 and looking like one of the big disappointments in the NFL through two weeks. But lo and behold, Jay Cutler leads three touchdown drives in a span of nine minutes to pull off an incredible come-from-behind win.
[sc:NFL240banner ]As great as that victory was, though, the Bears still have some huge problems to address heading into New York, mostly on offense. The Bears produced a mere 216 yards of total offense, 46 on the ground and 170 from the air.
With their offensive line missing center Roberto Garza and guard Matt Slauson due to ankle injuries, the Bears just couldn't get their running game going. Even a great back like Matt Forte could only muster 21 yards on 12 carries. But even with a healthy line, running the ball was never going to be an area of strength against the Jets, who've had one of the best run defenses in the league over the last few years.
The Bears' main advantage lies in the passing game, which wasn't close to firing on all cylinders against the Niners because receivers Brandon Marshall and Alshon Jeffery were both playing hurt. And even in a diminished state, Marshall still summoned the energy to catch three touchdowns. An extra day's recovery for both will be crucial for the Bears to take full advantage of the Jets' banged up secondary.
Speaking of banged up secondaries, the Bears could be absolutely decimated in that position. Defensive backs Sherrick McManis, Charles Tillman, and Chris Conte all suffered injuries at San Francisco and their availability against the Jets is unknown. Rookie Kyle Fuller came up big with two key fourth quarter interceptions against the 49ers, but the Bears will need more unsung heroes if their regular starters can't overcome their injuries.
The one constant in the Bears' road games under head coach Marc Trestman has been points. The over has gone 7-2 in nine road games under him thus far.
Create a betting account now and make some money with the NFL season in full swing.
Betting on the New York Jets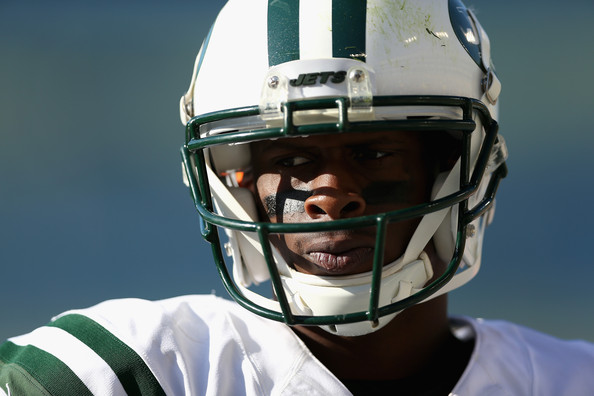 The Jets gave it their best shot against the Packers at Green Bay. They led by as much as 21-3 in the first half, with that terrific run defense limiting Eddie Lacy and the Packers running game to just 88 yards, while the Jets' ground attack ran for a cool 146 yards and two touchdowns.
But the Jets' Achilles heel – its patchwork secondary – was eventually exposed by Aaron Rodgers and the Packers. The Jets allowed 346 passing yards, 209 to receiver Jordy Nelson alone, and three touchdowns as the Packers rallied for a 31-24 win.
The Jets' starting cornerbacks, Darrin Walls and Antonio Allen, looked out of their depth against Green Bay, while Dee Milliner was noticeably still hampered by the after-effects of his high-ankle sprain. If they don't get any better, they can only hope Marshall and Jeffery also don't recuperate from their injuries which slowed them down against the 49ers.
With help from the generous Raiders defense, the Jets' running game currently leads the NFL in rushing with 358 yards through two games, and it should be able to keep that going against a Bears defense that's had its problems containing the run. The Jets could use more of that productivity from their passing game, which is where they can truly exploit the Bears.
But is their quarterback up to the task? Geno Smith threw for 176 yards and completed just half of his 32 pass attempts in Green Bay, a far cry from his 82 percent completion against the Raiders in Week 1. And with No. 1 receiver Eric Decker suffering a hamstring injury late against the Packers, Smith's ability to challenge that Bears secondary becomes more and more doubtful.
Decker or no Decker, the Jets will be a tough out at home, regardless. They're 7-2 in their last nine games at MetLife Stadium.
Writer's Prediction
With both teams hurting, it'll be a tight contest throughout, but just like in San Francisco, the Bears will have too many offensive weapons in the end. The Bears win and cover -1.
[sc:NFL490Banner ]
1,947 total views, 1 views today
Comments
comments