No. 2 Kansas is heading full speed ahead toward an eighth Big 12 conference crown in the past 12 years. But before the Jayhawks think of regular season titles, they'll need to get up for a big game at No. 25 Texas. The Longhorns will have the benefit of playing on their home court for this game. They recently blew out No. 3 Oklahoma 76-63 at the same venue on Saturday. Texas is a very live dog, which could spoil Kansas' plans.
Get everything you need heading into March Madness. Check out our complete previews for Oklahoma State vs. Iowa State and Syracuse vs. North Carolina.
March Madness News & Predictions
Kansas Jayhawks vs. Texas Longhorns Preview
Where: Frank Erwin Events Center, Austin
When: Monday, February 29, 8:00 PM ET
Line: Kansas Jayhawks (-2) at Texas Longhorns (+2) – view all NCAA Basketball lines
Betting on the Kansas Jayhawks (25-4)
The Jayhawks need just one more win to keep this season's title for their selves. They have two opportunities to do so with Texas on deck for Monday and Iowa State on Saturday. Kansas enters this contest on the heels of nine straight victories, four against teams ranked in the top 25.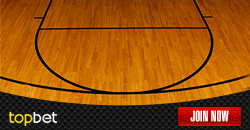 Kansas has won nine of their last 10 games against Texas. Most recently, the Jayhawks beat the Longhorns 76-67 at home on January 23. Perry Ellis (16.2 points per game), the team's leading scorer, had 26 points against Texas last month. He has a combined 54 in his last two games against the Longhorns. He had plenty of help from Wayne Selden Jr., who scored 19 in the latest matchup.
Ellis and Selden haven't looked too hot recently, though. Ellis contributed just eight points on 4 of 13 shooting in Saturday's win over Texas Tech. Selden has been limited to nine points in his last two outings.
The Jayhawks may not need to be concerned. They have a pretty solid bench player. Svi Mykhailiuk had a team-best 17 points off the bench in Saturday's victory. Having a reliable sub should allow Kansas to keep competitive if their stars get cold.
Kansas is 4-0 SU/ATS in their last four on the road.
Betting on the Texas Longhorns (19-10)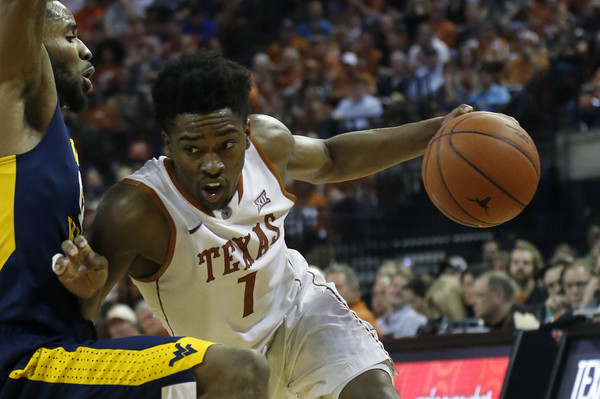 Texas has every reason to get up for this game despite sitting at fifth in the Big 12 standings. They can be the first team since Kansas in the 2008 national tournament to beat a pair of top-three opponents in back-to-back games. The Longhorns beat No. 3 Oklahoma on Saturday. They'll have a prime chance to upset Kansas, playing at home Monday night.
Texas is led by the ever-reliably Isaiah Taylor. He's averaging 15.5 points per game this season. Taylor has been especially good against Kansas, tallying 23 points in each of the Jayhawks' last two visits. The Longhorns split those two home outings against their Big 12 rivals. The junior guard has a combined 37 in his last two games. He tallied a team-high 18 against the Sooners on Saturday despite shooting a horrible 5 of 15.
Taylor isn't the be-all and end-all of Texas. He'll have plenty of support from Javan Felix and Connor Lambert. Felix has scored a combined 27 on 11 of 20 shooting in his last two outings. He should give the Longhorns an offensive pop after scoring 13 on Kansas last month. Lambert is coming off a very solid 14-point and eight-rebound performance against Oklahoma. He shot an outstanding 4 of 7 from downtown. He shot 5 of 7 from three in January's loss to Kansas.
The Longhorns are 6-2 ATS in their last eight at home.
Writer's Prediction
Kansas will be all business. The Jayhawks (-2) earn a hard-fought win on the road.
Create a betting account now and dip your toes in the wild college basketball games to come.

Comments
comments