The track and field portion of the 2016 Olympic Games is not short in drama, specifically with the recent developments over at the 100 metres event. Reigning gold medalist Usain Bolt's status heading into Rio is up in the air as we speak, which leaves the event wide open for the rest of the field that includes Bolt's long-time rival, Justin Gatlin.
Can Bolt still make Olympic history this year, or will someone else be able to seize his 100m throne? Let's find out below.
For more in-depth 2016 Olympics coverage, check out the following previews on a handful of other marquee events:
Men's Soccer | Women's Soccer | Men's Basketball | Men's Singles Tennis | Women's Singles Tennis
---
Cash In on the Best Online Sportsbook Offers Now at TopBet!
---
2016 Olympics Men's 100m Odds update
Favorites
Usain Bolt (-200)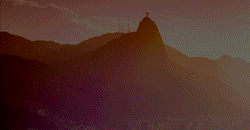 Fans of Usain Bolt have got to be sweating now after the news of the 29-year-old sensation's hamstring injury broke out early this July. The world-record holder at the 100m and 200m races was forced to withdraw from the Jamaican trials this month after the injury occurred.
However, Bolt is still extremely hopeful that he'll put on another fantastic showing in defense of his 100m gold medal. Granted that the optimism came from the Jamaican stallion's own mouth, it's pretty much safe to say that the injury is nothing more than a minor hurdle, and that Bolt will indeed make history by becoming the first-ever gold medalist at the 100m dash in three-consecutive appearances at the Olympic Games.
Justin Gatlin (+150)
Basically, only one man is considered a true challenger to Bolt's dominance: Brooklyn's very own Justin Gatlin.
Gatlin is no stranger when it comes to Olympic success, as he had already won gold at the 100m event back in 2004. However, that victory is highly considered to be a tainted one, as Gatlin had faced doping bans before (2001) and after (2006) his win in Athens. Then again, the repeat offender owned up to the crimes, served his time, and now appears to be back with a vengeance.
The 34-year-old New Yorker won bronze at the 100m event in London back in 2012, making him one of only a handful of runners to make a podium finish at the Olympics. Gatlin also currently owns the fastest time in 100m this year (9.80 seconds), which he set during the US Track and Field Olympic trials this July.
Sleeper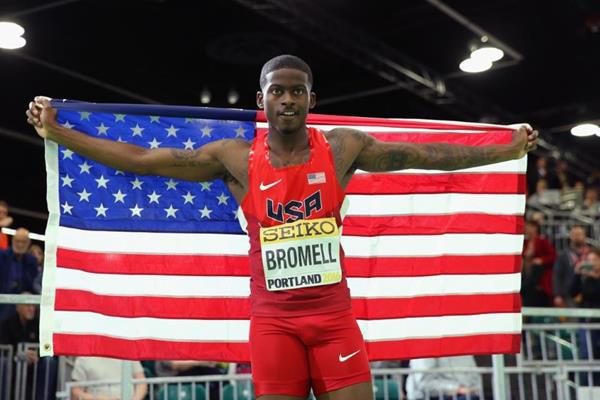 Trayvon Bromell (+1,200)
Apart from Gatlin, the United States has plenty of other talented runners, namely rising 21-year-old Trayvon Bromell. The product out of Baylor is a two-time gold medalist as a junior athlete, winning the 4x100m relay in both the 2013 Pan American Junior Championships and the 2014 World Junior Championships.
Bromell's short stint in the big leagues has gotten off on the right foot as well, bagging gold at the 60m dash at the World Indoor Championships in Portland before finishing second to Gatlin in the US Track and Field Olympic trials with a superb time of 9.84 seconds.
While Bromell's youth and potential is starting to bear fruit as early as now, he only qualifies as a solid sleeper this year in Rio considering that the likes of elite runners Bolt and Gatlin are still in the thick of the medal hunt.
Long Shot
Asafa Powell (+3,000)
Before Usain Bolt became a household name in track and field, his fellow countryman, Asafa Powell, was busy racking up medals of his own.
Powell has won a total of 10 medals – five gold – from various major track and field tournaments throughout his career. However, his one and only gold medal at the Olympics was attained back in 2008 in Beijing at the 4x100m relay. Furthermore, the now 34-year-old sprinter had also tested positive for PEDs in 2013 and served an 18-month ban for it as well, which is indicative of his struggles to keep pace with the younger runners of the present.
Powell's glory days may be well behind him at this point, so banking on this former Jamaican standout to win another gold medal at Rio does indeed come with a huge risk.
Writer's Prediction
Bolt (-200) completes the first-ever 100m gold-medal Triple Crown with flying colors.
Create a betting account now to start placing some stakes on any and all of the exciting Olympic events ahead!

2,610 total views, 1 views today
Comments
comments