At long last, the 2015-2016 NFL season is just days away. America's top sports league is set to kick off, beginning with the Steelers vs. Patriots matchup on Thursday, Sept. 10. But before the new season gets going, let's first take a look at our first power rankings of the year, where we rank the 10 best teams heading into Week 1 and justify why they belong among the top third tier of the league.
For more invaluable resources in preparation for the new season, check out our listing of the complete NFL TV schedule, as well as our complete NFL divisional picks.
[sc:Football ]
NFL Week 1 Power Rankings
1. Seattle Seahawks
Next Game: at St. Louis Rams
[sc:NFL240banner ]Everyone knows about the Seahawks' amazing defense, which has led the NFL in scoring defense for three straight years. Even with Kam Chancellor's offseason holdout, this unit – with Earl Thomas, Richard Sherman and Bobby Wagner all locked up – should once again finish in the top five defensively.
Meanwhile, the additions of Jimmy Graham and Tyler Lockett as weapons for Russell Wilson in the passing game could give them another dimension offensively aside from Beast Mode.
This was a team that was one play away from winning back-to-back Super Bowls. That's more than enough to earn top spot, for the time being at least.
Writer's Prediction: Seattle starts off the season with a win over the Rams.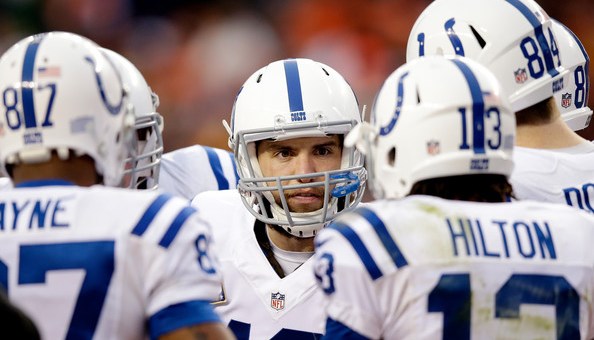 2. Indianapolis Colts
Next Game: at Buffalo Bills
With an army of receivers, a competent running back, and a possible MVP-like season for Andrew Luck, the Colts offense is looking mighty scary. They're one of four co-favorites at +700 to win the Super Bowl this season, and they have the easiest path toward the playoffs thanks to their cakewalk schedule.
There's so much talent in that offense with Luck, Frank Gore, Andre Johnson and T.Y. Hilton. Just how high that offense can fly will be a little clearer after their Week 1 showdown against Buffalo's formidable defense.
Writer's Prediction: The Colts beat the Bills on the road.
3. Green Bay Packers
Next Game: at Chicago Bears
The Packers would've been the No. 1 team in these rankings, but the season-ending injury to Jordy Nelson knocked them down a couple of spots. Losing Nelson's ability to take the top off defenses will be tough to replace (although it should hardly matter in Week 1 at Chicago).
Make no mistake, though. Green Bay can still match its league-leading 30.4 points per game from last season as long as reigning NFL MVP Aaron Rodgers remains healthy.
Writer's Prediction: The Packers blow by the Bears.
4. Denver Broncos
Next Game: vs. Baltimore Ravens
There are some significant questions that must be asked of a Denver offense that will feature a 39-year-old Peyton Manning playing a brand new system behind a brand new offensive line. Through his last four games of last season, Manning threw just three touchdowns against six interceptions with a very un-Manning-like 76.8 QB rating.
The Denver defense, though, is very, very good. It ranked No. 4 in defensive DVOA last season, and should continue to ease the burden on Manning and the offense for a change.
Writer's Prediction: The Broncos beat Baltimore at home.
5. New England Patriots
Next Game: vs. Pittsburgh Steelers
Even if Tom Brady was available for the first four games (which he won't be), it'd still be hard to put the Pats any higher after their curious offseason. Darrelle Revis and Shane Vereen, big-time contributors to last season's Super Bowl win, are gone with no notable replacements.
However, it's just not a good idea to completely discount Bill Belichick. The Pats still have capable playmakers on both sides of the ball (Gronk and Julian Edelman on offense, Jamie Collins and Devin McCourty on defense), which means they should be fine until Brady returns.
Writer's Prediction: The Pats are upset at home.
Create a betting account now and cash in on the NFL's weekly dose of upsets.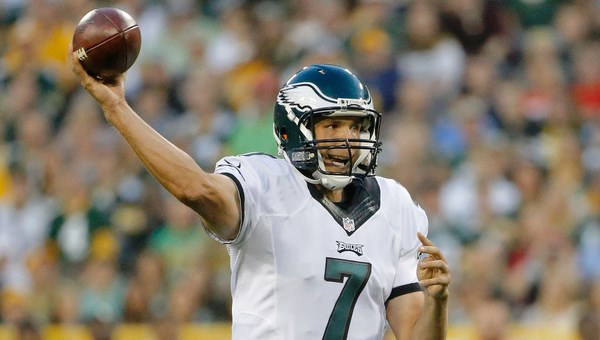 6. Philadelphia Eagles
Next Game: at Atlanta Falcons
Believe in the hype! Chip Kelly went all Dr. Frankenstein on his Eagles roster this offseason, and the end result could be just that: a monstrously frightening team on the field. That's certainly what oddsmakers believe this team could be, as they have the Eagles priced at +800 – the same odds as the Pats – to win the Super Bowl.
Sam Bradford didn't see much action in preseason, but when he did – 10-of-10 for 121 yards and three touchdowns vs. Green Bay – he ran the Kelly offense flawlessly. Obviously, the Eagles' season hinges on his health. But he's healthy at the moment, so Philly gets the benefit of the doubt… for now.
Writer's Prediction: The Eagles outgun the Falcons.
7. Dallas Cowboys
Next Game: vs. New York Giants
No matter how good the Cowboys' offensive line is, it's tough to believe that the team won't miss DeMarco Murray even a little bit this season. Tony Romo and Dez Bryant are still around, though, and the Cowboys offense which ranked No. 4 in DVOA last season should be hovering around that level again.
Their defense is still highly questionable, especially the secondary after the loss of Orlando Scandrick for the year. Thankfully, it should have a much-improved pass rush with Randy Gregory and Greg Hardy (when he returns from suspension).
Writer's Prediction: The Cowboys beat up on the Giants.
8. Baltimore Ravens
Next Game: at Denver Broncos
Although question marks remain with the receiver and cornerback positions, one thing is for sure: the Ravens will beat people up in the trenches. Baltimore has been outstanding in terms of building (and re-building) both lines, which will make them a very solid unit at establishing and stopping the run.
Justin Forsett exploded for 1,266 yards and eight touchdowns last season, and should remain the focal point of the offense even with Gary Kubiak no longer in town.
Writer's Prediction: The Ravens fall to Denver at Mile High.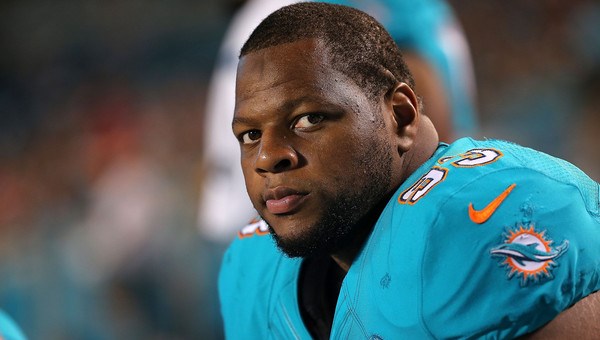 9. Miami Dolphins
Next Game: at Washington Redskins
Things are looking very sunny down in South Beach. Landing a legit superstar in Ndamukong Suh will help solidify last year's leaky run defense – No. 18 per DVOA – almost immediately, while Ryan Tannehill has all the tools (the interior of the offensive line aside) to have a breakout year.
The Dolphins have the talent necessary to go over 9.0 wins this season and register their first winning season in the last seven years.
Writer's Prediction: The Dolphins do the business over Washington.
10. Pittsburgh Steelers
Next Game: at New England Patriots
The Steelers could have quite a bumpy first quarter of the season, as they must withstand the loss of Le'Veon Bell (suspension) for two games, Martavis Bryant (suspension) for four and Maurkice Pouncey (broken leg) for at least 10 games.
However, the trio of Ben Roethlisberger, Antonio Brown – the NFL's top receiver last year with 129 catches for 1,698 yards and 13 touchdowns – and Bell (when he returns) is so good that it can overcome any lingering concerns on defense.
Writer's Prediction: The Steelers steal one against the Pats at Foxboro.
[sc:NFL490Banner ]
1,991 total views, 1 views today
Comments
comments