2019 Update: Looking for Super Bowl 53 computer picks? View the new article right here.
These days, Super Bowl bettors are looking for an edge anywhere they can find it. Sports media expert picks don't seem to be enough anymore, and even animal kingdom predictions are up for debate (can't imagine why?). So what's the next closest thing to a sentient being Super Bowl pick? Robots of course! Well, not just robots, but any electronic system or IoT (internet of things) device that can blurt out a winner. So here we are, curating computer picks from around the world to give our savvy bettors another shot at breaking the sportsbook with the most comprehensive analysis (experts + animals + robots) around. Register to play, read below, and make your bet on the 2018 Super Bowl.
Current Computer Picks Total: Eagles 2 / Patriots 3 (and one pending)
Super Bowl LII Picks and Predictions from America's Favorite Computer Systems
CBS Sports Computer Model – Bet the Under
CBS Sports' computer model beat nearly every tracked expert pick this season, so bettors have been paying close attention to this one. This week, the system simulated Super Bowl LII 10,000 times and came up with some interesting results. For one, the 60% of the model's simulations love the Under, which is currently priced at -110 at TopBet, with a 48.5 benchmark. The model expects 45 points to be scored, clearing the Under. No word on which side of the spread is winning yet, so bookmark this article and return for updates.
Tecmo Super Bowl Prediction – Philadelphia Eagles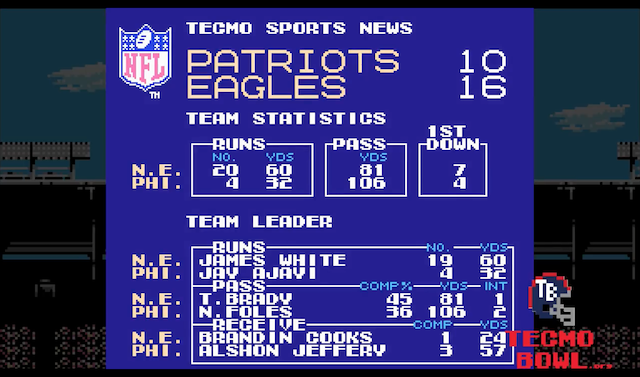 For those that don't remember, the Temco Bowl is/was an American football arcade game developed and released by Tecmo three decades ago (1987). Well, in spirit of this special time of the year, the fine folks behind the iconic game tech recreated a Tecmo Bowl simulation of what might happen for Super Bowl LII. The result, was a nail biting, low-scoring game between the Eagles and Patriots. Highlights (depending on which team you favor) include the Eagles getting off to an early 14-0 lead, with the Patriots scoring their first points on a second-quarter fumble by Nick Foles that was grabbed by Eric Rowe and returned for a touchdown to make it 14-7. Apparently Tom Brady doesn't log a single passing yard by the end of the first half – that could happen, right? Some additional unlikely events are run through the less-than-perfect simulation, but all you really need to know is the end result, which has the Eagle's winning 16-10.
Here's a little something to tide you over until February 4:
EA Sports Madden NFL 18 – New England Patriots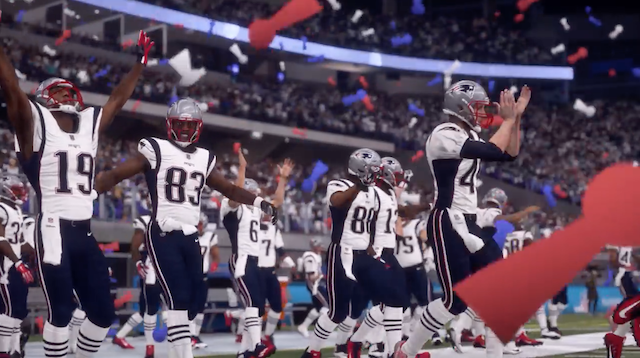 The popular EA Sports Madden NFL 18 game has run its simulation for the Philadelphia Eagles vs New England Patriots Super Bowl matchup. The result, was a predictable one for the iconic video game. New England won the simulation by a score of 24-20, with Tom Brady being named Super Bowl MVP. Is there some bias here, given that Brady is on the cover of NFL Madden 2018? In the simulation, Brady put up 342 passing yards, threw for three touchdowns and one interception. How much stock should you put in this Madden prediction? Since Super Bowl XXXVIII (14 years ago), the simulation has picked the winner 10 of 14 times. Not bad odds folks.
Here's Madden's summary of Super Bowl 52:
Predictalator Software – New England Patriots
Paul Bessire's Predictalator (analytics software) ran its annual simulation for a total of 50,000 times, determining that the New England Patriots won 60.7 percent of the time, with an average score of 27.6 to 23.0 in favor of the Pats. Can you trust these stats? Predictalator has an all-time 57-29 record in the NFL playoffs. Not bad at all.
Amazon Alexa Prediction – Philadelphia Eagles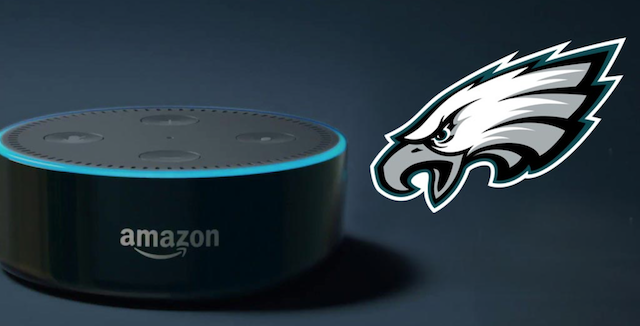 We included Amazon Alexa's pick as an honorable mention in our annual Animal Super Bowl Predictions article (here) but of course "her" inclusion makes more sense here. Unlike Siri (who can't commit -see below) Alexa has given a very clear answer when asked about who the 2018 Super Bowl victor will be:
"I'm flying with the Eagles with this one because of their relentless defense and the momentum they've been riding off their underdog status. E-A-G-L-E-S. Eagles."
SIRI Prediction – New England Patriots (sort of)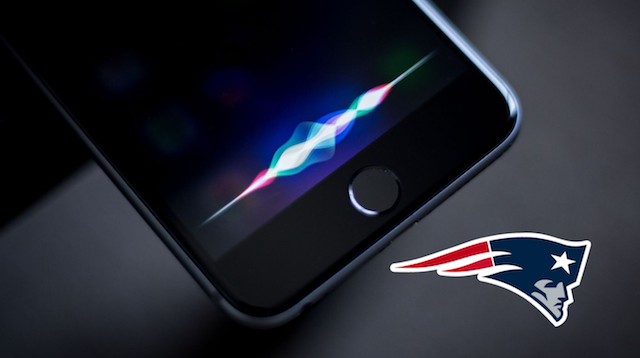 Apple's SIRI is less sentient than Alexa, simply grabbing search engine results when asked about her pick to win Super Bowl 52. While her exact response may vary from person to person, when asked "Who will win the Super Bowl", SIRI simply states:
"Apparently, the odds favor the Patriots over the Eagles by 5 points."
---
Computers are nearly split on this one. But there's nothing like good ol' fashioned human intuition when it comes to picking the big game. Register before February 4 and bet on the 2018 Super Bowl.
3,486 total views, 1 views today
Comments
comments