Not all of us have good parents. By now, you must have heard of this poor Jack Johnson guy, a star defenseman for the Columbus Blue Jackets, who can vouch for that sentiment. Last week, Johnson's name hit the headlines when it was reported that he filed for bankruptcy after accruing debts upward of $10 million, which is far more than the value of his remaining assets. The culprits? His parents.
But we're not here to talk about bad parenting. We're here to show that Johnson's financial situation isn't exactly a new thing in sports. For every Michael Jordan, who parlayed his basketball earnings into successful business ventures, there's an Allen Iverson, who just loses his marbles when it comes to spending money. The sports world, in fact, has more Allen Iversons than Michael Jordans.  Below are ten well-known athletes, who despite their multi-million paychecks, managed to drive themselves into bankruptcy.
Is a list of bankrupt athletes not enough to satisfy your schadenfreude? Perhaps our list of ten athletes with the most illegitimate children will do the trick.
Sports News and Predictions
Bankrupt Millionaire Athletes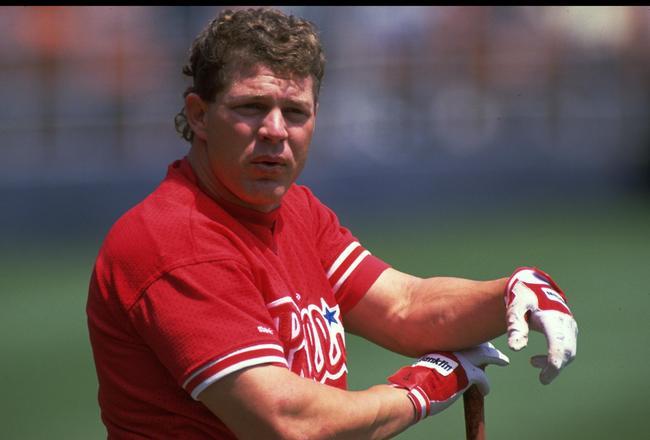 Lenny Dykstra
When you speak of the name Lenny Dykstra, you are either referring to Lenny the baseball player or Lenny the good for nothing scumbug. For the sake of this list, let's talk about the latter version of our boy Lenny. Dykstra has a grocery list of unlawful incidents, including one that has something to do with him going bankrupt. Throughout his 12-year MLB career, Dykstra amassed $36 million and earned more after his playing days through the stock market and real estate. The good times ended when the stock market collapsed in 2007, which eventually led him to declare bankruptcy in 2009.
Lawrence Taylor
The football Hall of Fame member earned millions during his days as a star linebacker for the New York Giants but couldn't keep himself from the evils of drugs, alcohol, women, and ill-advised business decisions that all contributed to his financial downfall. In 2009, Taylor was forced to file for bankruptcy in order to avoid home foreclosure. Don't start feeling bad for the guy: Taylor was charged with statutory rape the following year and was sentenced to six years of probation.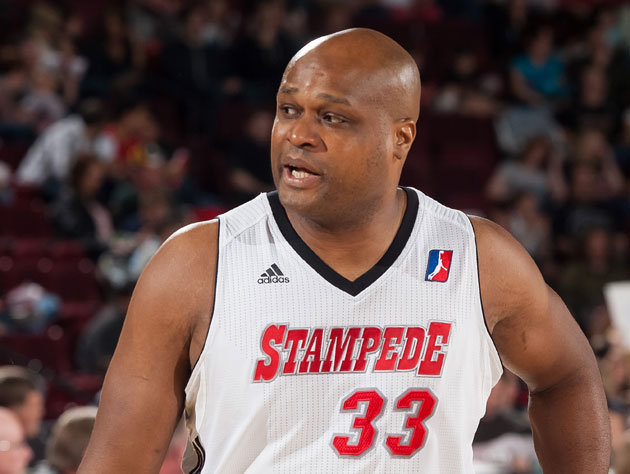 Antoine Walker

$50 Free to bet on Sports! Open an account and deposit $100 to claim.
Walker is one of the many pro sports stars that have done what is now considered a benchmark of athlete bankruptcy: selling their championship rings. After an NBA career that spanned from 1996 to 2008, the All-Star forward (pictured here in his uniform for the D-league's Idaho Stampede) had so little left in his bank account that he had to put a price tag on his championship ring he got when he played for the Miami Heat.
Like most of his comrades on this list, Walker blew nearly all his money in gambling, bad business investments, and by practically being a walking ATM to friends and family members. In 2010, with debts amounting to over $12 million and with only $4.3 million in assets, Walker finally decided that it was time to file for Chapter 7. Three years later, Walker apparently sorted out his financial troubles and announced that he was debt-free. Time to do the shimmy again, Antoine!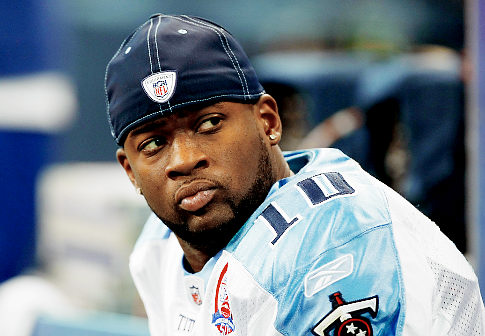 Vince Young
When Vince Young was drafted by the Tennessee Titans in 2006, he signed a contract that guaranteed him $26 million in salary. The windfall overwhelmed Young, who treated money the same way Lawrence Taylor would treat alcohol bottles. One of the most notable examples of Young's reckless spending was his $6,000 single-meal bill at T.G.I. Friday's in Nashville.
No wonder, then, that Young ended up filing for Chapter 11 bankruptcy in 2014. Young last played in an NFL season game in 2011 with the Philadelphia Eagles. He's since tried to come back to the league but only went as far as being a practice member for the Green Bay Packers and the Cleveland Browns.
Latrell Sprewell
The NBA star once infamously grabbed former Golden State Warriors coach PJ Carlesimo's neck. Some years later, he received his comeuppance when his bank account was choked out. Sprewell could've prevented the foreclosures of his two houses and the legal troubles concerning child support payments had he not turned down a $21-million contract in 2005.
The reason why he didn't sign the offered deal? Sprewell said it wasn't enough to feed his children…because apparently his kids chomp on gold bars for breakfast.
Allen Iverson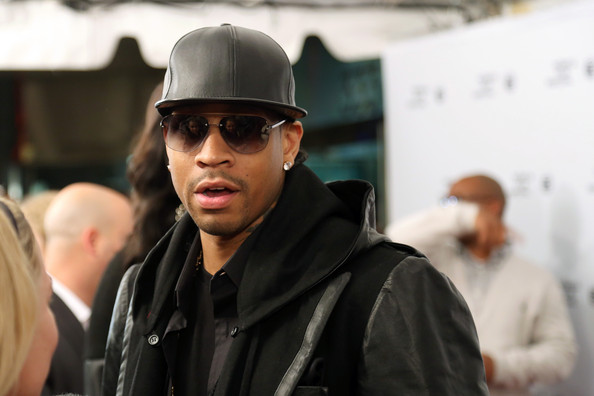 Allen Iverson earned roughly $200 million on NBA contracts alone but (here we go again) gambling, wild spending sprees, legal fees, and child support payments have all but dissolved A.I.'s savings. He hasn't declared for bankruptcy yet but a home foreclosure  and mounting child support expenses are pretty much sure signs that he's about to tread that familiar path.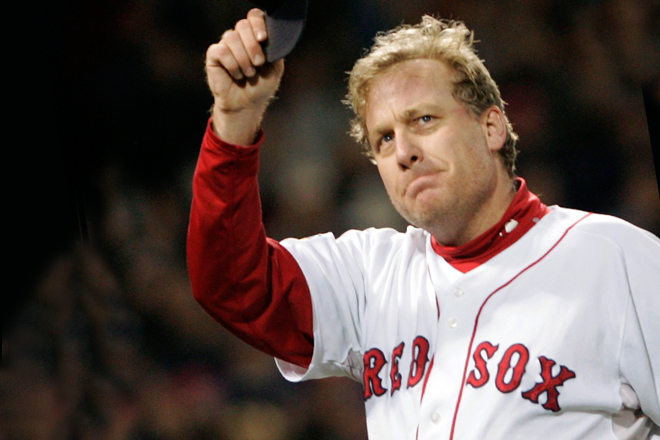 Curt Schilling
A clutch performer on the mound that led to three World Series title rings, Curt Schilling soon found out that entrepreneurship is much tougher than striking out hitters.
Upon retiring from baseball in 2009, Schilling devoted his attention to his online gaming company named 38 Studios. The company was granted by the state of Rhode Island a $75 million loan in 2010 but as it turned out, the money wasn't enough to keep 38 Studios afloat. 38 Studious stopped its operation in 2012 and ended up filing for bankruptcy. Currently, Schilling is battling oral cancer, which was diagnosed early this year.
Create a betting account now and prove that when it comes to gambling, you're more like Floyd Mayweather than Charles Barkley.
Evander Holyfield
Evander Holyfield is one of the best American boxers in history. He also happens to be one of the most prolific baby-makers the sports world has ever known, as evidenced by his 11 kids with nine women. With that many kids to support and a mortgage to pay to keep his 54,000-square-foot mansion (which has been foreclosed), Mr. Holyfield's career earnings amounting to $250 million dwindled fast.
Holyfield's situation worsened to the point that he had to auction his boxing memorabilia just to keep from falling behind in his many financial obligations. With his boxing days over, Holyfield has to find other sources of income, such as allowing himself to look like a fool in this commercial.
Johnny Unitas
Before Dan Marino, Joe Montana, Brett Favre, Tom Brady, and Peyton Manning, there was Johnny Unitas. Unitas was a game-changing quarterback that revolutionized the position and how the game was played. But when it comes to business management, he just couldn't score a touchdown. Almost every business venture he entered after his playing days never took off and as result, he had to file for Chapter 11 bankruptcy in 1991. He died in 2002 due to heart attack.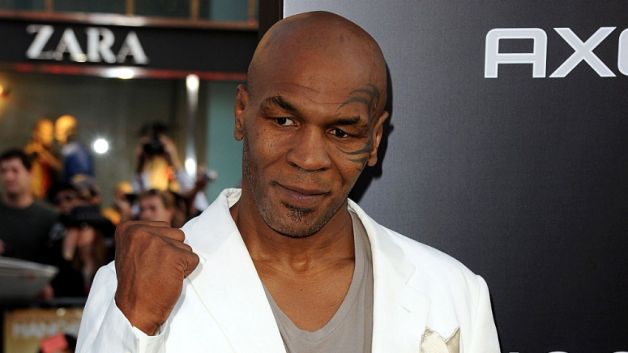 Mike Tyson
No list about riches-to-rags athletes would be complete without Mike Tyson's name on it. If there's a Hall of Fame museum for such athletes, you bet that Iron Mike's bust would be there. When he was 20, Tyson became the youngest person to wear the WBC, WBA and IBF heavyweight belts.  He would go on to earn around $30 million per fight, which all added up to around $400 million in his career.
But because of his wild lifestyle, which included buying Bengal Tigers, spending tons of cash on parties, and buying mansions, Tyson would eventually get knocked out financially. He filed for bankruptcy in 2003. Tyson is slowly climbing out of his financial mess by getting movie gigs and by selling books.

4,266 total views, 4 views today
Please follow and like us:
Comments
comments