The Kentucky Wildcats looked far from national championship contenders earlier in the season, failing to overcome adversity in an 84-77 loss to Tennessee on February 2. They squandered a 21-point first-half lead to cast some doubt on their status as the big dogs of the SEC. They get to avenge that loss Thursday night when they welcome Tennessee to Rupp Arena.
The Volunteers may be ripe for the picking this time around considering how much they've struggled on the road. They've lost four straight away from home. It's also of no help that the Wildcats are looking very dominant at Lexington this season.
Will Kentucky get their revenge? Or will Tennessee pull up another trick up their sleeves? Read on as we break down this SEC showdown. For more college ball, check out our complete previews for Maryland vs. Minnesota and Wisconsin vs. Michigan State.
March Madness News & Predictions
Tennessee Volunteers vs. Kentucky Wildcats Preview
Where: Rupp Arena, Lexington
When: Thursday, February 18, 7:00 PM ET
Line: Tennessee Volunteers (+17) at Kentucky Wildcats (-17) – view all NCAA Basketball lines
Betting on the Tennessee Volunteers (12-13)
The Tennessee Volunteers failed to build on their signature win this season, their 84-77 upset of Kentucky. They've lost two of their last three and are shooting under 40 percent in each game. The Vols even struggled to beat last place Missouri their last time out, allowing the Tigers to shoot 67.9 percent from inside the arc and win the rebounding battle 41-26.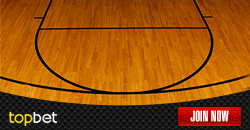 The Vols will be gearing up for a big game against Kentucky. Kevin Punter, in particular, should give Tennessee a fighting chance. He scored a game-high 27 points on 7 of 19 shooting in the first matchup against Kentucky. He's averaging 24 points per game when playing for 20 minutes or more in his last four outings. He's scoring 21.1 points per road game this season.
You also need to give Armani Moore some credit. He had 18 points, 13 rebounds, four assists and a pair of steals in the upset victory over Kentucky. He's your do-everything forward, who's capable of terrorizing opponents from anywhere on the floor.
Getting Moore involved in the ball game will be very important, especially with Robert Hubbs III (third on the team in scoring) struggling. Hubbs is averaging 11.1 points per game this season, but has scored just 6.8 in his last five games.
The Vols are 1-6 SU/ATS in their last seven on the road.
Betting on the Kentucky Wildcats (19-6)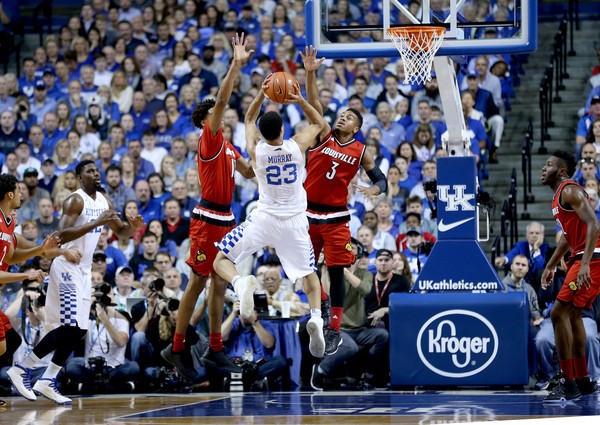 Kentucky didn't need long after their 84-77 loss to Tennessee before they got things going. They followed up the loss with three blowout victories over SEC contenders. The Wildcats thrashed Florida, Georgia and South Carolina by an average of 26.7 points. Their dominance was made even more impressive with Alex Poythress, the team's leading rebounder and lone senior, missing all three games due to a knee injury.
The dynamic backcourt of Jamal Murray and Tyler Ulis has a lot to make up for their February 2 loss at Tennessee. The duo shot a combined 10 of 30 in that matchup. Kentucky has to be fired up now that the two are lighting up the scoreboard. Murray is averaging 28.3 points while shooting a stellar 18 of 31 from three in the Wildcats' three-game win streak. Ulis is averaging 19.7 points and has shot 6 of 13 from deep.
While Murray and Ulis could turn up the heat from downtown, the duo of Marcus Lee and Derek Willis could pound the ball inside. Lee finished with a double-double (11 points and 13 rebounds) in the victory over South Carolina on Saturday. He played a season-high 36 minutes with Poythress continuing to miss games. Willis is averaging 10.7 points per game in the senior's absence.
Facing Kentucky is a very scary proposition; they have weapons from anywhere on the floor. Their dominance at home is also very daunting. The Wildcats have won 18 of their last 20 as the home team. They're 7-2 ATS in their last nine.
Writer's Prediction
The Wildcats get their revenge in a blowout of Tennessee.
Create a betting account now and gear up as March Madness creeps closer.

2,066 total views, 1 views today
Comments
comments